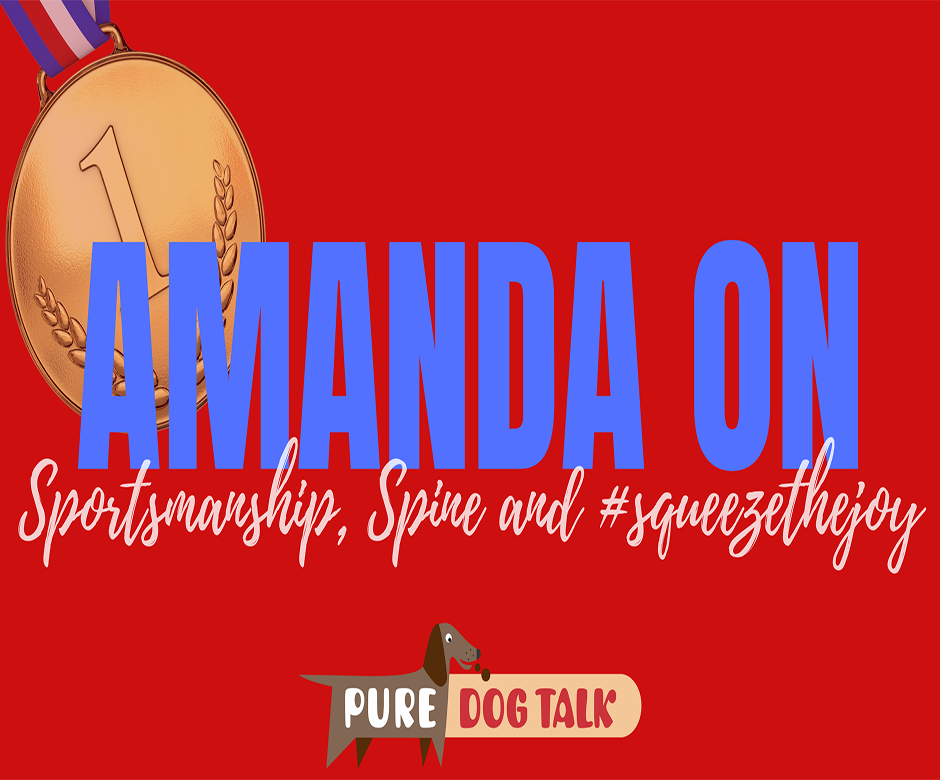 Amanda Kelly on Sportsmanship, Spine and #squeezethejoy
Amanda Kelly, Fwaggle Toy Manchester Terriers, joins host Laura Reeves for part two of their wide-ranging conversation discussing subjective sports that was sparked by this year's Winter Olympics. Today's topics touch on sportsmanship, "spine," mentorship and Amanda's new hashtag, squeeze the joy, about tasting every last drop of joy the sport brings its competitors.
Sportsmanship
"We see the Olympic spirit in many stories every time there's Olympic Games," Kelly said. "This year the one that really stood out to me was (a skier) from Finland who won the gold in cross country skiing. (Then) he waited for the last place skier to cross the line before he would celebrate his gold. Because he had respect for the fact that every person in that race, no matter where they finished, had worked really hard to get there. I think that maybe we need a little bit more Olympic spirit in our sport.
Spine = Courage
"This type of subjective sport tends to draw people who are looking outside of themselves for reassurance and validation. Dog shows are an ego sport. We do it on some level for some sort of return in that area of our lives. Thinking about what that is and being able to overcome the challenges that come with whatever reason we're doing it for. I think that's a self-awareness piece.
"(That self-awareness gives you) the spine to be able to stand your ground and say 'it doesn't matter to me if it's unpopular. It doesn't matter to me if all of the cool kids are doing it and I don't want to. I'm gonna do what I wanna do the way I wanna do it based on my own opinion and my own values.'
Perspective
"I really think that in the dog world we have to be cognizant of context for the importance of our sport and the people in it. There's a lot of stuff going on in the world right now and there's a lot of stuff that's going on in the world right now that is a a lot more important than who wins at the dog show. A little perspective is number one. Number two, do not ever drink your own koolaid. It doesn't matter who you are in the dog world, your importance, celebrity, "fame" is a tadpole in the mud puddle of life. When Ernesto Lara, or anybody really, goes to the grocery store, people are not queuing up for an autograph.
#squeezethejoy
"Sometimes we lose sight of what we're doing and why we're doing it. I took a really great pleasure in watching the last Olympic competition for the amazingly great snowboarder Shaun White. He finished fourth. (He was) an incredible competitor, had an incredible career and when he finished, he said that this time it wasn't really about winning, it was about squeezing the joy out of it. I thought, 'wow, what a great way of looking at our sport. Squeezing the joy out of the moments that you're there means making your trip about more than the ribbon that you leave the ring with."
Listen today to hear the entire conversation. Listen HERE for the first part of the discussion.