399 – Breeders Part 2: Family, Friends and Mapping a Journey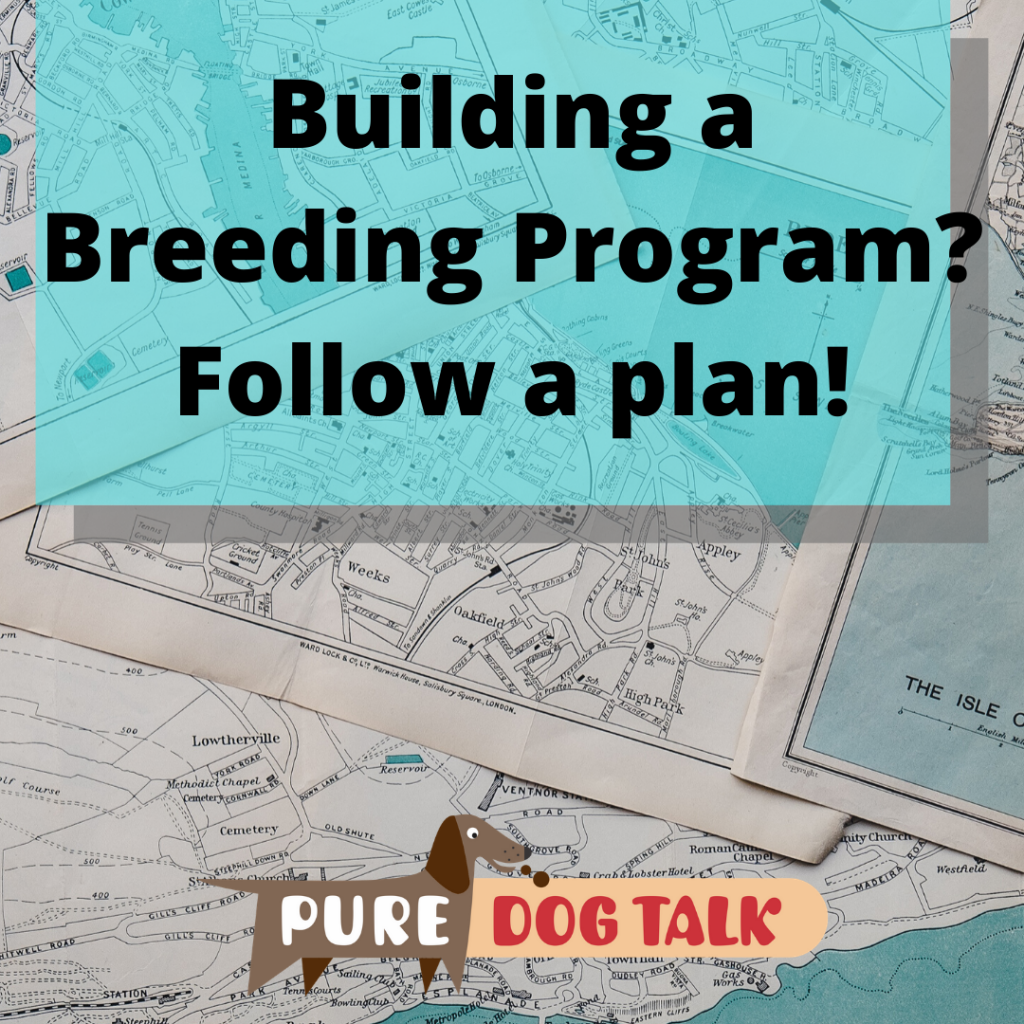 Breeders Part 2: Family, Friends and Mapping a Journey
Top Breeders discuss building a family of dogs with small numbers and defined goals.
Wendy Paquette, Amanda Kelly and Chris Heartz return to finish their conversation about building a family of dogs, using the standard as a driver and mapping out a plan.
Wendy: "What I've done over the years is lease males from other breeders. I finished (the dogs) for them in Canada and kept them for about six months to a year. I bred 6-10 bitches to that same dog. So, what I did was, I could tell whether there was consistency or not. And I would keep one or two out of every litter and send the dog back home and go from there with the offspring.
"So then, I had a basis with one dog being dominant and if I felt that dominant dog was a great producer consistently, then I doubled on it. But if it wasn't, oh well, I had bunch of pets that year.
"The Breeders that just breed to the dog next door or the dog in the next state or whatever don't have a clue what they're producing. They just keep the most pretty marked puppy that has an attitude then they wonder why they're not getting anywhere. Well they don't have any idea where those dogs came from to begin with. They have no foresight.
Health and welfare
Chris: "The health of the breed is everything if you want it to continue. We're not preservation breeders if we say it doesn't matter about the teeth (for example), they're not mentioned in our standard. Well maybe it does matter. And so I think, just by seeing what is available in the rest of the world and how other breeders approach your breed and what they got to show for that is the best education in the world. And to just sit at home and say this is how we've always done it. It's not good enough."
All in the family
Amanda: "I loved Wendy's discussion about building a breeding program and having the ability to try different things and having maybe a critical mass of dogs. One of the things I think a lot of people in today's breeding world struggle with is not having the ability to have that many dogs. For whatever reasons they live in the suburbs or they just can't keep that many dogs or whatever. Chris gave me some really helpful advice and she talked about working with other breeders in a family.
Chris: "What we really, really are passionate about is, if we can't sell you a dog and we love this person because they have the same passion and the same commitment to the same type of dog that we have … these are people that dedicated their lives to breeding better dogs … we say we can't sell you a dog but we can lease you a dog. So our males have way more miles on them than I do.
"All we can give as our gift is our dogs. (We) will share them … with like-minded people and the reason is selfish. Because those people will use that dog and those puppies will have puppies. (I)n the third generation we will see something we love. We then ask them to do the same thing for us and we borrow that dog back and we incorporate … into our breeding program and they just click."
Developing a plan
Amanda: "It's about having access to a larger gene pool and it's about having access to a larger number of dogs. I think for newer breeders (it's) about developing an eye. You know if you are in a breed where there's lower numbers, or whatever the case may be, developing your eye can sometimes be a difficult thing. You just see the ones that are yours and maybe go (to) the national once a year, look at pictures on Facebook. But that's not the same thing as looking at puppies and evaluating and sharing information about what worked and what didn't work and the trial and error pieces of it that Wendy talked about. When you have great friends, you can share in their journey as well as in yours. And learn as much from what they've done and what's worked for them.
Chris: "You can't drive to Halifax unless you have a map if you've not been there before. It's no different in breeding dogs. All you need is a plan. If all you see before you is what exists how can you go any further or breed any better."
Wendy: "We all interpret the standard differently. I think what gets lost in the shuffle is breeders not recognizing quality in other people's dogs. And that has to be a priority. We all take our own dogs home at night and we all love our dogs. We all have a plan. Whether or not it's their plan is their problem not mine."
KNOWLEDGE IS POWER — FRANCIS BACON
When you become a patron of Pure Dog Talk you'll tap into an exclusive community of experts to help you and your dog be blue-ribbon best at whatever you do with your purebred dog! Your support helps keep the MP3's rolling at Pure Dog Talk!
As a supporter, you'll immediately gain access to the weekly Pure Pep Talk SMS, Pure Pep Talk private Facebook group, and priority emails. Patrons can choose to level up to the After Dark Zoom and a Patrons Digital Badge for their website— even a private counseling session with Laura on any topic.