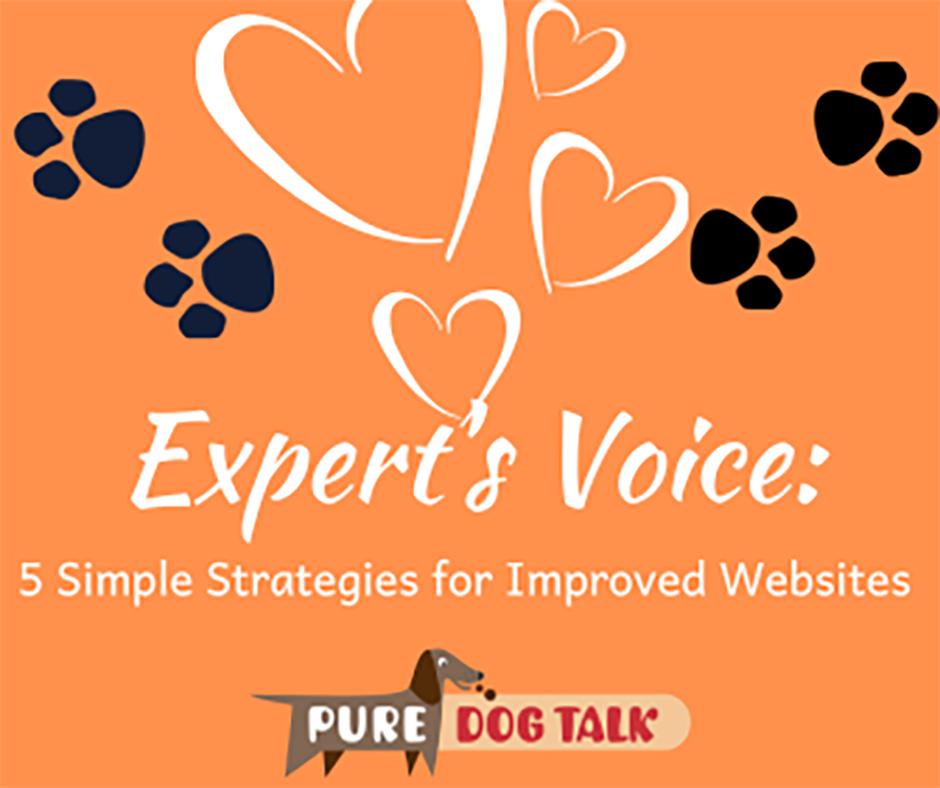 5 Simple Strategies for Improved Websites
Ecommerce and technology specialist Jo Stern joins host Laura Reeves with five simple strategies to improve your website, reach potential new homes and make the first page on Google.
"Search engine optimization (SEO) is essentially what you are building into your website to make you more findable on the Internet when you are talking about thousands upon thousands of people searching for you as a breeder or your puppies," Stern said.
"Or they're just looking into information about breeds. You want to make sure that your website is easy to find, especially if you've got litters on the ground and you're trying to sell puppies, or you're trying to advertise your studs, or you know you want to connect with other people in the same breed. You want to get your name out there.
"It's your ability to make yourself appear on the first page of Google. That's the end goal is when somebody searches your name, your breed, your state, you show up first, and that's the end goal of what you're doing.
"(There's) a little bit of reluctance because technology is scary. But I think it's also not exactly their fault because it's very difficult. It's very convoluted. Google makes it difficult on purpose because they don't want people to game the system.
"There are different pieces of this puzzle that is SEO. It seems a lot of breeders are missing pieces of the puzzle because that technology is so hard and that education just really isn't out there. There's not a lot of layman's terms education on how to build your website effectively. How you get your name out there. So there's a lot of guesswork. But I think there's a lot of things, a lot of strategies that breeders can employ.
"The first thing, is they need to Google themselves. They just need to pull their kennel name. Just go search yourself and see where you show up on Google. See how hard it is to find yourself in Google. If you can't type in your kennel name, your breed or your state and find yourself, that's a problem.
"If you've got a website that you've built and you have not maintained, you haven't gotten any up-to-date content or you haven't made any changes, how people can find you? Google likes addresses, they like locations.
"As a pet buyer, I'm not talking about show buyers and people who are very savvy, they're going to be searching their town, they're going to be searching their state, they're going to be searching literally "golden retrievers near me," as that's a search function of Google.
LINKS:
Easy Website Builders:
– Wix.com
– WordPress.com
– Squarespace.com
– Weebly.com
Important Social Media Platforms:
– Instagram
– Facebook (Business Pages)
– Pinterest
– Twitter
Listen to the full episode for more of Jo's great suggestions. Or contact her at Joannahstern@gmail.com for consultation.