From the moment they're born to the moment they leave with their new parents, you give your litters a great start. Together, we can help give them a long, happy life in their forever home—even if their rambunctious and clumsy nature gets them into trouble.
Trupanion is a registered trademark owned by Trupanion, Inc. Underwritten in Canada by Omega General Insurance Company and in the United States by American Pet Insurance Company, 6100-4th Ave S, Seattle, WA 98108. Please visit AmericanPetInsurance.com to review all available pet health insurance products.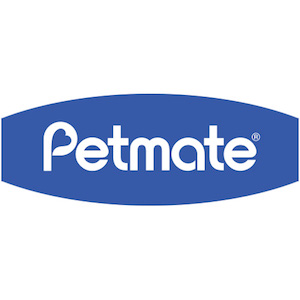 Check out PetMate's plastic kennels, a safe and secure home for your dog. Click the link above and use promo code PUREDOG for special savings ONLY for PureDogTalk listeners.
American Dog Fancier (ADF) – where America's Top Dogs come to be seen! Our bi-weekly e-letter that is sent free of charge to all AKC judges with three groups or more, all licensed CKC judges, FCI judges, and subscribers who subscribe free of charge on our website or FaceBook page – a distribution of nearly 10,000!
Dr. Gayle Watkins and Avidog use technology to bring online puppy and breeder courses to dog lovers around the world. PDT producer Mary Albee uses the Avidog system to breed, whelp, raise and train healthy puppies.
The Dog Show Superintendents Association was formed in 2002 to represent professional AKC licensed superintendents in all important matters impacting superintendents and the Dog Fancy..
Take The Lead provides direct services, support and care for people in the sport of purebred dogs who suffer the devastation of life-threatening or terminal illness. Perhaps no one can describe who we are and what we do better than someone we have helped along the way.
The mission of NAIA is to promote animal welfare, to strengthen the human-animal bond, safeguard the rights of responsible animal owners. One of our most important tasks is educating the public about the critical difference between animal rights and animal welfare.
Custom Embroidery from PureDogTalk Patron Karyn Cowdrey.

The Premier Online Conformation College
where the Art of Handling meets the Science of Training

Sponsored Posts: