360 — Specialty vs All Breed Dog Shows | Pure Dog Talk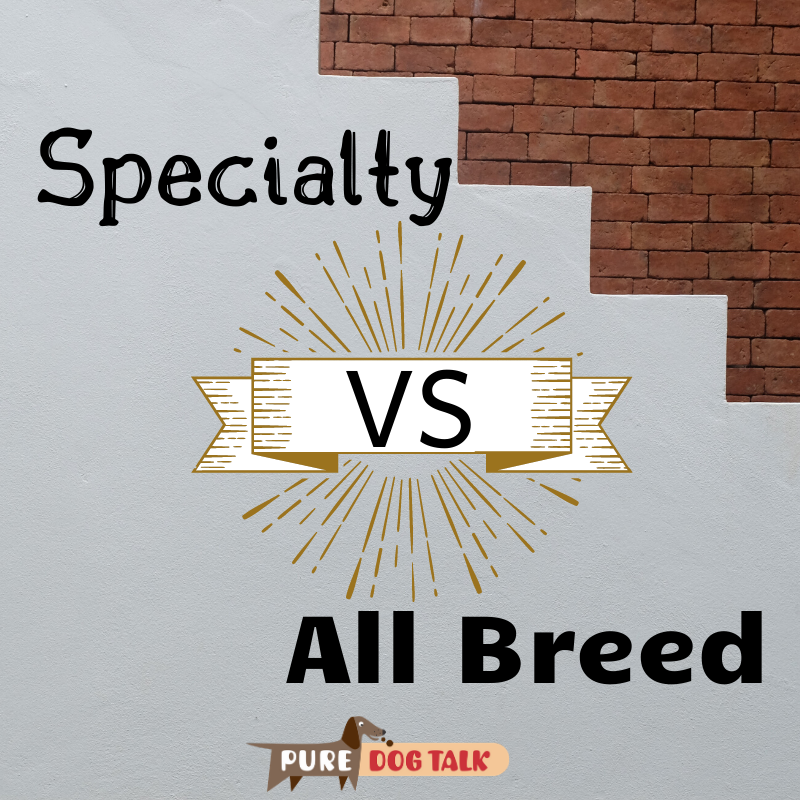 Specialty vs All Breed Dog Shows
In certain breeds, the judging of breed specialists and at specialty shows draws higher entries and is of greater interest to the exhibitors than the day in, day out all-breed shows with which most of us are familiar.
In part one of this panel discussion, three exhibitors and judges from some of these breeds share their thoughts about why this is so.
"We wanted to take back ownership of our breed. Generic dogs were winning at all breed shows versus the details of breed type that breed specialist judges would reward."
Our panelists are:
David Alexander, Bull Terrier Breeder,
Jason Nicolai, Staffordshire Bull Terrier Breeder
and Marcy Fine, Collie breeder.
Bull Terriers, Staffordshire Bull Terriers and Collies are all breeds in which specialties are the holy grail and all-breed dog shows are considered less important.
Take a listen to part one of this challenging conversation about the "why" and join us next week, when we talk about the solutions.
My thanks to Lorelei Craig, President of the Staffordshire Bull Terrier Club of America for arranging this panel of experts.
Pure Dog Talk is sponsored by:
KNOWLEDGE IS POWER — FRANCIS BACON
Pure Dog Talk is grateful to all of the mentors in our sport who support us with their knowledge, their kindness and their generosity. JOIN us today in providing access to this invaluable "watering hole" for anyone who is thirsty for knowledge. Your pledge of as little as $5/month helps guide the next generation of dog fanciers. Click the "Be My Patron on Podbean" button to join our "listener supported" team at Pure Dog Talk.