221 – Testing the Genetics and Biological Markers of Fear in Dogs | Pure Dog Talk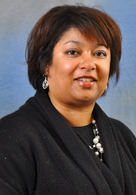 Research to develop scientifically based information about fear in dogs
Candace Croney is one happy researcher. Her team has received a grant for a ground-breaking study on the genetics and biological markers of fear in dogs.
"This study is going to give us information nobody has," Croney said.
The $2 million grant will continue Croney's work with commercial kennels and is designed to investigate how to best identify dogs which can be successfully rehomed as adult dogs.
Part of the Canine Care Certified program is making sure the dogs are treated humanely after their breeding career is done, Croney noted. Her hope is that she will be able to look at which dogs are more or less likely to run into trouble when transitioning from kennel to home
Measurable results
But all of the research is giving Croney invaluable information about how to measure fearfulness in dogs. The research is looking at both phenotypical manifestation of fear (spinning, pacing, freezing) and actual biological markers such as cortisol levels, immune system function and more.
Amongst the most fascinating part of the equation, is Croney's examination of fearful dams and fearful puppies. She's investigating both the genetic and environmental components of this equation. The results of the work have the potential to be useful to hobby breeders, shelters and companion owners as well as the commercial breeders.
"This research benefits all breeders because it's basic information we don't have," Croney said. "Scott & Fuller did great work on this in the '60s, but we've done little to follow up on it."
Croney's research goal is to produce answers to the questions:
What tests give valid metrics of how fearful or comfortable dogs are around people, objects
What are biological markers that identify fear – cortisol levels, immune function of dog
Do stress fearful moms have puppies that are different
Don't miss Allison Foley's advice on teaching tricks to focus your dog in the ring.
KNOWLEDGE IS POWER — FRANCIS BACON
Pure Dog Talk is grateful to all of the mentors in our sport who support us with their knowledge, their kindness and their generosity. JOIN us today in providing access to this invaluable "watering hole" for anyone who is thirsty for knowledge. Your pledge of as little as $5/month helps guide the next generation of dog fanciers. Click the "Be My Patron on Podbean" button to join our "listener supported" team at Pure Dog Talk.