113 – Laura Reeves: On the Road Less Traveled – Stories of Dog Show Journeys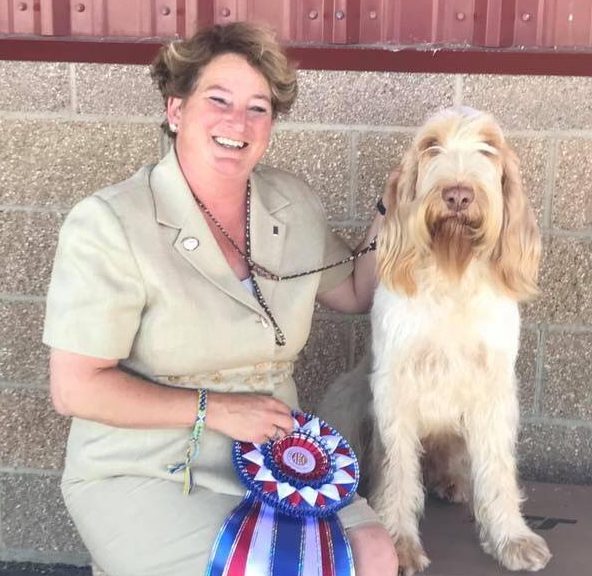 On the Road Less Traveled, Laura Reeves reminds us of takeaways from the dog show journeys themselves, and inherent dangers too.
Stories and Memories of Dog Show Journeys
The annual road trip to National Specialties is a must for any serious breeder.  At Pure Dog Talk we have covered this before.  But beyond seeing each stud dog for generations, the continuing education for breeders, the treasure trove of mentors, and the reunions of crazy friends that all have your breed as a common bond, dog show journeys offer something else… the road less traveled.
The Road Less Traveled
Traveling in the Western U.S. equates to hours across Louis L'Amour deserts and desolate places.  Tornado watches and a mindful eye to the sky are in the midwest as we drive miles of grassy plains.  Dark, winding roads, often slick or snow-covered in the Northeast where a momentary lack of attentiveness can be treacherous…
We all have stories, and most importantly, memories of our road trips.
We laugh about being stuck in the middle of nowhere, so remote that we can imagine "banjo music".
Make Good Memories on the Road
Good memories result from good outcomes.  So being safe on the road, preparing properly for your travels, and being aware of personal safety is something that we care enough to ask you to do.
Safety is not an accident!
This workplace sign goes for dog shows and road trips too!
So please enjoy some stories from Laura Reeves in epsiode #113, and listen and take heed to the "near miss" that could have ended in tragedy.

KNOWLEDGE IS POWER — FRANCIS BACON
Pure Dog Talk is grateful to all of the mentors in our sport who support us with their knowledge, their kindness and their generosity. JOIN us today in providing access to this invaluable "watering hole" for anyone who is thirsty for knowledge. Your pledge of as little as $5/month helps guide the next generation of dog fanciers. Click the "Be My Patron on Podbean" button to join our "listener supported" team at Pure Dog Talk.