118 – Thyroid Epidemic in Dogs: Dr. Jean Dodds #3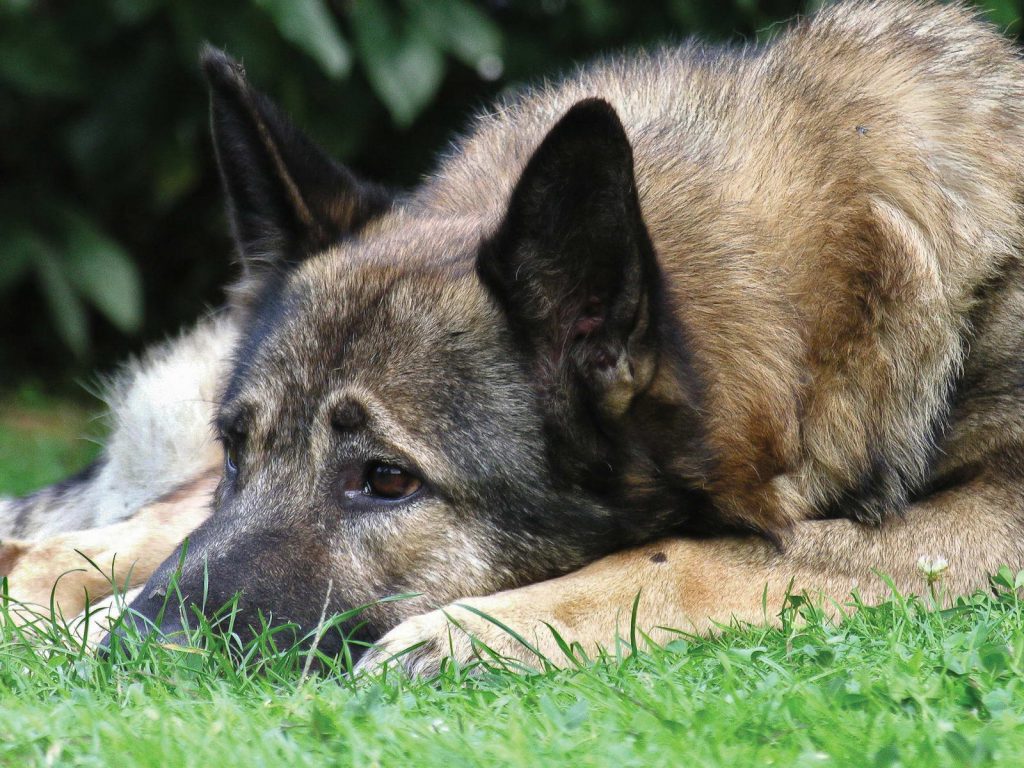 Thyroid Epidemic in Dogs: What it is and Why it's Important
My breed, the German Wirehaired Pointer, is currently ranked number 10 of all breeds for prevalence of this autoimmune disorder. And that's progress! Ten to 15 years ago, it was ranked second. I learned about all of this the hard way at the beginning of awareness regarding OFA testing for autoimmune thyroiditis in the late '90s. My foundation bitch, originally tested clear in an in-house test of t3/t4 only, came back equivocal in the OFA test. In other words her thyroid hormone levels were out of whack, although fortunately she was negative for the TGAA (Thyrogobulin Auto Antibody) that would indicate that her body was attacking itself.
I have had to work twice as hard in my breeding program to weed out this disease occurrence than I would have, had I known then what I know now. A number of beautiful animals were washed out of the breeding program when they failed to come back clear for thyroid. I am so grateful to Dr. Dodds for her work in this area. It has enabled me to not "throw out the baby with the bath water" in my breeding goals.
But my early personal experience taught me the value of what Dr. Jean Dodds has to share in this podcast. Please, take 30 minutes out of your life and do your breed a favor. Listen to what Dr. Dodds has to say here.
The primary points of Dr. Dodds' interview are as follows.
The thyroid gland is a "master gland." It is regulated by the pituitary gland. Eighty percent of processing of thyroid hormone occurs in liver. Individual animals might have primary hypothyroidism in which the thyroid gland itself is not functioning properly or secondary hypothyroidism, in which the organs which process the hormone are not working.
We get a primer course in the basics of autoimmune disease. Essentially, the body attacks itself. This is a genetically inherited trait which frequently has environmental triggers.
In people and in dogs, what is heritable is the *propensity* for the body to attack itself, not the specific autoimmune disease. In other words, just because low thyroid is cheap to medicate and not "life threatening" in and of itself is NOT an acceptable reason to continue using those dogs in a breeding program. Other, more serious and often fatal, autoimmune diseases frequently occur in future generations. Dr. Dodds describes breeding affected hypothyroid dogs as a "ticking time bomb."
Dr. Dodds describes hypothyroidism as consisting of four interlocking circles — inheritance… vaccines as triggers… stress… sex hormonal change … The triggers can cause disease to express itself that is hidden otherwise. Nutrition is at the center of that circle. Common thyroid disease has many indications.
What are indications of thyroid disease in dogs?
Some early signs of thyroid disease are: "easy keeper," changes in cognition/"growly owly," changes in hair texture, chronic ear/skin infections, chewing the feet, leaky gut. Only when 70 percent of thyroid function is destroyed do we see classic symptoms of obesity, aggression, patterned hair loss, cold intolerance and more.
Dr. Dodds recommends establishing a baseline for our dogs in the breeding program at the onset of puberty. For bitches 12-16 weeks following the onset of the first heat cycle. For dogs between 10 and 14 months of age depending on the breed. Dogs, particularly from breeds with a family history of the disease, should be re-checked every year until six years of age.
She also suggests maintaining a minimal vaccine protocol, avoiding heartworm/fleas/ticks preventatives if possible and good nutrition. (For more information on nutrition, listen to the second installment of this series. Next week Dr. Dodds will discuss vaccine protocols.)
Finally, for dogs affected by hypothyroidism, Dr. Dodds indicates the most effective treatment is to divide the dose and give twice daily. And urges owners to not give the medication with any food containing calcium or soy, as this makes the medicine ineffective.
OFFA.ORG
See the link here for an easy to follow slide show from Dr. Dodds with these reminders. We've also included here the most recent statistics from OFA regarding the rankings of breed affected by thyroid disease. Where does your breed rank?
SAVE 20% ON DOGWISE BOOKS WITH PUREDOGTALK CODE
DR. JEAN DODDS: CANINE THYROID EPIDEMICE
Summary: Weight gain, hair loss and behavior changes are symptoms of thyroid problems. Learn how to recognize and get treatment for this under-diagnosed and misunderstood malady. Easy to read text with color photos and case studies to help you help your dog!
Author of the Week: Pat Miller
Pat Miller has been a dog trainer for over thirty years. She is the founder of Peaceable Paws Dog & Puppy Training Center and is on the Board of Directors of the Association of Pet Dog Trainers. She is a leading proponent of positive dog training techniques, and her columns on training are read by thousands in publications such as Whole Dog Journal. She is the author of Play With Your Dog; The Power of Positive Dog Training; Positive Perspectives, Love Your Dog, Train Your Dog; and Positive Perspectives 2, Know Your Dog, Train Your Dog.
SAVE 20% ON DOGWISE BOOKS WITH PUREDOGTALK CODE
PAT MILLER: BEWARE OF THE DOG
Summary: Beware of the Dog offers a wide-ranging look at all types of aggression and the way these troublesome behaviors develop. It explains the latest protocols for evaluating and dealing with the problems of aggressive dogs from classical conditioning to operant conditioning, and prescribes management strategies that really work.

KNOWLEDGE IS POWER — FRANCIS BACON
Pure Dog Talk is grateful to all of the mentors in our sport who support us with their knowledge, their kindness and their generosity. JOIN us today in providing access to this invaluable "watering hole" for anyone who is thirsty for knowledge. Your pledge of as little as $5/month helps guide the next generation of dog fanciers. Click the "Be My Patron on Podbean" button to join our "listener supported" team at Pure Dog Talk.