130 – Canine Care Certified|Candace Croney PhD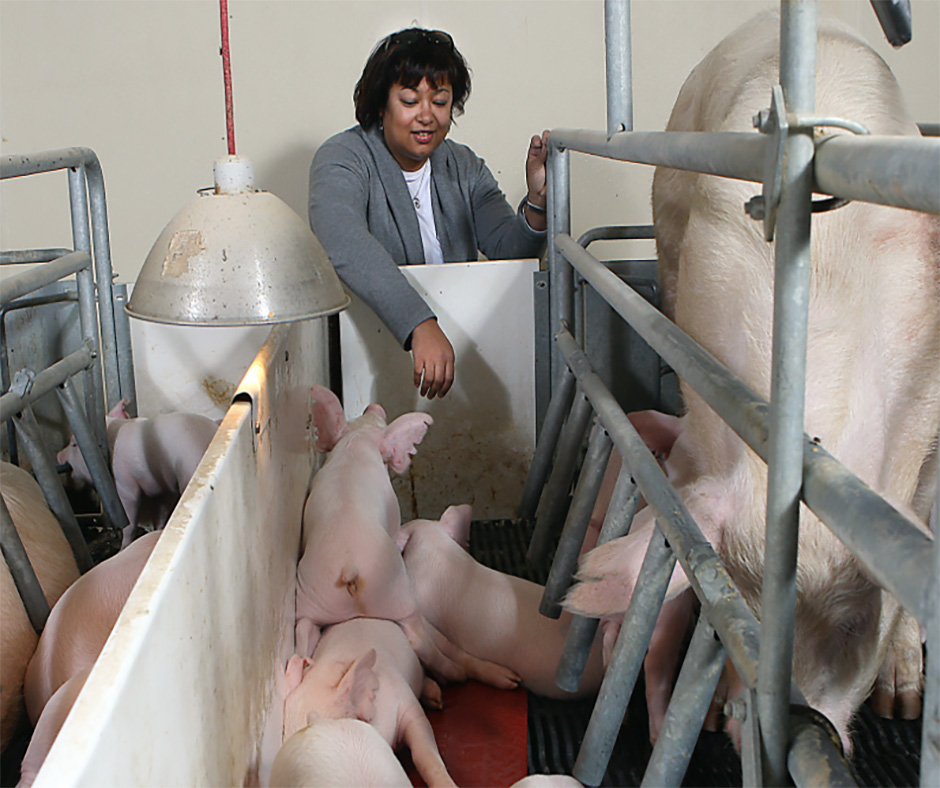 Candace Croney on Canine Care
Candace Croney is a very accomplished scientist who teaches ethics and animal welfare at Purdue University.  So when a representative from the Indiana commercial dog breeders reached out asking for her help to develop better standards of care for their dogs, she was understandably leery.
I was concerned they would trade on my name to market better," Croney said, "but that they weren't interested in actually improving the quality of life for the dogs.

So, eventually I decided to go to this meeting. I was quickly ashamed and humbled," Croney admits. "These people had gotten the message that folks weren't happy with how they were raising their dogs, but had no idea what to do about it. They had a sincere desire to not just do better marketing, but actually improve their performance.
Commercial Breeders Reach Out for Canine Care Improvements
Croney noted that it is rare to see a group take proactive steps when faced with the possibility of being legislated out of business, to not just fight the legislation, but actually fix the problem.
So she set out to research what would be needed to create these scientific-based standards of care. And what she found was, basically, a black hole.
Lack of Canine Care Research
"It was amazing to me how little was available to write science-based standards for care," Croney said. "I was just floored that there is much more information about housing for livestock and poultry than there is about optimal housing for dogs. Much of the existing research was outdated. Or there was nothing there. It was people's professional opinions, but based on no actual research."
Basically, no one had studied this population of dogs on site. There was anecdotal information, but nothing empirically based.
The more research we did, the more research we needed to do," Croney observed.
Center for Animal Welfare Science
According to the Center for Animal Welfare Science (CAWS) website:
Commercial breeding of dogs faces significant scrutiny and criticism despite consistent public demand for purebred dogs. Concerns include the extent to which the physical, behavioral and psychological needs of the animals can be met in the conditions in which they are raised, and the specific effects of genetics, housing, health, handling, behavioral management and general husbandry practices on dog quality of life.

This project aims to help the US pet industries address the socio-ethical and scientific (well-being) concerns embedded in commercial dog breeding. With the support of dog breeders, pet industry representatives, animal health and welfare experts, and other key stakeholders, the researchers are developing and testing voluntary standards for the care and well-being of dogs in commercial breeding facilities. The research team is also investigating the following areas:
Effects of flooring surface on overall health of dog feet, cleanliness of the enclosure, and ability to sanitize the dog's environment"
Effects of caretaker interactions on dog behavior and welfare when housed in a breeding facility and their implications for management, socialization and adoptability
Public perceptions of dog breeding, procurement and welfare
Development and refinement of metrics of kenneled dog well-being"
Canine Care Certified Program for Breeders
The end result of Croney's research and work with the Indiana Council on Animal Welfare is the implementation of Canine Care Certified. This voluntary, outcome-based program is dramatically changing the way commercial breeders are interacting with their dogs, Croney said.
"This program forces breeders to pay better, more individual attention to their dogs," Croney noted. "Breeders are able to see better what's going on with their dogs. And they want to show off how much they are doing! They're getting healthier puppies, bigger puppies, catching underweight puppies, losing fewer puppies. It's showing up in data…. the breeders like dogs better so they're spending more time with them."
Listen to #130 with Candace Croney on Pure Dog Talk
Learn more about this fascinating and revolutionary project by listening to my talk with Candace on today's Pure Dog Talk podcast.
Biography of Candace Croney
Candace Croney is associate professor of animal Behavior and well-being in the Department of Animal Sciences at Purdue University. She received her masters and doctor of philosophy degrees in applied animal ethology from the Pennsylvania State University and her baccalaureate degree from Rutgers University. Dr. Croney's research, teaching and extension efforts focus on cognitive correlates of animal welfare, the effects of rearing environments and enrichment on animal behavior and welfare, and bioethical issues associated with animal care and use. She has served as Assistant Director of Conservation Education for the American Zoo and Aquarium Association, and has held faculty positions in animal behavior and bioethics at Oregon State University and The Ohio State University. Her research on farm animal cognition has been featured in national and international broadcasts by National Geographic, the BBC and their affiliates. She serves as scientific advisor on animal welfare to several groups, including American Humane Association, National Pork Board, Federation of Animal Science Societies, Bob Evans Farms, Michael Foods, P & G Inc., Target and Merck. She is currently serving as co-chair for the new Council for Agricultural Science and Technology (CAST) taskforce report on animal welfare, ethics and economics.  AVMA.org
KNOWLEDGE IS POWER — FRANCIS BACON
When you become a patron of Pure Dog Talk you'll tap into an exclusive community of experts to help you and your dog be blue-ribbon best at whatever you do with your purebred dog! Your support helps keep the MP3's rolling at Pure Dog Talk!
As a supporter, you'll immediately gain access to the weekly Pure Pep Talk SMS, Pure Pep Talk private Facebook group, and priority emails. Patrons can choose to level up to the After Dark Zoom and a Patrons Digital Badge for their website— even a private counseling session with Laura on any topic.