131 – Dr. Cindy Buckmaster|Research Animal Truths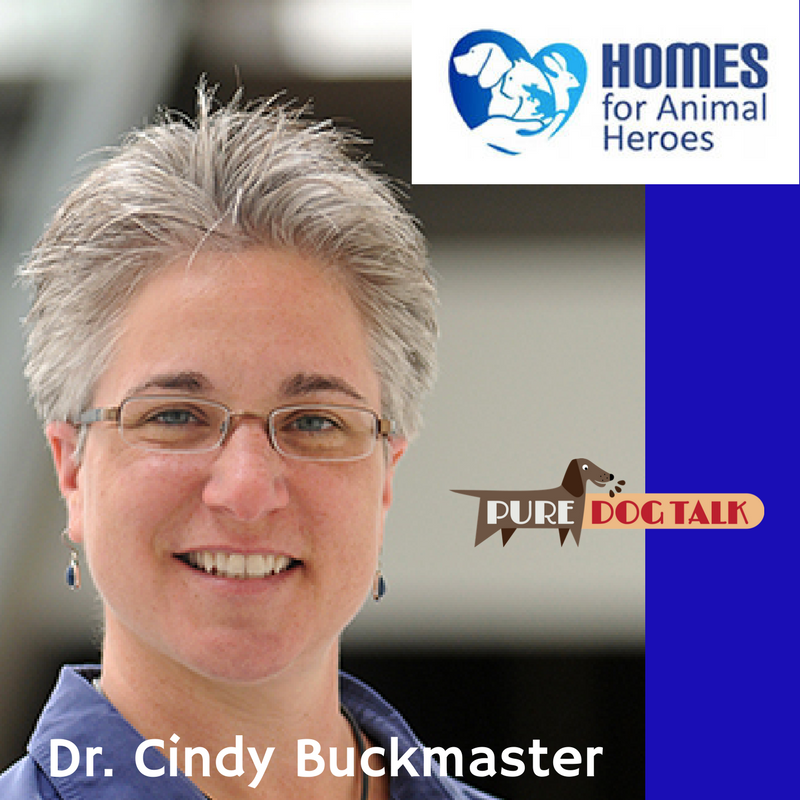 Dr. Cindy Buckmaster – A Passion for Compassion
Dr. Cindy Buckmaster reveals the facts behind fabricated Animal Rights fundraising campaigns. Recorded at the NAIA Animal Nation Conference in Washington, D.C.
Dr. Cindy Buckmaster, Director of the Center for Comparative Medicine, Baylor College of Medicine, LOVES her research animals.  She describes falling in love with monkeys in a research project during her doctorate program which entirely changed the shape of her career.
Way back in '60s, things were happening that should not have been," Cindy noted. "Some of this is a matter of people evolving and their knowledge base evolving. The Animal Welfare Act was a good thing," she adds. "Once lab animal science was organized as a field, it was no longer the same issue."
Breeders are Complicit
Cindy is an avid and active proponent for changing the way we as hobby breeders, animal researchers, anyone actively involved in the lives of animals, fill the information void currently swamped by fanatics.
We are complicit. All of us are complicit because we chose to be quiet and not educate anyone," Cindy said. "We are now just one more loser demon (in public opinion) when we are the true animal welfarists. We have actual knowledge and experience … animal rights folks don't care about animal or people…. Every animal rights agenda ends with companion animals disappearing."
Animal Research of the Past
Cindy worked on her advanced education at the National Institutes of Health. "I found some quality of life stuff, some areas of improvement…. the folks who cared for the animals were suffering from old school philosophy of detachment… When you ask human beings to behave like they aren't human it doesn't end well."
Loving these animals hurts, many of them leave us," Cindy observed. "The reason we work with them in the first place is love based. These animals lose everything for our well being and the well being of our pets. They deserve the best quality of life we can give them. This is a big calling that requires special people."
The New Culture in Animal Research
So, Cindy set out to change the entire culture of the field of animal research. She developed training and education programs at NIH and at Baylor College of Medicine that instilled a culture of compassion and love and gave the folks working with animals "permission to love the lab animals."
We are advocates for the best science possible," Cindy said. "The best science possible right now includes animals in the equation." Cures to these diseases don't fall from the sky, she added. People don't want to believe animals are part of the equation, Cindy noted, so they accept the animal rights agenda as it is presented out of guilt.
The New Truth from D. Cindy Buckmaster
Cindy is a vocal and passionate advocate for research animals and all animals in opposition to the animal rights agenda. "They don't want me to tell the truth," Cindy said.
Folks have to get out there and share our truth," she said. "But share it with emotion. We don't want to talk about stuff with their big brains. This is passion. Hobby breeders especially love their puppies. They love that bond, that connection. This is an investment in love.
National Animal Interest Alliance and Homes for Animal Heroes
Cindy talks about her partnership with National Animal Interest Alliance (NAIA) and the Homes for Animal Heroes. This program is organized to find adoptive homes for research animals without the Animal Rights folks hijacking the conversation.
Listen today on Pure Dog Talk!
Biography of Dr. Cindy Buckmaster
Cindy Buckmaster, PhD, CMAR, RLATG
Dr. Buckmaster is an active and passionate advocate for animal welfare and biomedical progress. She speaks regularly on the necessary role animals play in biomedical progress we continue to demand for ourselves and our animals and she educates audiences internationally about the highly trained Laboratory Animal Science professionals who have dedicated their lives to caring work with research animals and to the animal and human beneficiaries of the results of their work. Dr. Buckmaster completed her doctoral degree in Neurobiology and Behavior at SUNY Stony Brook, and is the Director of the research animal care program at Baylor College of Medicine in Houston, Texas. She serves on the boards of several research advocacy and professional organizations, including the American Association of Laboratory Animal Science, Americans for Medical Progress and the Texas Society for Biomedical Research. She writes a monthly public outreach column in the journal Lab Animal. Dr. Buckmaster is committed to educating the public on the distinction between animal welfare and animal rights and believes, wholeheartedly, that animals and people cannot survive without each other: she will draw her final breath defending the human-animal bond.
Tip of the Week – Line Brushing
Allison Foley – Leading Edge Dog Show Academy
Stay small when line brushing your dog.  Line brushing is step one in shaping your dog.
Take a small section of the coat with a knitting needle or rat tail comb no more than a finger width wide.
Use a pin brush the appropriate length – the shorter the hair, the shorter the pin.
With a brush, pull hair away from the body, and shape the hair in the direction that you want.
Think of line brushing as a row of vegetables – start at the top and move row by row to the bottom… or bottom to top.
KNOWLEDGE IS POWER — FRANCIS BACON
When you become a patron of Pure Dog Talk you'll tap into an exclusive community of experts to help you and your dog be blue-ribbon best at whatever you do with your purebred dog! Your support helps keep the MP3's rolling at Pure Dog Talk!
As a supporter, you'll immediately gain access to the weekly Pure Pep Talk SMS, Pure Pep Talk private Facebook group, and priority emails. Patrons can choose to level up to the After Dark Zoom and a Patrons Digital Badge for their website— even a private counseling session with Laura on any topic.