355 – Scott Sommer on Owner/Professional Handlers Relationship | Pure Dog Talk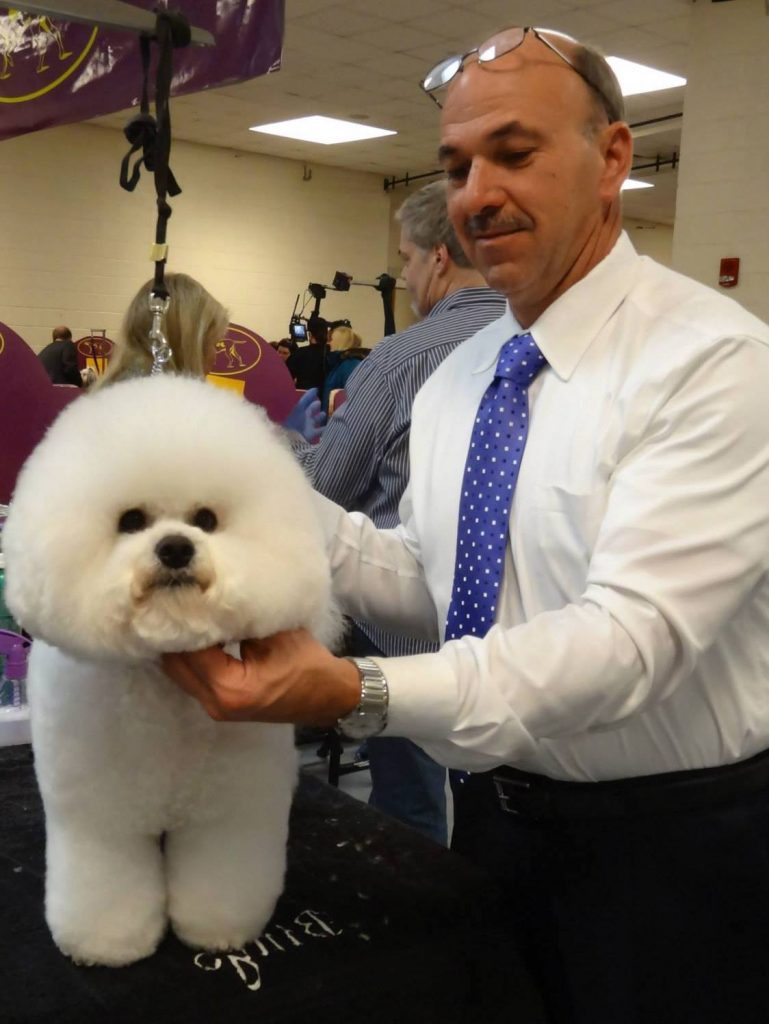 Scott Sommer on the Owner/Professional Handlers Relationship
Scott Sommer, handler of two different Westminster Kennel Club Best in Show winners is back for the third and final installment of his conversation with host Laura Reeves.
Today we're talking about owner handlers and professional handlers. Plus, Sommer talks about the most difficult trimming techniques he learned and offers invaluable tips from an experienced veteran about working with scissored coats and other tricks of the trade.
Handlers compete with the best to improve
Discussing the Owner Handled competition, Sommer reflects on the past when direct competition between amateur and professional handlers forced owners to "Step up and compete with handlers, which made them better."
"Owner Handled allows them to compete against one another. I'm not opposed, but I think it separates the whole dog show world," Sommer observed. "It takes away from people's ability to learn. You have to compete with the better (competitor) to make your dog better. It makes a difference.
"The Owner Handlers have to compete with people who can make a dog look like it isn't. It's a hard thing to do. I worked for Michael Kemp for 16 years. Even now, I struggle with some things. It takes a long time to learn."
Still learning after all this time
Sommer said that even after 40 years, his biggest struggle is trimming a dog's off-side front leg.
"It's horrible," Sommer said. "The hardest thing in the world for me to get right was the neck in to shoulder. The best thing you can do is never touch the head and neck until a day after they are bathed. You can trim the body. But if you trim (the head/neck of a Bichon Frise) right after you dry, there'll be no hair left. It needs at least a day."
Sommer noted that climate, humidity, and even water quality makes a tremendous difference in coat texture. He advised bathing a Bichon two to three days ahead of the show in order to have enough spring in their coat.
"When I was in dry areas, I'd just spray water and pat the hair down," Sommer said. "Kaz (Hosaka, legendary poodle handler and protégé of Anne Rogers Clark) taught me that.
"There's so much to tell people. (Learning all of this) doesn't just happen overnight."
Pure Dog Talk is sponsored by:
KNOWLEDGE IS POWER — FRANCIS BACON
Pure Dog Talk is grateful to all of the mentors in our sport who support us with their knowledge, their kindness and their generosity. JOIN us today in providing access to this invaluable "watering hole" for anyone who is thirsty for knowledge. Your pledge of as little as $5/month helps guide the next generation of dog fanciers. Click the "Be My Patron on Podbean" button to join our "listener supported" team at Pure Dog Talk.