383 — Barbet: French Water Dog, NOT a Doodle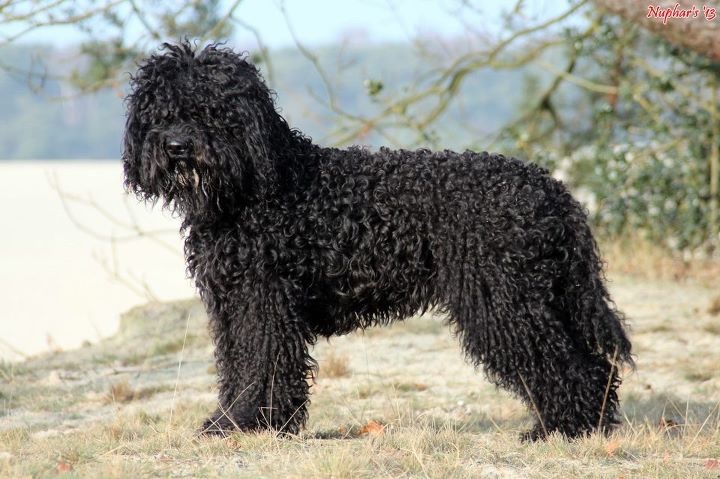 Barbet: French Water Dog, NOT a Doodle
Judy Descutner joins host Laura Reeves for a conversation about Barbet, the newest member of the AKC sporting group, in our continuing series for rare breed month on Pure Dog Talk.
"Being asked if they're a doodle is a really good gateway to the fact that there is a purebred dog with a lineage that I can trace that is exactly what people are looking for who are buying a doodle," Descutner said.
As a breeder, exhibitor, and long-time board member of the Barbet Club of America, Descutner has been instrumental in promoting the Barbet in the United States. Also involved with Whippets since 1985, she lives at Hickory Tavern Farm and is the delegate for the Western Pennsylvania Kennel Association.
History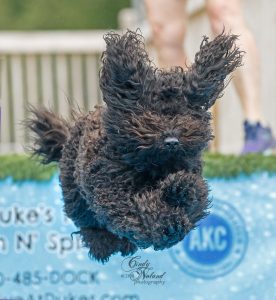 "Further back, obviously, they share a lot of relations with some of the other curly coated water dogs in Europe … definitely they share a lot with like the Portuguese Water Dogs and there's some Irish Water Spaniel … the Barbet definitely has its own outline that makes it really distinguishable from the other breeds."
Water Party
"People think they're a water dog that loves the swim, but they're not. … they're really good in the water, in fact you know they're pretty strong to go through a marshy area and retrieve a  downed bird that way. But they generally really like water that's 1 – 1 ½ feet deep and they want to crash around in it … they've got to have that retrieving drive, like most of the retrieving breeds, but … they're not a really strong driven breed. They're certainly not like a field bred Labrador."
Coat Maintenance
"It is a hair coat that always is growing and does need to be trimmed. So people with allergies, most of them do quite well with the breed, but of course you know there's no such thing as hypoallergenic and some people are still gonna have problems with them. The coat itself can range from a wavy coat to a very tight curl … each coat probably has its own challenges to live with but no matter what it's a high maintenance coat. Keeping it combed through to the skin and all the dead hair pulled out is a constant job. I think this is one of the things that's super important for pet owners to understand … this is not a breed that gets to be just ignored. You have to trim, it you have to comb it out all the way to the skin."
KNOWLEDGE IS POWER — FRANCIS BACON
When you become a patron of Pure Dog Talk you'll tap into an exclusive community of experts to help you and your dog be blue-ribbon best at whatever you do with your purebred dog! Your support helps keep the MP3's rolling at Pure Dog Talk!
As a supporter, you'll immediately gain access to the weekly Pure Pep Talk SMS, Pure Pep Talk private Facebook group, and priority emails. Patrons can choose to level up to the After Dark Zoom and a Patrons Digital Badge for their website— even a private counseling session with Laura on any topic.