413 – How a Breed Aptitude Test Morphed into a Hot New Sport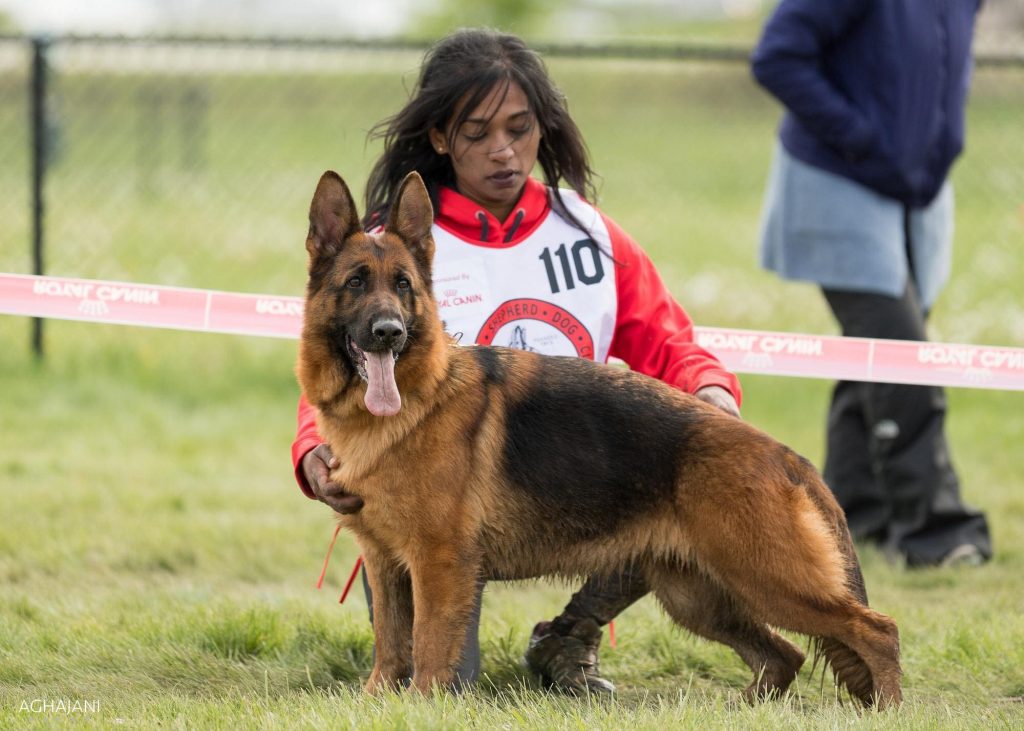 How a Breed Aptitude Test Morphed into a Hot New Sport
German Shepherd Dog enthusiast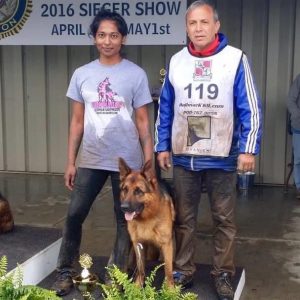 Ash Nadar talks with host Laura Reeves about how the GSD breed aptitude test morphed into the hot new sport for all breeds.
IGP is the sport "Formerly Known As" Schutzhund. Nadar said the popular events concentrate on obedience, control and cooperation with the handler. Any breed can compete, from Chihuahua to Great Dane. Developed by Verein für deutsche Schäferhunde (SV), the GSD club in Germany, the test was developed to evaluate the skills of German Shepherds before going into breeding programs.
"In a single breed club like the SV, which is the largest single breed club in the world, they have always been very criteria oriented," Nadar said. "So, whether you are a conformation dog or a working dog, (the dogs) still have to achieve certain minimum standards …. a show dog still has to get the minimum performance title and working dog still has to go and show in conformation in order to get their breed survey.
"I think we all go into it looking for the perfect balanced dog and that's our intention but as we specialize in a particular venue, we start losing sight of the big picture. That's when I think we've run into trouble because anytime you're doggedly going after one trait or one thing, you're gonna give up other things that are very important too. If all you care about is one particular thing, you're gonna have a lot more trouble to fix, because extremes in any direction is not suitable."
Nadar describes all of the IGP testing phases in detail, with an underlying message for all of the dog sports that are suffering from a lack of entries.
"Here's a big issue. Young people are not entering these venues like they once did," Nadar said. "At one time, at the German Sieger show, every seat in the stands would be full. You go and look at the old pictures the amount of entries, the amount of interest, (you see) how big of a deal it was. Now it's almost laughably minuscule compared to the old days. People don't wanna enter as much and they are the people we need, otherwise this is going to die in a few generations.
"Certain things were changed and maybe some standards relaxed. We can all be diehards and very strict about requirements, but at the end of the day, if it's just a bunch of aging people adhering to an old standard and there's more people in the ring than watching, what are we doing? So that's why I believe they started making certain things easier but it's making it more widely available so that more participation would occur."
For more information, visit some of these links:
https://www.germanshepherddog.com/wp-content/uploads/2018/09/IGP-Highlights-Changes-Review-and-Clarifications-for-new-rules-9.18.pdf
http://www.fci.be/medias/UTI-REG-IGP-en-10245.pdf
http://www.schutzhund-training.com/schutzhund.html
https://www.davekroyer.com/videoswww.germanshepherddog.comgermanshepherddog.com
KNOWLEDGE IS POWER — FRANCIS BACON
When you become a patron of Pure Dog Talk you'll tap into an exclusive community of experts to help you and your dog be blue-ribbon best at whatever you do with your purebred dog! Your support helps keep the MP3's rolling at Pure Dog Talk!
As a supporter, you'll immediately gain access to the weekly Pure Pep Talk SMS, Pure Pep Talk private Facebook group, and priority emails. Patrons can choose to level up to the After Dark Zoom and a Patrons Digital Badge for their website— even a private counseling session with Laura on any topic.