414 – Harness the Dog Power: Dryland Mushing Sports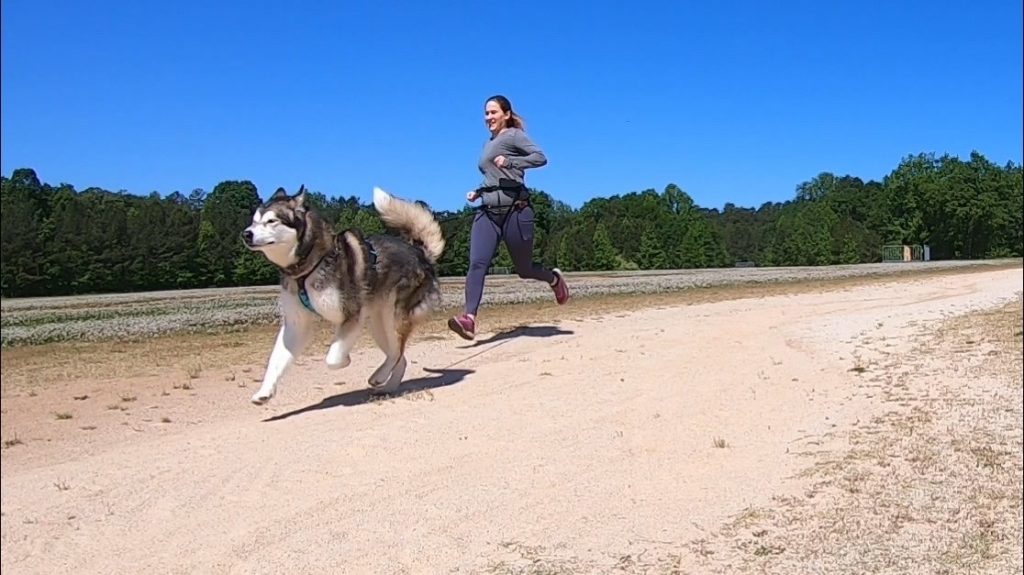 Harness the Dog Power: Dryland Mushing Sports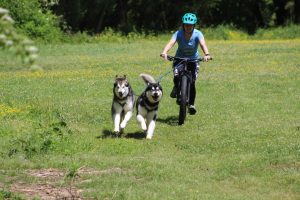 Chelsea Murray joins host Laura Reeves to talk about dryland mushing and dog powered sports on land versus on snow.
"You don't have to be a super athlete to do it … regardless of dog size or human size or your capability, there are lots of different ways that you can get involved with this sport," Murray said.
"Canicross is dog powered running. So, think of sled dogs. Think of the Iditarod or the Yukon Quest, where you've got dogs out in front and they're pulling and powering that sled. It's the same exact concept, but you're running, so they are attached to the human. If you attach them out in front of a bike or a mountain bike, that's called bikejoring. You can also do it with a scooter. You can do it with carts and rigs. You can also do it on cross-country skis, which is skijoring. So lots of different ways, depending on where you live, that you can get involved.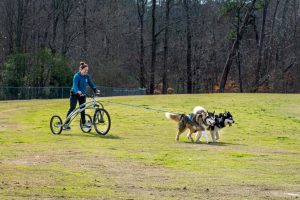 "It's relatively new in the US. It originally got started as a way to do some cross training for sled dogs, to keep them in shape and keep them fit when they didn't have snow. (It) has been very popular in the UK for awhile and now is kind of making its way over into the US. The US does host a variety of both sanctioned and non-sanctioned events so if you look for him you can find them."
The two main international governing bodies for sanctioned races:
https://sleddogsport.net/
http://www.isdra.org/
US Specific:
http://www.mushingusa.org/membership.htm
For more recreational runners/racers people can look at their local mushing or sled dog club (if they have one) for local races and then can look into CanicrossUSA for non-sanctioned canicross races.
Murray gives harness recommendations, training tips and guidance for those of us with concerns about safely harnessing our "dog power."
KNOWLEDGE IS POWER — FRANCIS BACON
Pure Dog Talk is grateful to all of the mentors in our sport who support us with their knowledge, their kindness and their generosity. JOIN us today in providing access to this invaluable "watering hole" for anyone who is thirsty for knowledge. Your pledge of as little as $5/month helps guide the next generation of dog fanciers. Click the "Be My Patron on Podbean" button to join our "listener supported" team at Pure Dog Talk.