437 – Richard Reynolds on Foxhounds and Favors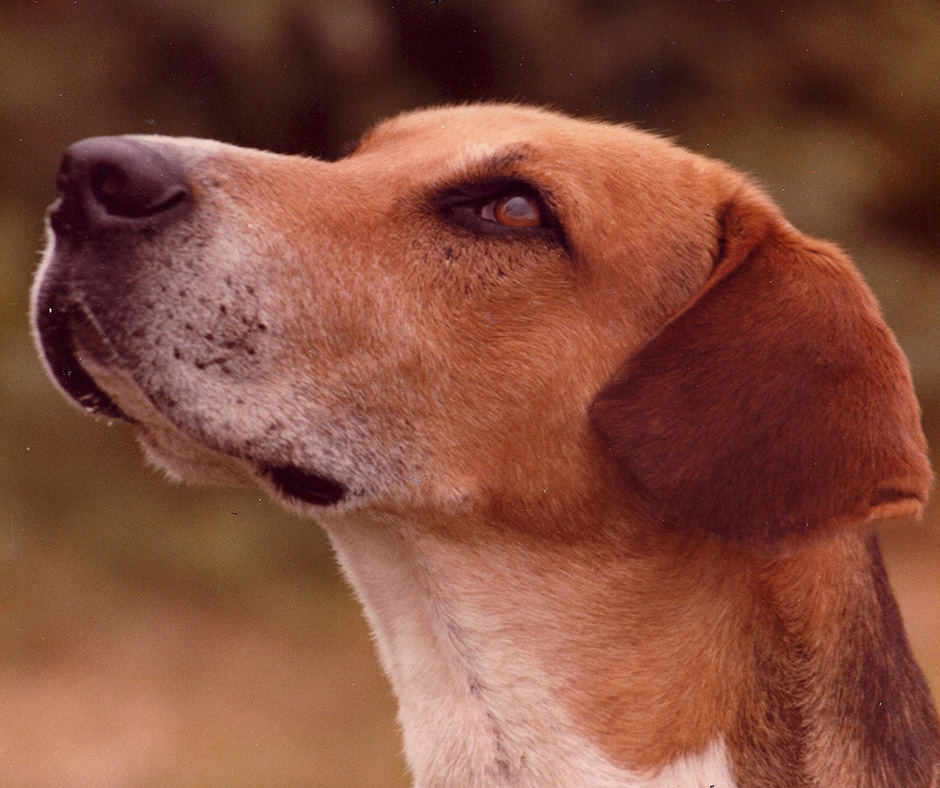 Richard Reynolds on Foxhounds and Favors
Richard Reynolds is joining us today. This is the first part of a two-part episode. We're going to talk about rat hunting and foxhounds and all kinds of fabulous historical stuff, because he is a brain trust of all things history in purebred dogs.
Reynolds said his involvement in purebred dogs "started from a National Geographic magazine. I was a young lad in his early teens and I came upon a National Geographic magazine that had an article Westminster, the World Series of Dogs" circa 1949.
"All of my colleagues had Playboy magazine hidden under their mattresses and I had National Geographic," Reynolds said, "not for the same purpose of course."
Reynolds said he acquired his first Beagle "for the princely sum of $35 from a gentleman who hunted them and, as they say, the rest was history.
"The first Beagle fell somewhat short of being a show dog, but the next one was a show dog. It cost a great deal more than $35, although I'm not sure it was worth much more. That kind of got me started with the dog showing thing."
Reynolds' focus has always been on preserving breed type through concentration on performance ability. He was a Master of Foxhounds with the only dual registry recognized hunting pack. His Old English hounds won a group at Westminster, many Bests in Show, many Large Pack classes at hound shows and the occasional Grand Championship.
Most important, Reynolds noted, each hound hunted a regular three day a week schedule.
Comparing the English and American Foxhounds, Reynolds notes, "The old English Foxhound is heavier, larger. Level top line. Picture, if you will, a bulldozer on feet. The American foxhound is lighter, leggier, has a slight rise over the loin to give it speed. It's of course descended from the English Foxhound, but it's not exactly the same.
"They both have their purposes and, like all of the hounds and terriers, that purpose is directly related to the country, the land where the dog hunts and works. American foxhounds are suited to the wide open spaces in the United States and the English are suited to the Gorse hedges and stone walls and whatever of England. We found them very useful in Pennsylvania where I'm at because we have a wonderful agricultural phenomenon known as the multiflora rose."
Reynolds' most famous dog was Ch. Mr Stewart's Cheshire Winslow.
"He hunted pretty good and he was a reasonably good stud dog," Reynolds quipped, "but he was a really good show dog. He was the top of all hound breeds in 1983, won the Quaker oats award for the top winning hound, and then he kind of walked out of Westminster in 1984 with the hound group. So having done that, we figured that we were duty bound to get him back to the hunt field the following morning. So he won the group at Westminster on Tuesday night, and hunted Fox from horseback on Wednesday morning."
Reynold's wry, self-deprecating humor is a treasure to the dog community. Enjoy this episode and join us next week for our conversation on terriers.
KNOWLEDGE IS POWER — FRANCIS BACON
When you become a patron of Pure Dog Talk you'll tap into an exclusive community of experts to help you and your dog be blue-ribbon best at whatever you do with your purebred dog! Your support helps keep the MP3's rolling at Pure Dog Talk!
As a supporter, you'll immediately gain access to the weekly Pure Pep Talk SMS, Pure Pep Talk private Facebook group, and priority emails. Patrons can choose to level up to the After Dark Zoom and a Patrons Digital Badge for their website— even a private counseling session with Laura on any topic.