474 – Dreaming of Dual Dogs: Rush Hill Golden Retrievers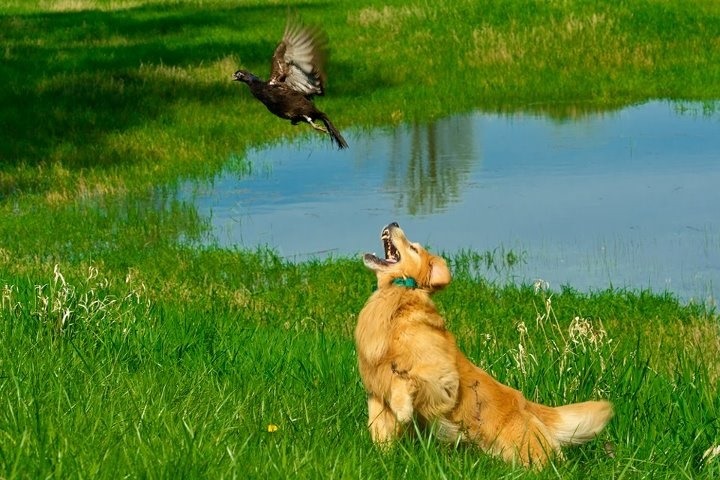 Dreaming of Dual Dogs:
Rush Hill Golden Retrievers
Tonya Struble of Rush Hill Golden Retrievers joins host Laura Reeves for a deep dive into the dreams and ambitions of breeding, raising and training "dual dogs." Fighting the labels, overcoming disappointments, making the hard breeding decisions and "giving it a shot" to preserve the purpose of our breeds.
Struble's breeding program has earned notable success including national specialty winners, BIS winners and, over the course of time, multiple field titled dogs, including a GCH with Field Trial awards. Her secret goal? A Best in Show winning Master Hunter. Her advice? Dual dogs aren't impossible, but they aren't easy either.
Have a Goal
"You always have to have a goal," Struble said. "Something that you can strive for. Not just going into the ring. I like to watch these dogs do what they are bred to do and they enjoy doing it. It is so much fun.
"What's really hard, though, the Golden has the (nickname) of being a "swamp collie" the big hairy show dogs … and you're double dipping on that one. Not only are you a show dog but you're also "swamp collie" …
Give the dogs a chance
"I've been there where I've heard people talking about my dogs behind my back. I think people need to give these dogs a chance and see what they can do. Maybe they don't go the distance you want. But at least you tried. At least we're trying. At least we're trying to keep their instinct and what they want to do there instead of saying 'no it can't be done.'
Share the dogs' passion
"Sure, I have some dogs that just do not pick up the ducks… But one of the things that really made me feel good is when I took a batch of puppies in and (my field trainer) said to me 'you got a lot of good ones this time around' … you're talking about someone who's an avid field trial person telling you these are really good puppies here.
When the dogs are working in the field, "we share their passion … what they're doing, it's what they want to do, not what they have to do."
KNOWLEDGE IS POWER — FRANCIS BACON
Pure Dog Talk is grateful to all of the mentors in our sport who support us with their knowledge, their kindness and their generosity. JOIN us today in providing access to this invaluable "watering hole" for anyone who is thirsty for knowledge. Your pledge of as little as $5/month helps guide the next generation of dog fanciers. Click the "Be My Patron on Podbean" button to join our "listener supported" team at Pure Dog Talk.