478 — Bryan Martin: Read Your Standard and Dream BIS Line up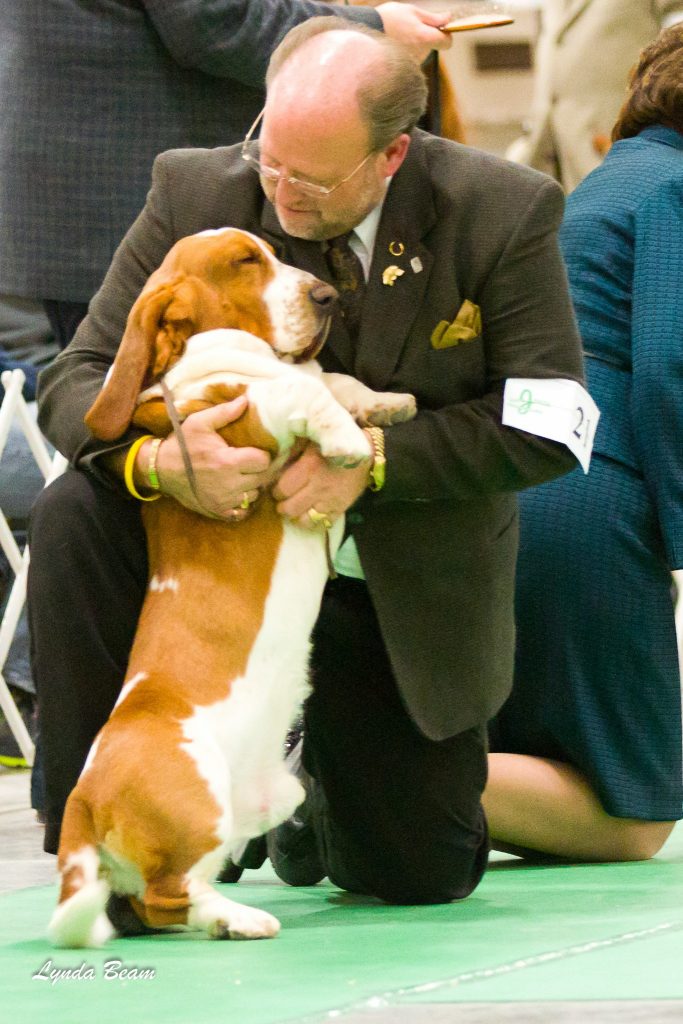 Bryan Martin: Read Your Standard and Dream BIS Line up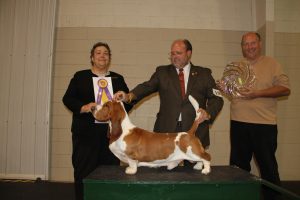 Bryan Martin, retired professional handler, former AKC executive field representative and newly minted Hound group judge joins host Laura Reeves for part two of his amazing stories and advice for exhibitors.
"My family would have dinner (and) during dessert, the book of standards came on the table. We had weekly discussions. 'OK let's talk about heads tonight.' We'd go round the table and everyone would say something and 'OK who do you think has a good head? Who do you think has a bad head? Do you have a picture? Go get a picture.' One night we'd talk about shoulders and why the shoulder needs to be a wrap-around, why the shoulder needs to be well laid back, why the shoulder blade and the upper arm have to be the same length, to make it a proper working hound, how the back end has to match the front end… How the pieces fit. It's form and function, which has stuck with me forever, and that's my basis is form and function judging.
"It's amazing how many people in AKC, UKC … have no understanding how to read a standard. How to interpret a standard and how to go to somebody and talk to somebody about the standard. The how's why's and wherefores of studying standards. At the International show where we had to write a critique, we had to know the standards. What I ended up doing was showing people what the standard says about their dog. And they say 'oh, I didn't know that' and it's a whole educational program that is missed."
In the "Dream Best In Show Lineup" game, Martin's choices were:
Sporting – English Springer Spaniel, Ch Salilyn's Aristocrat

Hound – Afghan Hound, Ch Triumph Of Grandeur

Working – Doberman Pinscher, Ch. Brunswig's Cryptonite

Terrier – Scottish Terrier, Ch. Braeburn's Close Encounter

Toy – Japanese Chin, GCh. Pem We-Syng Lucky MI

Non-Sporting – Dalmatian, Ch. Spotlight's Spectacular

Herding – German Shepherd Dog, GCh. Altana's Mystique
Finally, Best in Show in this mythical lineup??
Shannon, the Scottish Terrier, shown by George Ward.
Listen above to hear all of this and more.
KNOWLEDGE IS POWER — FRANCIS BACON
Pure Dog Talk is grateful to all of the mentors in our sport who support us with their knowledge, their kindness and their generosity. JOIN us today in providing access to this invaluable "watering hole" for anyone who is thirsty for knowledge. Your pledge of as little as $5/month helps guide the next generation of dog fanciers. Click the "Be My Patron on Podbean" button to join our "listener supported" team at Pure Dog Talk.