477 — Bryan Martin: "Basset Boy," the Early Years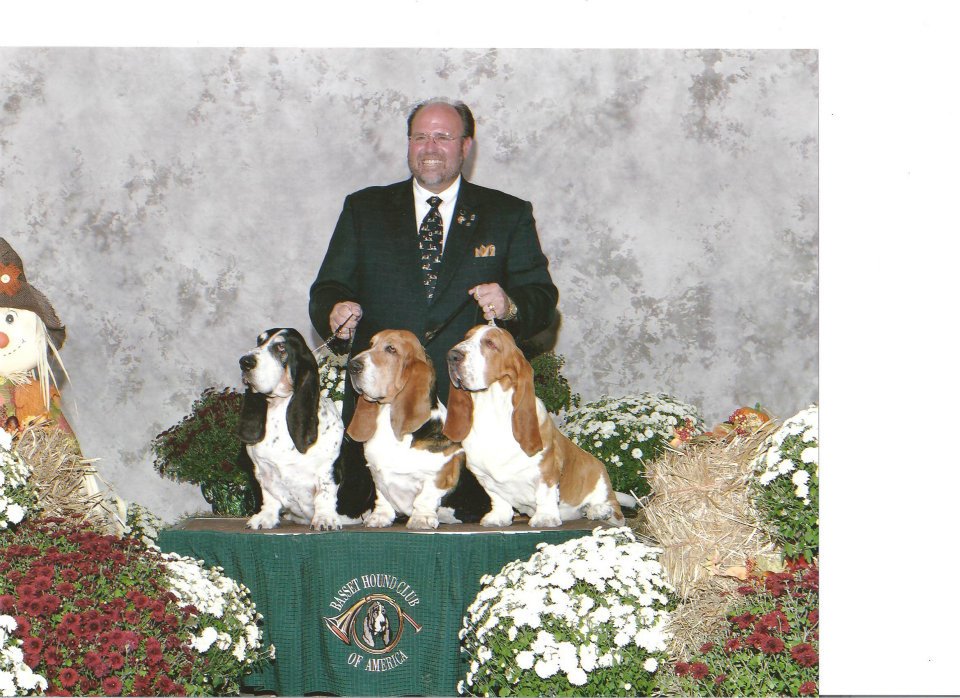 Bryan Martin: "Basset Boy," the Early Years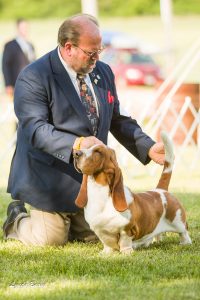 Bryan Martin, retired professional handler, former AKC executive field representative and new judge of the hound group joins host Laura Reeves for part one of a wide ranging, fascinating conversation.
World famous for his work with Basset Hounds, Martin shares his early history growing up in the sport with his family and early mentors.
"I was six years old in 1960 when we went to a fun match for the Fort Dearborn Basset Hound club," Martin said. His mother had saved up her grocery money to purchase a Basset Hound bitch who was bred to a local stud dog. They brought the puppies to the match and didn't win anything. A club member after watching the family, approached his father with an offer he couldn't resist.
"She said, 'You know, your puppies, they're not good. If you like to do this, I suggest you just sell the whole lot and come out to my kennel and I'll take care of you.' So, we did. We went out to this kennel and she said, 'I think this is a good bitch for you. This will be a good foundation bitch for you and I'll give you a buddy for her and the kids can work on that one.'
"We bred a litter about every year and so I got to show all the class dogs. My brother, Peter, was the Prince and he always got the specials dogs. He didn't mess with the class dogs. But that was to my advantage, because I got to learn that you never show two dogs the same way. Like people, they all have a different personality and they all respond differently to what you do and so you work on adjustments.
"The living room (in our house) was big enough that we could move all the furniture to the side and put the couch in the middle and we had a dog show ring. We would practice dog shows. My father would either sit in the corner or on the couch in the middle. We put a mirror on the floor against the couch and we'd learn to set up our dogs in front of the mirror, to see what the judge was seeing. So if you had to poke him in the top line or to hold the tail different or whatever you could see it and that was my learning on how to show the breed."
From secretary for horse shows just out of college to marrying Nancy, through showing record-breaking dogs for Claudia Orlandi, Martin's journey through the sport of dogs and his nuggets of knowledge are priceless.
Listen to part one here and join us next week for part two.
KNOWLEDGE IS POWER — FRANCIS BACON
When you become a patron of Pure Dog Talk you'll tap into an exclusive community of experts to help you and your dog be blue-ribbon best at whatever you do with your purebred dog! Your support helps keep the MP3's rolling at Pure Dog Talk!
As a supporter, you'll immediately gain access to the weekly Pure Pep Talk SMS, Pure Pep Talk private Facebook group, and priority emails. Patrons can choose to level up to the After Dark Zoom and a Patrons Digital Badge for their website— even a private counseling session with Laura on any topic.