513 – Owner Handled Journey to Success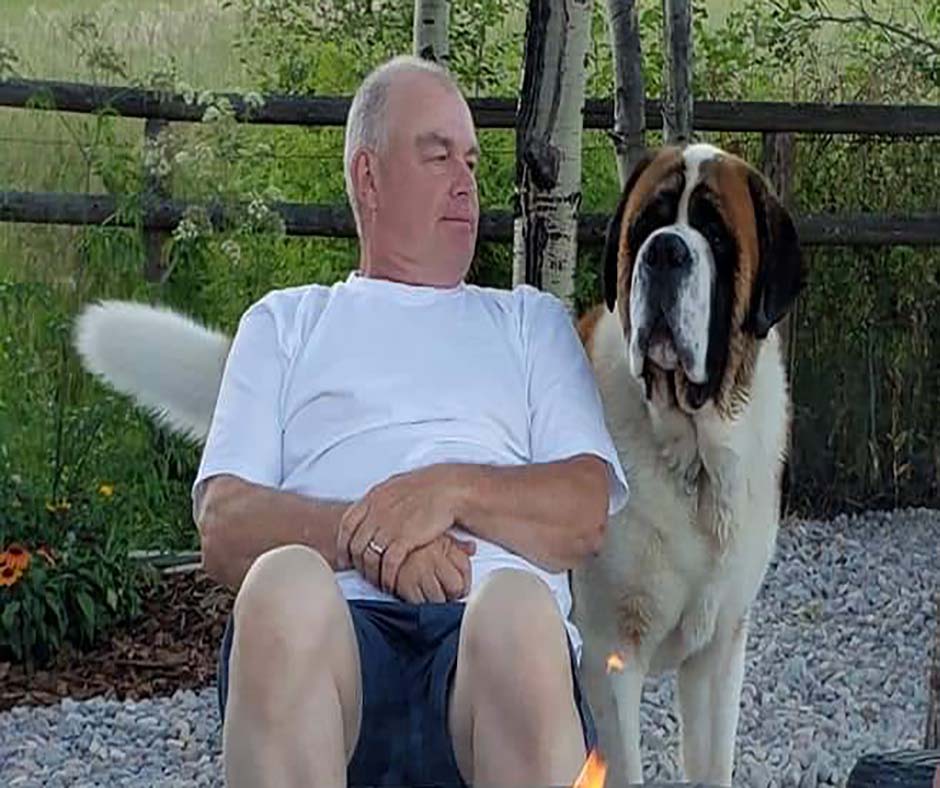 Owner Handled Journey to Success
Will Bratcher, Jann Butler and Terri Ebert make up the team behind 2021's top winning Saint Bernard. Their story, and their journey, is an inspiration for everyone.
Will, an Olympic level swimmer, his wife Jann and their friend Terri have forged an impressive team in a very short time. Jann, who suffered a terrifying dog bite as a child, was not a dog person. Will, who grew up with 4H and animals, wanted a Saint Bernard.
After acquiring their first dog from the Thrifty Nickel, they wound up talking to Stan and Joan Zielinski about what would become their first show dog in 2014.
"I didn't even know what a show home was," Jann said. "After three interviews with the Zielinskis, we got this dog and we committed to show it. I'm like, I don't even know what that is. But they sent us to (professional handler) Marty Glover. They said Marty will help you.
"OK great! So, we go meet Marty Glover and then the next thing you know, he takes the dog away to train him. Which I didn't think was part of the deal but I was like, 'oh that's really weird you put your dog in a van with somebody else and they go away and they get trained.'
"Anyway, his first show he got a major as a puppy. And, of course, I had to ask 'what's a major' and we learned a lot there right at the beginning."
"You know Will," Terri said. "Once he gets started …. for those of you that are interested, if you have someone like this in your family, you just roll with it. So Jann learned to roll with it. He said 'well, I think we need a third dog.' I mean who doesn't want three Saint Bernards, which is equivalent to 450 pounds and so we roll with Will.
"We are consummate learners. There is no pride in how we enter this. We come in saying we don't know anything so we're willing to ask everything and we'll ask anybody. And that's a hallmark for us.
Stick and stay and make it pay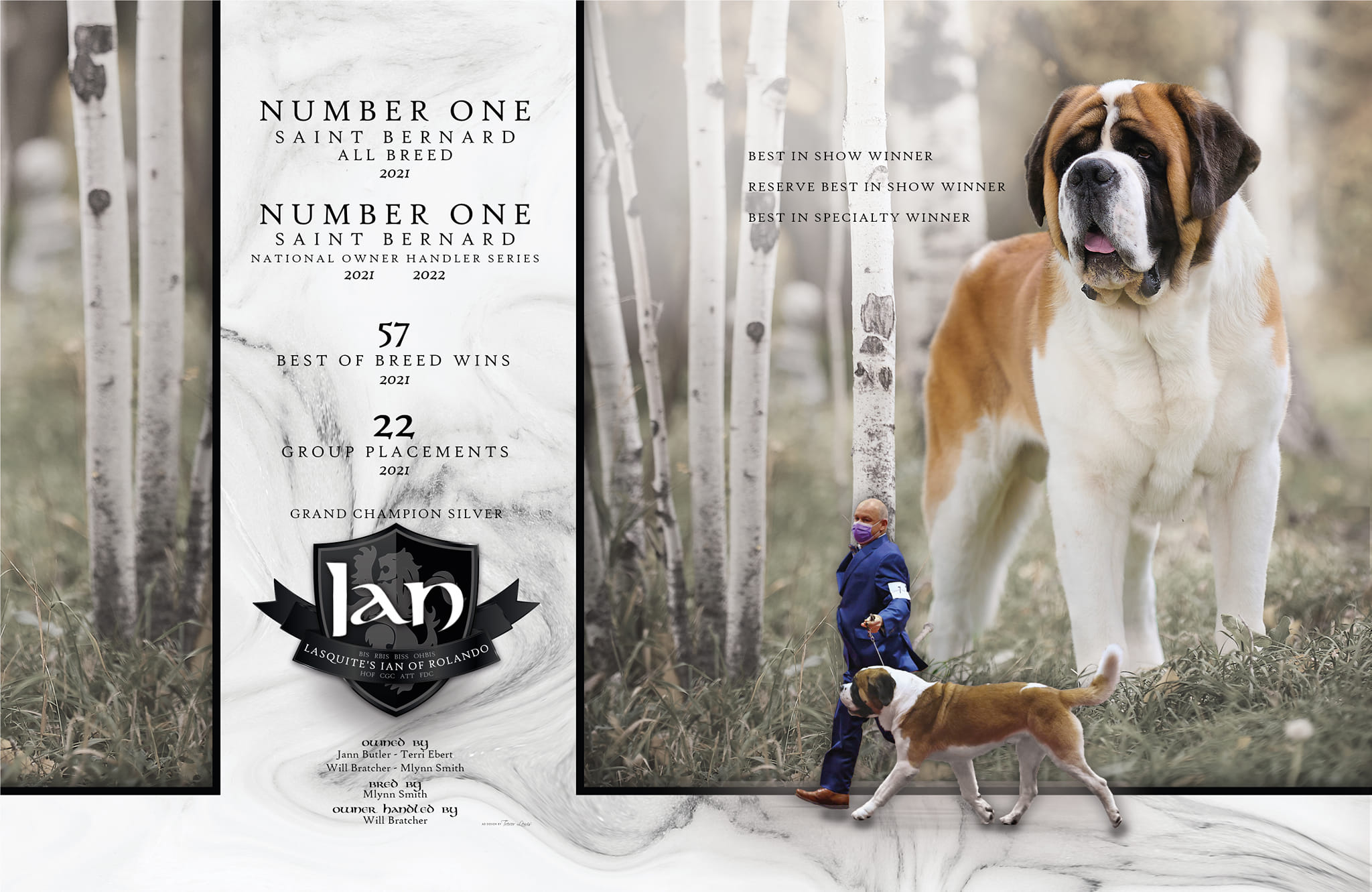 "I think you do it for the fun," Will said. "As soon as you lose that perspective you need to get out. The other one I have is "stick and stay and make it pay." You learn a lot of things from training, working to build endurance and everything else.
"I apply the same thing towards my dogs (as in Olympic level swimming). I look at (Ian). I watch him just like my coach used to watch me. It's about technique. It's about endurance. It's the whole package.
"For people who get into the owner handler, it's scary at first. But when you really start winning, start doing, you forget about how nervous you used to be. Now you just start worrying about how did that handler do that, how am I running, … it's just like running a race car too. You just wanna fine-tune and keep improving, and I still to this day.
"If I don't think I did well, I'll go to the judge and ask what can I do to improve. I've got judges just look at me (and say) 'you sound like a junior handler.' It all means everything to me. I've been getting a tremendous amount of coaching, encouragement and just that whole mentality of just keep going, keep going, don't stop from the professional handlers.
"They've given me so much encouragement and help in handling and tips. There are so many things when you get down and nitty gritty. Just little things can make a big difference. So it's been pretty humbling and I've really, really gotten quite an education. It's not that easy. I have a lot more respect for handlers in general."
Listen in to today's show for the entirety of this heart-warming conversation.
KNOWLEDGE IS POWER — FRANCIS BACON
When you become a patron of Pure Dog Talk you'll tap into an exclusive community of experts to help you and your dog be blue-ribbon best at whatever you do with your purebred dog! Your support helps keep the MP3's rolling at Pure Dog Talk!
As a supporter, you'll immediately gain access to the weekly Pure Pep Talk SMS, Pure Pep Talk private Facebook group, and priority emails. Patrons can choose to level up to the After Dark Zoom and a Patrons Digital Badge for their website— even a private counseling session with Laura on any topic.