532 — Breeder, Buyer, Vet: Let's TALK!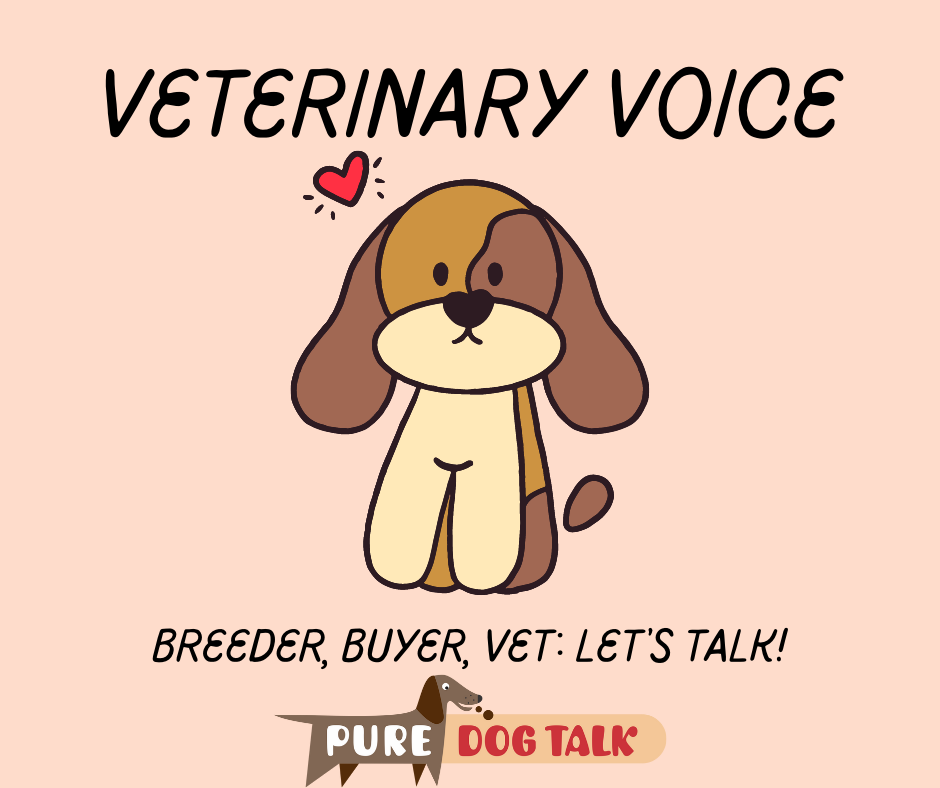 Breeder, Buyer, Vet: Let's TALK!
Dr. Marty Greer, DVM, best-selling author, dog breeder and practicing veterinarian, is back with host Laura Reeves to talk about the delicate and critical communication protocols, best practices and successful strategies for Breeders, Puppy Buyers and the Buyers' Veterinarian.
"This is a challenge," Greer said. "How do you have that three-legged stool and make it all work?"
Reeves questions, "How do we set our puppy buyers up for success? Is their language that we can send home with that puppy buyer, that they can then take to their veterinarian to help bridge this three legged stool?"
"I think the first thing that really has to happen," Greer said, "is before the puppy buyer gets their puppy, they need to research the veterinarian that they're interested in using.
"Now they may already have a good relationship with the veterinarian that they trust, that they know is open to a certain protocol for vaccinations, delaying spaying and neutering, certain other medical management situations, but I think the first thing they really have to do is know who they're seeing. If they have a great relationship and they're already doing that, that's great.
"If you find yourself in a situation where you have a veterinarian that you're butting heads with, you've chosen the wrong clinic. You need to start doing some research and finding other alternatives. It may mean that you go as far as somebody that does integrative medicine, holistic medicine. You may have to kind of go to that level to get the kind of care that you need.
"But if that's what it takes, in almost every community there are going to be veterinarians that are open minded, that are willing to work with you, that are willing to talk to breeders, that are willing to accept the fact that you wanna do some of these things somewhat differently. But you gotta know who they are. You have to do it before you get the puppy or before you have a crisis. 'Cause in the middle of a crisis is not the time to figure this out.
"You may kiss a couple frogs before you get there, but it's OK. Go in for something simple. Go in for something that isn't complicated. Go for a heartworm test. If the vet clinic does nail trims, go for a nail trim. Just kind of get a feel for who they are, what they are, how they do things.
"You just really need to make good decisions. People come to us frequently, and this makes me and my doctors and my staff crazy, they come in and they say, 'well, we come to you for the really important stuff, but we just go to the local place because it's just shots.' I'm like 'no, no, no, no, no. They're not just shots!' First of all we don't shoot dogs, we vaccinate them. But as Dr. Ron Schultz and Dr. Lori Larson will say, vaccines are one of the strongest medications you give your dog.
"Frankly, not every veterinarian has everybody's best interest at heart. Sometimes it's all about money. I hate to say that about any profession. But the reality is, you need to be very careful how you select your veterinarian, and how you work with them, because that will make or break your pets long term health. It is a hugely important situation that you work well with them. That you understand them.
"It goes back to relationship. It may mean that you buy a bottle of wine for your veterinarian or take a plate of cookies to the receptionist or you take pizza for the whole staff. It really does all come down to relationships. The better relationship you have, the better communication you have, the better chances are that your dog gets the kind of care that you're looking for."
KNOWLEDGE IS POWER — FRANCIS BACON
Pure Dog Talk is grateful to all of the mentors in our sport who support us with their knowledge, their kindness and their generosity. JOIN us today in providing access to this invaluable "watering hole" for anyone who is thirsty for knowledge. Your pledge of as little as $5/month helps guide the next generation of dog fanciers. Click the "Be My Patron on Podbean" button to join our "listener supported" team at Pure Dog Talk.