608 – Dog Judging Process and Ethics with CKC Judge Steve Dainard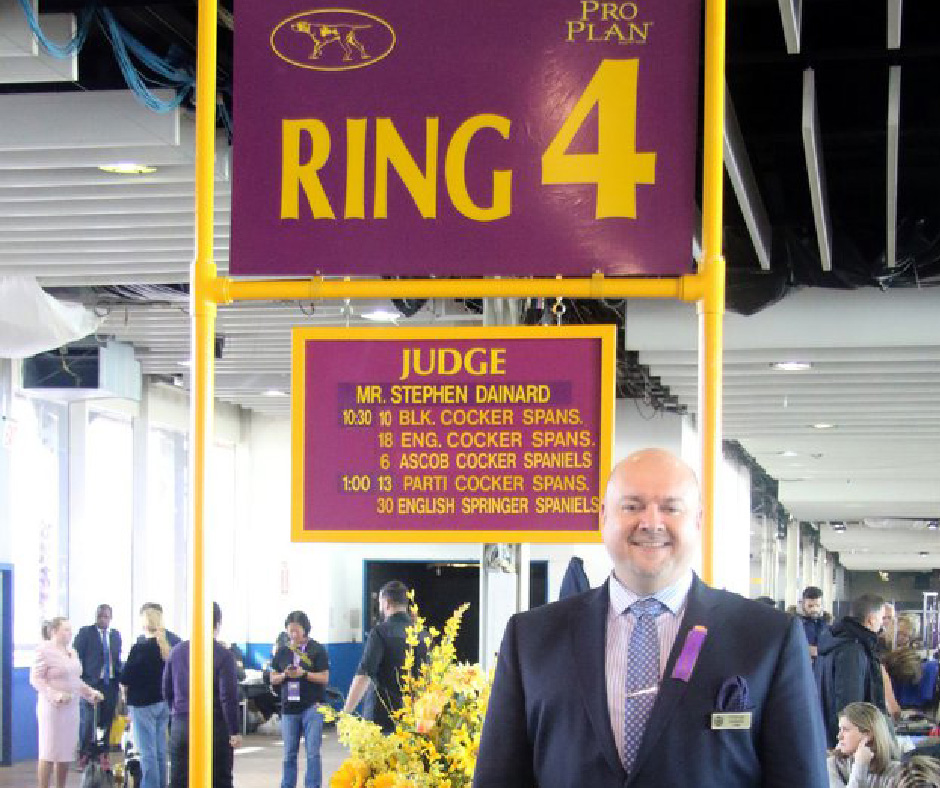 Dog Judging Process and Ethics with CKC Judge Steve Dainard
Host Laura Reeves is joined by Canadian Kennel Club all-breeds judge Steve Dainard for part one of their conversation about the judging approval process, judging ethics and other hot button topics as we progress through "meat and potatoes" November!
"So how do we help judges move into a place of thinking more about structure and less about the 'paint job'," Laura asks.
"Some of the biggest challenge is, do (judges) have that breed specific knowledge," Dainard replies. "And are we consistent in this application? Are we judging fairly and equitably and being consistent enough so that people that are watching, and in particular breeders, can follow and they can say, this person really knows my breed?
"CKC judges get scrutiny from other non-Canadian judges about how we get there too quickly. and that maybe you know in your country, it takes it takes longer to get there. So, let's agree that maybe somewhere in the middle might be more ideal.
"Organizing bodies do the best they can, given the current environment, to come up with a fair and equitable process. They don't always get it right and many times changes just are just so laborious, it takes so long and really, what is the right fit. So, I understand those challenges.
"So, I think we need to work within the constraints of what we're handed with hopefully trying to make improvements along the way. Some of those challenges are making sure we have breed specific knowledge, that we're not missing the hallmark characteristics of a breed and just going for a more of a generic exhibit.
"If you have to ask, 'Is there a Rule against that', what's happening is your moral guideline. Your compass is probably kicking in. I think you've already answered your question. If you have to question yourself like that, whether there's a rule or regulation specifically forbidding that is irrelevant. You've already answered your question. It should not happen.
"We were raised in the sport. We spent decades in the sport. We know a lot of people. So now because we've chosen to change hats to now become judges, all of those relationships and those hotels we shared and vehicles we traveled in those don't go away.
"My interpretation is that when that's said as the reason to justify a win, my gut goes to 'Have you really evaluated everything. Did you fairly look at the dogs in competition.' Many times, I don't think you're really did that. I think that the political excuse was the easy excuse for you to justify that in your mind and poo poo the credibility of the ethical issue around the judging process."
KNOWLEDGE IS POWER — FRANCIS BACON
When you become a patron of Pure Dog Talk you'll tap into an exclusive community of experts to help you and your dog be blue-ribbon best at whatever you do with your purebred dog! Your support helps keep the MP3's rolling at Pure Dog Talk!
As a supporter, you'll immediately gain access to the weekly Pure Pep Talk SMS, Pure Pep Talk private Facebook group, and priority emails. Patrons can choose to level up to the After Dark Zoom and a Patrons Digital Badge for their website— even a private counseling session with Laura on any topic.