308 – Bill Shelton, chapter 3: bottlenecks, marketing, adaptability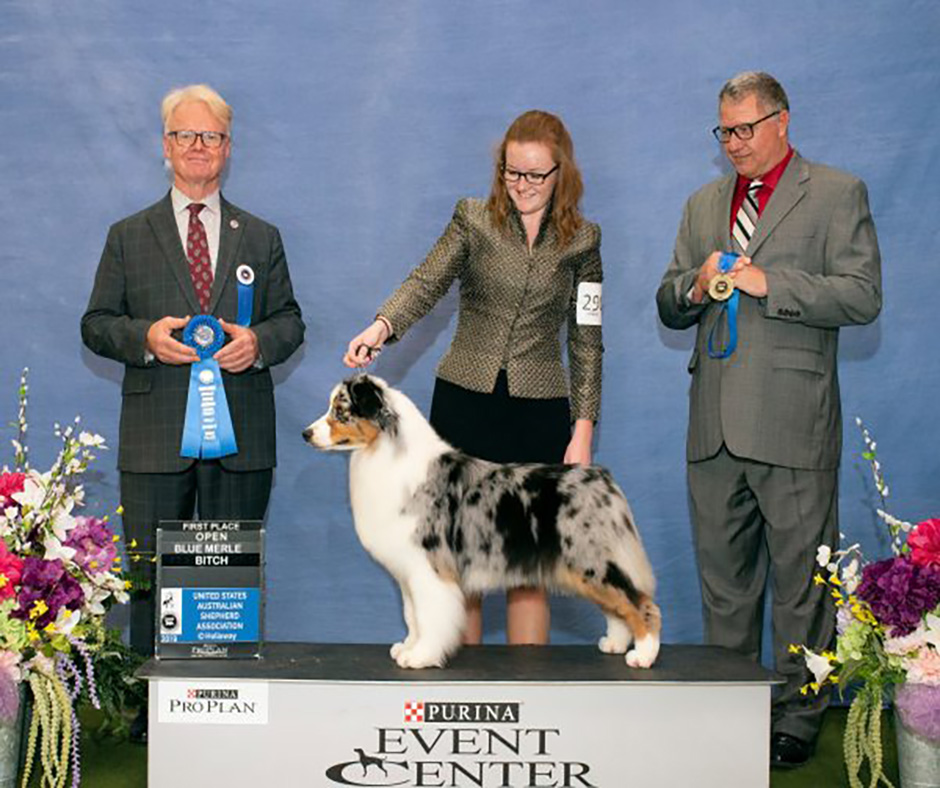 Bill Shelton, chapter 3: Genetic bottlenecks, marketing, adaptability
Renowned breeder and judge Bill Shelton and host Laura Reeves finish up their wide-ranging conversation on dog breeding and marketing in the 21st century.
"How do we move the bar from healthier to typier to sounder? We have to breed," Shelton said. "We have to be accountable for what we produce. But we have to breed. And we have to get the message out about how what we're doing is producing healthier and happier dogs. How our 'commodity' is predictable."
Bottlenecks are something we may all have to deal with at some point, Shelton noted. He references the Dalmation outcross project in which Pointers were incorporated to eliminate a deadly disease. He also talks about the Basenji project, in which native dogs from Africa are incorporated in the gene pool, again to eliminate a heritable disease. Listen to my interview with Damara Bolte on this topic here.
"It's a heretic idea to many people, but it's going to be something we all have to do at some point, because our dogs exist in closed gene pools," Shelton said. "It goes back to the weaving of genes. You don't eliminate bad genes, you introduce new good genes."
Additional resources:
https://puredogtalk.com/busting-the-genetic-testing-myths-dr-jerold-bell/
https://puredogtalk.com/31-not-a-gene-poola-gene-puddle-betty-anne-stenmark-on-dandie-dinmont-terriers-2/
https://puredogtalk.com/77-one-breed-one-world-think-and-breed-global-with-doug-johnson-2/
https://puredogtalk.com/german-pinscher-all-purpose-robust-dog-for-active-owners-pure-dog-talk/
Doodles offer a lesson
"How many people dislike labradoodles. Think back in the '70s when there were those dogs called Australian shepherds," Shelton noted wryly. "People get upset because doodle breeders can sell their cross-bred dogs, when they (show breeders) can hardly sell dogs. Why? Because (show breeders) exist in a vacuum. They don't advertise, they don't promote their breeds, they don't promote themselves, they don't know how to do it. And then they say how bad AKC marketplace is. We want to show our dogs. But we don't want to share them or market them."
No dog left behind
Shelton espoused several outstanding marketing concepts, including making a dog's microchip number its registration number. The public finds more value in the microchip than the registration number, he said. This plan would enable AKC to sell both more registrations and microchips and promote a campaign of "no dog left behind" because all purebred dogs would be registered and microchipped.
The entire series
If you missed the first two installments of this series, you can find them here and here.
KNOWLEDGE IS POWER — FRANCIS BACON
When you become a patron of Pure Dog Talk you'll tap into an exclusive community of experts to help you and your dog be blue-ribbon best at whatever you do with your purebred dog! Your support helps keep the MP3's rolling at Pure Dog Talk!
As a supporter, you'll immediately gain access to the weekly Pure Pep Talk SMS, Pure Pep Talk private Facebook group, and priority emails. Patrons can choose to level up to the After Dark Zoom and a Patrons Digital Badge for their website— even a private counseling session with Laura on any topic.