329 – Dogs Saving Cats: Livestock Guardians and Cheetahs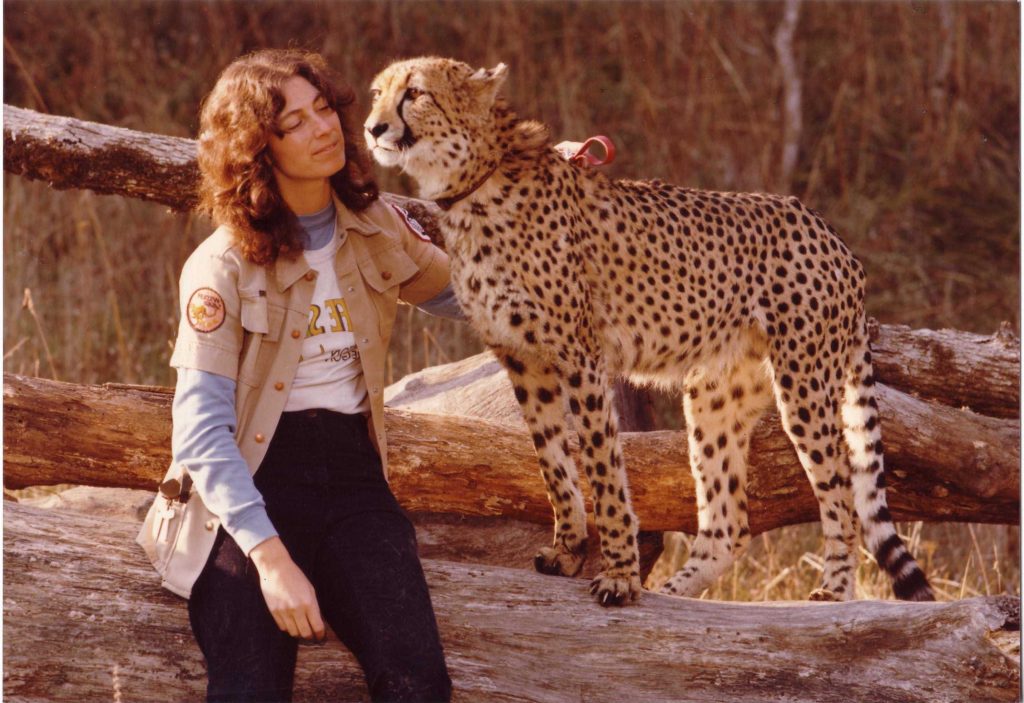 Dogs Saving Cats: Livestock Guardians and Cheetahs
My very special guest today is Dr. Laurie Marker of the Cheetah Conservation Fund. We discuss her work with Cheetahs and "dogs saving cats"… dogs as "emotional support" animals for Cheetahs raised in captivity, as livestock guardians for flocks in Namibia so the farmers don't kill the Cheetahs who might otherwise prey on their stock, even dogs tracking down "scat" for research.
I first met Marker some 40 years ago when she was working in my hometown at the Wildlife Safari. What an incredible opportunity this conversation was!
LGD Program began in 1994
"We decided to celebrate the program anniversary by naming 2019 the Year of the Livestock Guarding Dog. The program holds a special place in my heart. It has been incredibly successful at mitigating human/wildlife conflict not only in Namibia but across the cheetah's current range," Marker said.
"Anatolian shepherds were chosen for many reasons," Marker notes on the organization's website. "The breed has a 6,000-year pedigree and history of guarding sheep in Turkey. Their short coats protect them from thorns and bushes being caught in their coats, and make it easier for them to adapt to fluctuating temperatures – both hot and cold. Their independent nature and ability to think for themselves means they don't need to have people with them to successfully guard their livestock. They were the best choice for the conditions faced on Namibian farmlands. They have the will and drive to travel vast distances with their herd due to their natural loyalty and endurance.
In February, 1994, four Anatolian shepherds, the breed of dogs used in the research that took place in Oregon, were established with herds of sheep and goats here in Namibia. The dogs were donated by the Birinci Kennels in the USA."
Endangered species and endangered breeds
The LGD program has since placed close to 700 dogs with farmers in and around Namibia. Marker said she has seen a dramatic decrease in the number of big cats killed to protect livestock and a stabilization of the numbers in this critically endangered species. Fewer than 7500 Cheetahs are believed to exist in the wild.
Listen to the podcast for more of this outstanding discussion.
Amazingly, genetic diversity concerns of the same kind we face with purebred dogs are also an issue for these unique big cats. Learn more about Marker's Cheetah Studbook!
KNOWLEDGE IS POWER — FRANCIS BACON
When you become a patron of Pure Dog Talk you'll tap into an exclusive community of experts to help you and your dog be blue-ribbon best at whatever you do with your purebred dog! Your support helps keep the MP3's rolling at Pure Dog Talk!
As a supporter, you'll immediately gain access to the weekly Pure Pep Talk SMS, Pure Pep Talk private Facebook group, and priority emails. Patrons can choose to level up to the After Dark Zoom and a Patrons Digital Badge for their website— even a private counseling session with Laura on any topic.