526 – Chinook: The Gentleman's Carriage Horse of Sled Dogs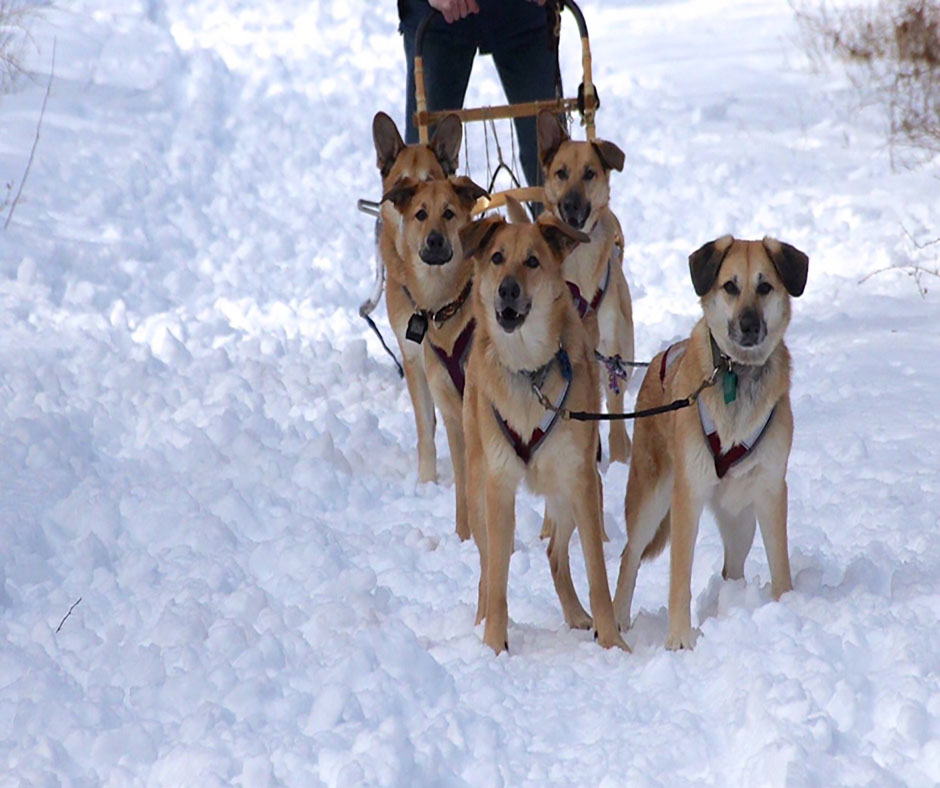 Chinook: The Gentleman's Carriage Horse of Sled Dogs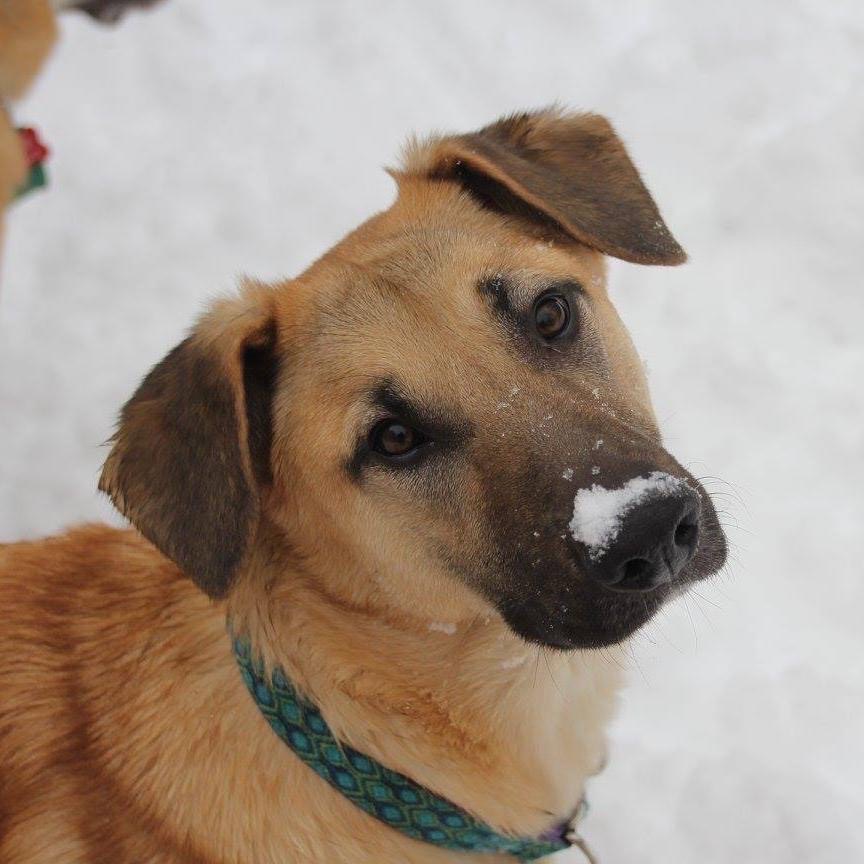 Rare Breeds Month continues today at Pure Dog Talk. Our final conversation is with Karen Hinchy and Ginger Corley about the Chinook, the Gentleman's Carriage Horse of Sled Dogs.
Corley, one of the longest-term Chinook breeders in the US today, acquired her first in the 1980s.
"I wanted a dog that was large but not bigger than me," Corley said. "I wanted a dog that was friendly. I wanted a dog that didn't require a lot of grooming. Eventually, I kept narrowing down the list and came to Chinooks without really grasping how rare they were at the time.
"It was designed to be a mid-level dog … it fills the niche between the smaller, racier Siberian and the large freighting Alaskan Malamute. The Chinook is the gentleman's carriage horse of sled dogs. It may not be as fast as the Alaskan Husky, which is the racing machine that is on your Iditarod teams. Those dogs are much smaller than your average Chinook. It's not going to be the huge freighting dog that the Alaskan Malamute and some of the other indigenous freighting breeds of the northern extremes were.
"But it can go for a reasonably long distance at a darn good clip carrying a relatively heavy load. Plus it is the sled dog you can live with. They don't want to run away from home like your average Siberian. And they have very little urge to fight with other dogs. A lot of us will own multiples.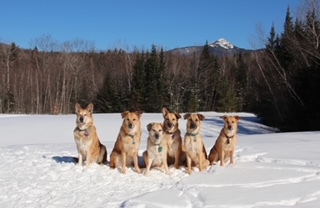 "They were developed in the New England area by Arthur Walden, a gentleman who had been up in Alaska during the Yukon gold rush. He had worked as what was known as a dog puncher back then. He was delivering supplies and mail to the prospectors that were looking for gold. His favorite dog while he was up there was one he called Chinook.
"Eventually he decides to breed his ultimate sled dog. They were a unique look of their own. They were a big yellowish, what we now call tawny or might be considered fawn, sled dog. Their coat rather than standing off from the body like you see in a show Husky or Malamute, it's more of a short-coated Saint Bernard type, where it lies flatter to the body, but there is a substantial undercoat. There were three in the initial litter and they turned out to be just magnificent sled dogs. And from there, things took off."
"The Chinook is the state dog New Hampshire," Hinchy noted. "I think there are only a few States and dog breeds that we have where American breeds are recognized as official state dog, so we're pretty proud of that. The actual dog Chinook, and his progeny, were a large number of the dogs that competed in the first races in the New England sled dog club, which is a pretty famous group up here. This is before Leonard Seppala and some of the Siberians arrived and took over the speed scene.
"The interesting thing about Chinooks is Arthur Walden sort of created them and stewarded their future and their breeding for the first 10 years (in the 1920s). Then he went off to Antarctica and when he came back, ultimately the breed ended up passing through one person at a time as the main breeder. All the way through the '70s there was generally one single breeder in the country that controlled the breeding of Chinooks. As a result, of course, it kept the numbers low and the breed very rare.
"In 1965, Chinooks were listed in the Guinness Book of world records as the rarest dog in the world, with 125 alive. Fast forward to just before Ginger stepped onto the scene, we know there were eleven intact Chinooks anywhere in 1981. There are still only about 1,100 chinooks in the world."
Listen to the full episode to hear more fascinating details about saving and growing the population of this rare breed, the cross-breeding that was done to salvage them, and their unique characteristics in the working group.
KNOWLEDGE IS POWER — FRANCIS BACON
When you become a patron of Pure Dog Talk you'll tap into an exclusive community of experts to help you and your dog be blue-ribbon best at whatever you do with your purebred dog! Your support helps keep the MP3's rolling at Pure Dog Talk!
As a supporter, you'll immediately gain access to the weekly Pure Pep Talk SMS, Pure Pep Talk private Facebook group, and priority emails. Patrons can choose to level up to the After Dark Zoom and a Patrons Digital Badge for their website— even a private counseling session with Laura on any topic.