205 – NAIA's Sara Chisnell on Legislative Trends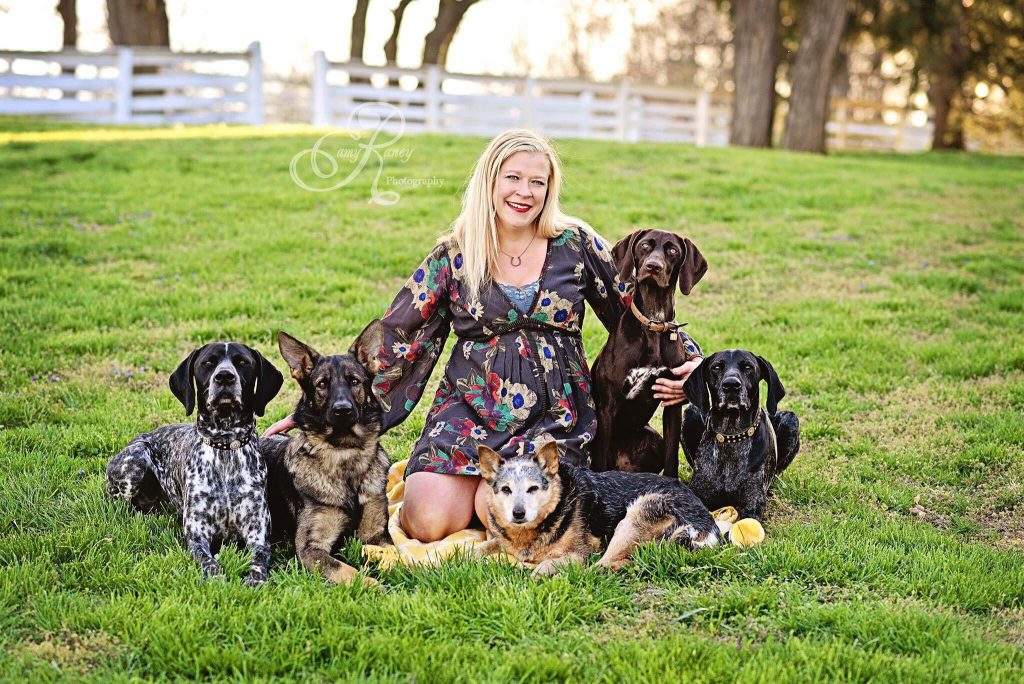 NAIA's Sara Chisnell on Legislative Trends Nationwide
National Animal Interest Alliance Legislative Director Sara Chisnell is seeing legislative trends develop across the country in several categories. More than just dogs, NAIA is leveraging a larger voice by bringing together groups across the animal kingdom.
Pet shop mandates
Pet shop sourcing mandates are cropping up in a number of states, Chisnell said. Laws were recently passed in California and Maryland which require pet shops to source the animals they sell only from shelters and rescues, cutting off supplies of commercially bred dogs.
"Puppy mill is a genius term coined by the animal rights groups," Chisnell said. "What was portrayed in past is not true today. No matter how you feel about it, it is a much more regulated source of dogs than any shelter or rescue. There are no regulations whatsoever of shelters and rescues, while there are many layers of regulation on commercial breeders."
For newer listeners, take a minute to check out PureDogTalk's interview on this topic from last year.
"Set aside how folks feel about commercial breeders and pet shops," Chisnell said, "when you cut off this supply, mandating only shelters/rescues supply to pet shops, it opens up those channels further. We have a huge problem with importation of unwanted dogs from other states and other countries. This is bringing in new diseases, Korean dog flu, zoonotic diseases, all kinds of crazy stuff. This is the main reason you should care. This will impact your own dogs."
Chisnell also noted an increase in behavior issues in rescue animals as a direct result of the "no kill" movement in which rescuers are trying to save all dogs, whether they should be in a home or not.
"Some of the people working in shelters/rescues are very well intentioned," Chisnell commented. "But many of them may not be properly equipped to evaluate the dogs. There are no repercussions for rescues. Purpose bred animals have consumer protection laws. These no longer come into play when it's shelter or rescue animals."
NAIA is working with the pet shop industry on preemptive laws, Chisnell noted. One particular eample, in Michigan, strengthens requirements for pet shops, while simultaneously preempting pet shop sourcing mandates.
Hot car bills
Feel good legislation, like providing immunity for individuals to break into a car to save an animal, have a multitude of unintended consequences that have not been thought through, according to Chisnell.
Animal Research Adoption Bills
These laws require research facilities to place animals in adoption, often through local animal shelters.
"These are programs that research facilities have had for years," Chisnell noted. "When they are forced to work with local animal shelters, it takes away oversight from people who know the animals."
For more information on the incredible work done within the research community working with animals, listen to Dr. Cindy Buckmaster's PureDogTalk interview.
On the plus side…
NAIA worked with the Illinois Purebred Dog Federation to pass a law requiring more oversight and reporting from shelter and rescues.
A proposal in New Mexico to charge a pet food fee to a fund state spay/neuter campaign was defeated through NAIA's efforts.
NAIA drafted law to require shelters in Virginia to disclose behavior history, particularly known bite history, prior to adoption of a dog.
In New Hampshire, grass roots advocacy supported by NAIA stopped anti-breeder legislation before it was passed.
For more information about the legislative work NAIA does, click the legislative action center and sign up for alerts at http://www.naiatrust.org/
Remember to stick around for Allison Foley's Tip of the Week from the Leading Edge Dog Show Academy on safely loading vehicles for travel with our dogs.
KNOWLEDGE IS POWER — FRANCIS BACON
When you become a patron of Pure Dog Talk you'll tap into an exclusive community of experts to help you and your dog be blue-ribbon best at whatever you do with your purebred dog! Your support helps keep the MP3's rolling at Pure Dog Talk!
As a supporter, you'll immediately gain access to the weekly Pure Pep Talk SMS, Pure Pep Talk private Facebook group, and priority emails. Patrons can choose to level up to the After Dark Zoom and a Patrons Digital Badge for their website— even a private counseling session with Laura on any topic.