301 — Ring Stewards: The Unsung Heroes of the Dog Show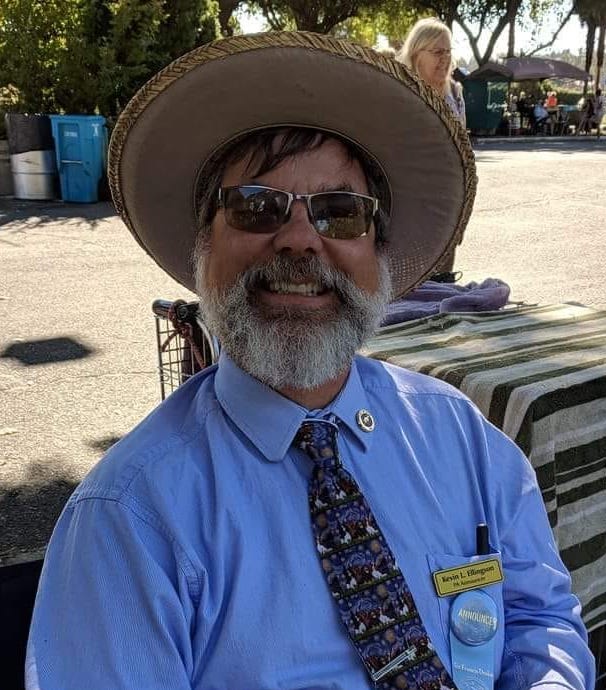 Ring Stewards: The Unsung Heroes of the Dog Show
Kevin Ellingson, member of the Professional Stewards Association of Northern California, started ring stewarding in 2006 as a way to learn more about the sport while his wife was showing Cavalier King Charles Spaniels .
Ellingson said a couple of the most important things he learned when he started stewarding were to "respect the judge's time and that judges are people too."
"Ring stewards are ambassadors to the dog show world," Ellingson said. "For new exhibitors, stewards may well be their first contact with the sport."
From the PSANC website:
"A good dog show steward makes the work of judging a dog show easier by relieving the judge of unnecessary details. By assembling classes promptly, one will be able to keep the judging on schedule and eliminate, to a large extent, delays between classes.
Main Professional Steward duties:
Hand out armbands and mark absentees
Confirm with the judge the procedures that s/he wish to see carried out
Assemble classes promptly and check to see that those entering the ring are wearing the correct armband
Keep an eye on the clock to make sure the judge is on time
Keep an accurately marked catalog noting placements, absentees and disqualifications
Prepare ribbon and trophy awards for each class
Keep the ring neat and clean, watching to make sure everything is running smoothly
Assist exhibitors (new, experienced, or professional) to make them comfortable and at ease; treat all exhibitors professionally and with courtesy and respect (be cautious to not be too familiar with exhibitors to ensure professionalism)
Contact show photographer, superintendent, or AKC Representative as needed
In general, it is your duty to make the experience efficient and pleasurable for everyone."
Learn more about this critical role at the dog shows. Ellingson provides a rundown of all the jobs the steward handles and why exhibitors should always be nice to the ring steward.
KNOWLEDGE IS POWER — FRANCIS BACON
When you become a patron of Pure Dog Talk you'll tap into an exclusive community of experts to help you and your dog be blue-ribbon best at whatever you do with your purebred dog! Your support helps keep the MP3's rolling at Pure Dog Talk!
As a supporter, you'll immediately gain access to the weekly Pure Pep Talk SMS, Pure Pep Talk private Facebook group, and priority emails. Patrons can choose to level up to the After Dark Zoom and a Patrons Digital Badge for their website— even a private counseling session with Laura on any topic.