Breeders Voice: Jere Marder, Lambluv Old English Sheepdogs | Pure Dog Talk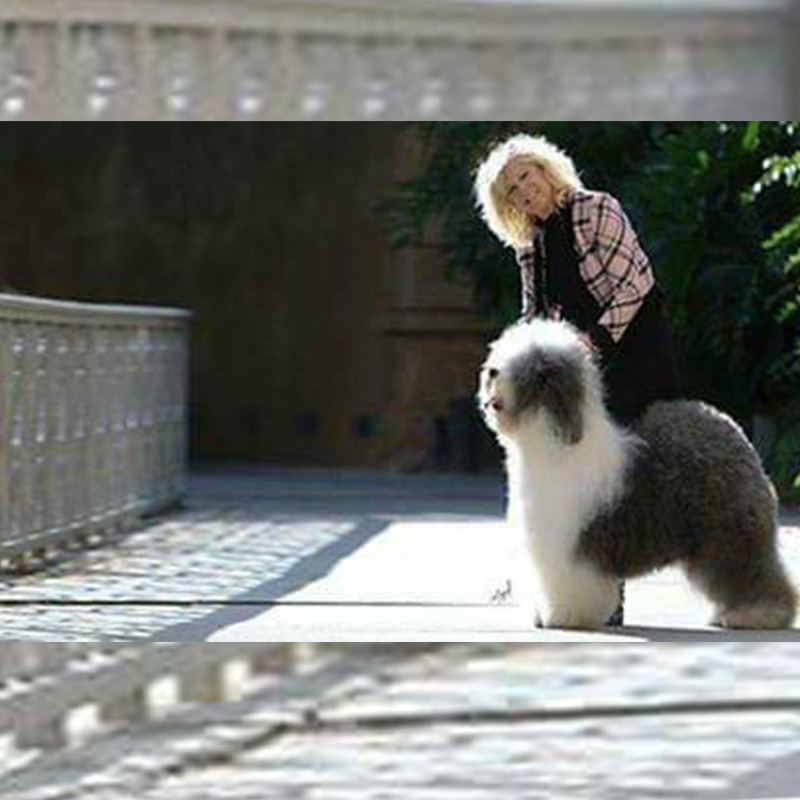 Jere Marder – Lambluv Old English Sheepdogs
Jere Marder's world renowned Lambluv Old English Sheepdogs are the result of a Christmas gift from her husband that has kept on giving for more than 40 years. For years she managed a successful breeding and show program from a condo near Chicago. But before that, she choreographed school musicals and taught at her own dance studio in the city. Lambluv dogs have reached #1 in both the Working group and since it was split in the Herding group. The first few were shown by local professional handler, Jack Funk, but since then, Jere has taken over the leash and her top specials are exclusively breeder-owner handled.
Dancing with Dogs
BV: Give us the 411. I remember reading a story years ago about you and your dogs in the city.
JM: I lived in a condominium. It was a big condo, with plenty of room for dogs. At one point, I had six and they thought I had four because they all looked alike. I walked them two at a time. They thought all I did was walk dogs all day. It was an adventure and we got a lot of exercise. It wasn't easy getting a breeding program started because I lived in the apartment. If I'd have a litter, I would sell my best girls to people I could work with. They'd have the litters and I'd be able to continue my lines with a number of people around the United States.
I think that's how people are going to have to think about doing things now because they're coming down so hard with rules and regulations in the government.
I was there for almost 40 years. Since then we moved to Valparaiso, Indiana on 5 acres. But it's not any cleaner in the country than in the city!
Now they get to run around and have a good time. I just open the door to let them out. I don't have a kennel. OES are not geared to kennels, in my opinion. They are very much people dogs and people oriented. They thrive on human companionship. Caj Haakansson taught me that if an OES doesn't have a good temperament they are not an OES. I've had boys and girls together. When they're in season, I just put them in different sections of house. I've never had any issues at all.
BV: But what got you started in OES?
JM: It was not my doing. My husband bought me a Sheepdog puppy as a Christmas present. It was a real surprise. Was never expecting anything like that. I had another dog at the time and I thought, "How will I ever be able to share my love with two dogs." She lived 7 years. I took her every where with me. Took her to my dance studio where I taught dance. We'd have a wonderful time. When she passed away after surgery I was devastated. We found a puppy from Bahlamb farms in Maryland. Caj Haakansson said this is a show dog I want you to show it. So there I was in my platform heels and disco dress running around the ring, clomp clomp clomp, not having a clue to what I was doing.
After that Jack Funk showed my first sheepdogs. I'd wear my stiletto heels and we'd be at fairgrounds and I'd be sinking three inches into the ground to groom my dog. He showed two bitches to their championships for me. Then I bought Bahlambs Beachboy. In '79-'80 he was the #1 working dog. Then I started showing myself.
BV: Talk to us about your background outside of dogs.
JM: After I graduated from college, I had a degree in physical ed and taught high school. My main focus was on dance and theater. I did a lot of musicals in high school. I would do all the Broadway musicals from back then. I would choreograph the musicals. A couple of my students wound up being TV stars.
Then when I stopped teaching at the high school, I opened up a dance studio. I had that for close to 10 years. When I started showing, I quit my Monday classes, and then I quite my Friday classes … as the years went on I ended up not teaching anymore and just going to dog shows. So that's sort of what happened to my dance career.
BV: I've always said the best handlers are dancing with their dogs
JM: Yes! My partner is my dog and unfortunately they don't always do the steps we practiced. They don't always follow my lead, they decide to create on their own.
BV: Your foundation was Bahlamb…
JM: Beach boy. And I had his son. The funny thing is, I always wanted to work through my bitches. Things would happen and I'd wind up working with their brothers or sons. I was in my early 30s when I started with the dogs. I felt I had to make up time. I never thought I'd be a breeder, that just evolved from the showing. I wanted to get a good bitch. Woody Nelson had a bitch doubled up on Beachboy. I thought if I could get that, that's like buying five years of breeding time. So I bought (Ch. Rholenwoods') Taylor Maid from Woody. She became my foundation. I got three puppies from her. In fact, I just used her son's 25 year old frozen semen about nine months ago. The two bitches from Taylor were (Ch. Lambluv's) Show Stopper and (Ch. Lambluv's Winning Maid) Easy. Showy won the group at the Garden. Both were #1 OES. I never got anything from either of them, but I did from the son.
BV: So you're essentially breeding on the tail male line…
JM: Yes. I got my best bitches down from Yoshi (Ch. Lambluv's Desert Dancer). He came down from Boy Oh Boy who was a Beachboy son. I had such high hopes with the bitches and it ended up coming through the boys.
BV: So you're also working with very classic line breeding.
JM: Line breeding, not inbreeding. I learned by watching others get themselves in a trouble by inbreeding and getting too tight. If I was going out, went out on phenotype not genotype. I wanted to be able to carry on the look that I thought represented the breed standard. And I always used the standard as my guideline.
It's interesting when you start talking to people, "oh, I prefer this or I prefer that"… we have a foundation for a reason. We aren't supposed to be changing it. What right does anybody have to change the foundation of a breed?
BV: So, describe the Old English Sheepdog. What is your mind picture of the breed, the hallmarks?
JM: Square, compact, thick, they should remind you of a bear. Nicely angled, nice neck, nice strong features. Pear shaped. Narrow at the point of the shoulder, broad across the ass…
They have a level back, with a rise over the loin. A *slight* rise over the loin, because they are short backed, short loin, with a lot of angulation. They have a long sweeping, second thigh with a low, let down hock. There is a roll over the loin. In order to incorporate the angulation and the long sweeping second thigh, we give a little rise over loin. It is also a muscular development, like the Borzoi. You see a dog with its' rear in the air, it could be that the angulation is straight.
BV: You have to feel through all the coat…
JM: You must feel. You can't look at it and say this is right or this is wrong. You must feel the dog and you have to know what you're feeling.
They have a coarse coat, any shade of grey and white. No specific color pattern.
They are not usually naturally bob tailed. The tail usually has got a white tip and we take them off within hours. After 40 years I came up with a bob tail. It was from a breeding when I bought a dog from Greece.
Caj used to say, "When you do a breeding, it either went back too far or not far enough." Can never get rid of our genes. We can only hope you get the good, not the bad.
BV: What do some of your most successful pedigrees look like?
JM: When you go out, it might not be exactly what you want, but you bring it back in. Unless you're trying to get rid of something, and then you don't necessarily want to bring it back in. The mistake too many people make, they need something, so they go out. And when they pick the puppy, they don't pick the one they did the breeding for. And then they're in the same position. I am a fanatic about front assemblies. I don't want to lose my fronts. You lose that you'll never get it back.
You can fix a rear right away or a head. I've got this girl I just started showing. Her front is absolutely exquisite. The pedigree is bringing in all of the dogs I've had. That dog I brought from Greece, her grandfather, had the front assembly and extension. It's part of the reason I got him, I needed new blood, but he had the front assembly. I'm a real stickler on those fronts. You can pretty much fix anything else.
BV: Did you hit dead ends?
JM: One thing, after 8-10 generations of OFA. I never had hip problems. I was really focused on not fudging and fooling myself. Always doing testing. After all those generations, I came up with bad hips. That was pretty devastating. Here you are, doing the right thing, and then look what happens.
BV: So, did you work around it?
JM: I work with percentages. Breeding is percentages. If you've got a 90 percent litter that's healthy and doesn't have a problem as opposed to a litter that has 10 percent healthy and 90 percent a problem, definitely go to the 90 percent healthy litter.
You don't want to double up on problem. So you certainly want a person to be honest so you can avoid that.
My big winner Yoshi had never produced CA (Cerebellar abiotrophy). One of his daughters was bred to another dog and produced CA. Since they finally had a DNA test, I used a frozen straw to DNA test Yoshi … he was a carrier. I did everyone I'd bred to, told everyone he was a carrier. None of my dogs (I tested) were carriers. All clear. But I was honest with people who bred to him. He had a lot of champions and they all knew.
BV: What are your future plans and goals?
JM: I have no idea! I've never had goals. I just kept going. Beachboy broke records, but it just evolved. I've devoted my whole life to it. We never know. I love the breed. I love the dogs. I never had children. The most rewarding is when people contact you and want another one. That's what's rewarding.
BV: What's your best encouragement to new folks?
JM: Go to a good breeder that can mentor and help you and can give you a good foundation to work from. Whether it's showing, breeding or just having a good pet. Go to a good breeder who is reputable and willing to help you.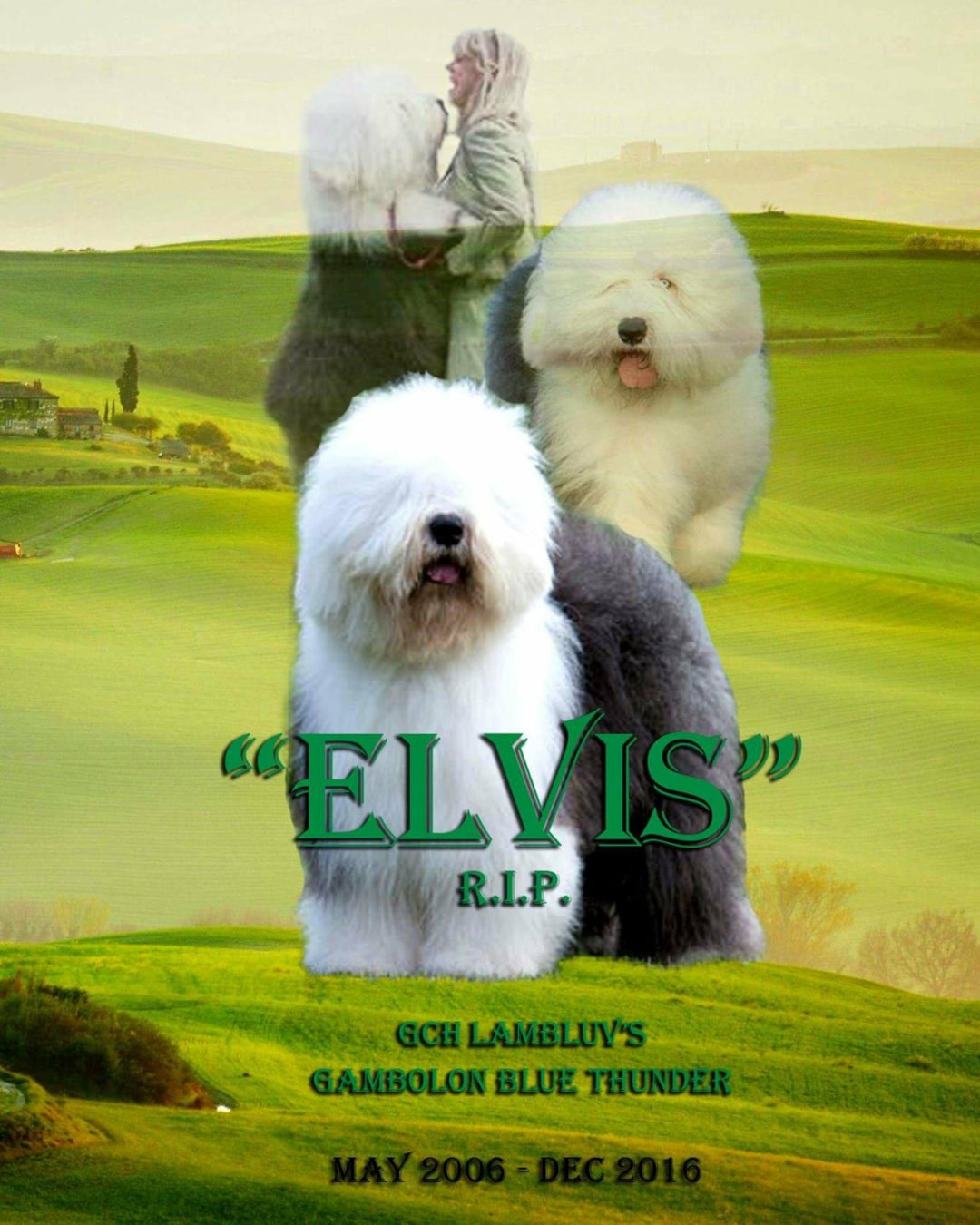 KNOWLEDGE IS POWER — FRANCIS BACON
When you become a patron of Pure Dog Talk you'll tap into an exclusive community of experts to help you and your dog be blue-ribbon best at whatever you do with your purebred dog! Your support helps keep the MP3's rolling at Pure Dog Talk!
As a supporter, you'll immediately gain access to the weekly Pure Pep Talk SMS, Pure Pep Talk private Facebook group, and priority emails. Patrons can choose to level up to the After Dark Zoom and a Patrons Digital Badge for their website— even a private counseling session with Laura on any topic.