65 – Purina Farms Event Center: Canine Competition Destination with Kaite Flamm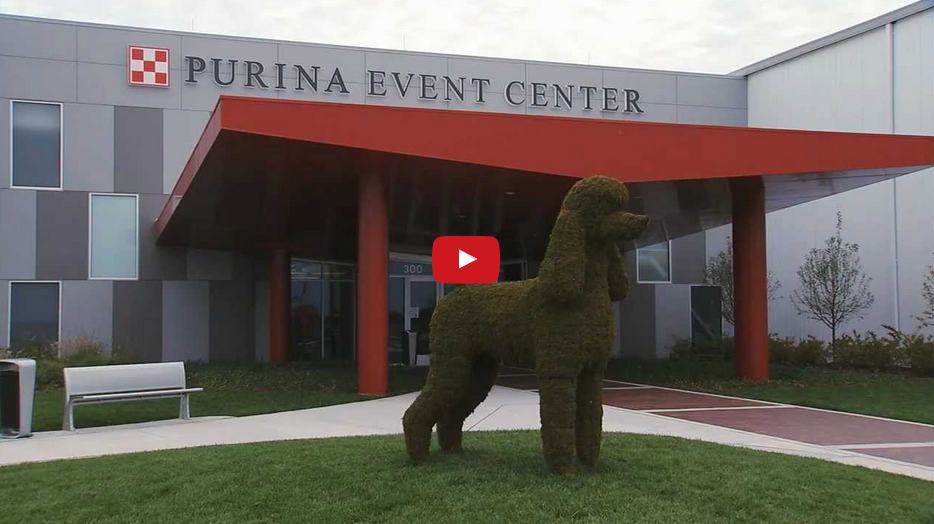 Purina Farms Event Center – Canine Competition Destination
Kaite Flamm – Senior Manager of Programming
Sixteen years in the making, the Purina Farms Event Center evolved from typical outdoor shows to the premiere canine competition destination.  Agility, Conformation, Dock Diving, Tracking, Barn Hunt… you name it and your club can do it at the Farm.  This multi-million dollar best in class center was built by dog people for dog people.  Over 30 Nationals including Poodle Club of American were hosted this year.
Built for the Dogs from the Ground Up
Distinguished in design, the Purina Events Center was built from the ground up with dog competitors in mind.
Flooring
Rubber padded floors help ease the full day's of standing and walking.
Light color selected to highlight dog coloring and visibility.
Electrical Heaven
Power reigns at Purina!  Special outlets and system to handler the "blower" demand… even for Poodle Club of America.
Lighting
Close to natural lighting in the show arena and the same lighting for grooming hall… so what you see on the grooming table is what you see in the ring.
RV Parking and Rent-a-Trailer
Full hookups for RV's that want to stay and enjoy the quiet nights on 346 acres of Purina Farms.  Don't have a trailer? No problem.
Trailers are delivered to the RV parking ready for you and your dogs.  Your temporary home awaits.
Future Recommendations?
What's in store for the future?  Possibilities range from more box truck parking to additional Event Centers on the West or East Coast.
Have a suggestion?  Let Kaite Flamm know your great idea?
Thanks to Purina Farms for building us an Amazing Facility.
KNOWLEDGE IS POWER — FRANCIS BACON
Pure Dog Talk is grateful to all of the mentors in our sport who support us with their knowledge, their kindness and their generosity. JOIN us today in providing access to this invaluable "watering hole" for anyone who is thirsty for knowledge. Your pledge of as little as $5/month helps guide the next generation of dog fanciers. Click the "Be My Patron on Podbean" button to join our "listener supported" team at Pure Dog Talk.