335 – Jaraluv Scottish Deerhounds: 7 Secrets to Success | Pure Dog Talk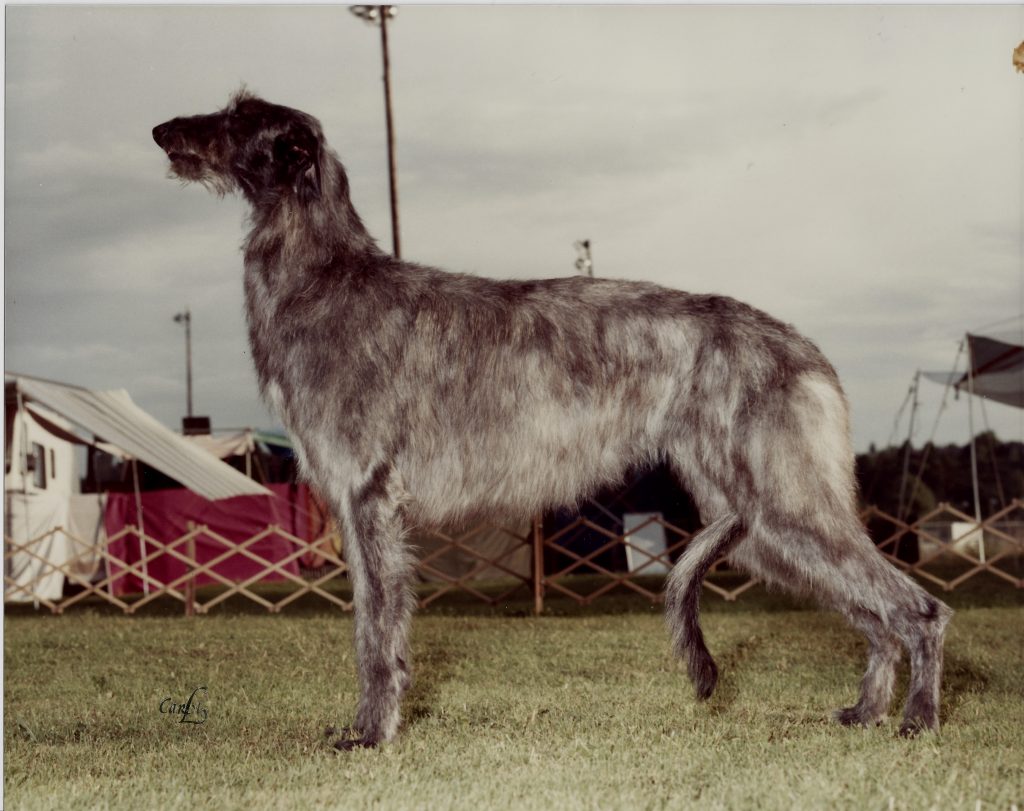 Jaraluv Scottish Deerhounds: 7 Secrets to Success
Ray and Jana Brinlee, Jaraluv Scottish Deerhounds, have a truly notable record. Breeding on a very limited basis since the early 1980s, they have produced a total of 94 dogs. Of which, 75 are champions of record and 11 are Best in Show Winners. A 12 percent ratio of BIS winners to puppies produced is remarkable in any breed, never mind an aloof, tousled sighthound.
The Brinlees are world-renowned for producing a very identifiable style of Deerhound. They were selected as AKC Hound Breeder of the year in 2016. In this part one of a two part interview, Ray and Jana share what developed very organically through their time in the breed, which they have distilled into seven "secrets to success" for any breeder.
Secrets to Success
Imprint
Experience, mentors
Foundation stock
Dedication and commitment
Breeding plan
Presentation
Sharpen the Saw
Imprint the image of perfection in your breed in your mind's eye. Be SURE that the vision you breed to is accurate to the standard!
Gain experience and seek mentors who will guide you, both in the breed and in other breeds. These folks can give you direction and encouragement.
Start with the best foundation stock you can get your hands on. Whatever your goals are, start with best and do the research to find complementary breedings.
Breeding dogs successfully requires dedication and commitment of time, money and effort. As Jana notes, nobody is getting rich doing this.
Every breeder needs a breeding plan. This is a point of distinction that is worth noting. Plan ahead. KNOW what you want to do and how you want to do it. Admittedly plans can change, but start with a plan and work the plan for the best chance of success. Outcross? Linebreeding? What's your plan?
Presentation is a major key to success. If you're breeding show dogs, they need to be in condition, in proper weight and trim and they need to be immaculately presented whether that is by an amateur or a professional, don't ask judges to "find the diamond in the rough."
Sharpen the Saw is a great "Rayism"… Ray describes this as a wrap up, as a continuing striving for success. Of knowing history – "you can't mow the lawn in the dark because you can't see where you've been."
Join us for Part 2 on Thursday of this valuable series.
Pure Dog Talk is sponsored by:


KNOWLEDGE IS POWER — FRANCIS BACON
Pure Dog Talk is grateful to all of the mentors in our sport who support us with their knowledge, their kindness and their generosity. JOIN us today in providing access to this invaluable "watering hole" for anyone who is thirsty for knowledge. Your pledge of as little as $5/month helps guide the next generation of dog fanciers. Click the "Be My Patron on Podbean" button to join our "listener supported" team at Pure Dog Talk.