116 – Wholistic Medicine with Dr. Jean Dodds – Part 2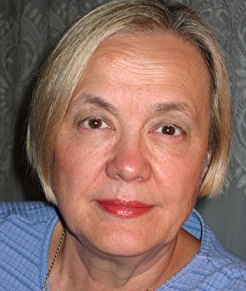 In Part 2 of Pure Dog Talk's Dr. Jean Dodds series, Jean discusses Wholistic Medicine, food as medicine, and how to test your dog for food sensitivities.
Wholistic Medicine – How traditional medicine works with conventional medicine
Dr. Dodds quotes Hippocrates:
Let food be thy medicine and medicine be thy food – Hippocrates
Food As Medicine
Food should be dense, have variety, be readily available and safe.
Every animal's genomic structure is unique.  Historically, dog's were carnivorous.  As dogs followed man, they ate scraps and cereal or grain was added to their diet. The dog genome changed from the original wolf genome.  But basically dogs are still carnivorous and require whole meats – bones, organ, tripe, flesh, and muscle.
Diet Preferences: In order
Raw is the first choice – either fresh, freeze dried, or frozen.
Homemade Balanced Diet – Grain and Gluten-free, no wheat, corn or soy.
Grain-free Premium Dry with Grain-free Premium canned food added.
Food Intolerances – Nutriscan Test
Dr. Jean Dodds created Nutriscan, to test for food intolerance and sensitivities for dogs and cats.  Based on unique results, appropriate diets can be recommended.
Food Sensitivities – How Do I Know?
Dr. Jean says that if your dog is itching, excessively biting or chewing on himself, or rubbing his face that food sensitivities should be tested.
Another sign is gas.  Listen to your dog's belly to hear if there is excessive gurgling.  We have all had upset stomach's so listen to your gut instinct.
Don't Miss Next Week!  Thyroid with Dr. Jean Dodds
Here is a teaser from Dr. Jean on her Dogwise Book – The Canine Thyroid Epidemic – Answers You Need for Your Dog.
Winner of the DWAA Maxwell Award for 2011, Best Care and Health Book and the Eukanuba Canine Health Award.
Problems with your dog? It may be his thyroid! If your dog is lethargic, losing his hair, gaining weight or suddenly becomes aggressive, perhaps the last thing you (or your vet!) would think about is his thyroid. Unfortunately, however, thyroid disorders can cause literally dozens of health and behavioral problems in dogs and frequently go undiagnosed or are misdiagnosed. And the real tragedy is that most thyroid problems are treatable with the right medical care and a well-informed owner can often minimize the chance of a thyroid disorder occurring in the first place.
Noted veterinarian Jean Dodds and co-author Diana Laverdure have done the dog owning public and their vets a great service by writingThe Canine Thyroid Epidemic. The book is written in such a way to inform both the average dog owner and animal health care professionals about the ways in which thyroid disorders occur, can be prevented and treated.
You will learn about:
• The role of the thyroid and why it is essential to a dog's health.
• How to identify the clinical signs and symptoms of thyroid disorders.
• The lab tests needed to identify thyroid problems and how to administer the proper medicines.
• How an increasingly toxic environment can impact your dog's health.
Another great book from Dogwise Publishing!

KNOWLEDGE IS POWER — FRANCIS BACON
Pure Dog Talk is grateful to all of the mentors in our sport who support us with their knowledge, their kindness and their generosity. JOIN us today in providing access to this invaluable "watering hole" for anyone who is thirsty for knowledge. Your pledge of as little as $5/month helps guide the next generation of dog fanciers. Click the "Be My Patron on Podbean" button to join our "listener supported" team at Pure Dog Talk.