120 – Canine Vaccinations with Dr. Jean Dodds – Part 4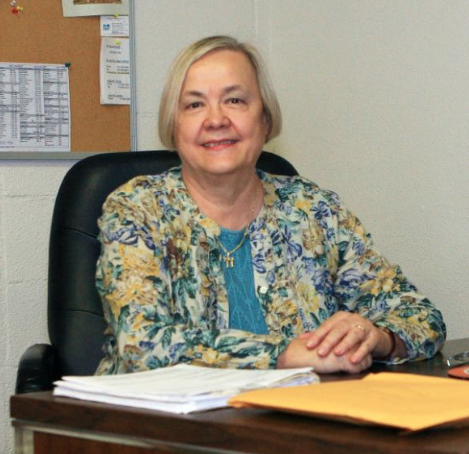 Dr. Jean Dodds – All About Canine Vaccinations
In Pure Dog Talk Episode #120, we talk with Dr. Jean Dodds about the canine vaccination controversy and her recommendations to consider for your dog.
Hemopet and Canine Vaccinations
Protocols, Q & A, and further information on canine vaccinations from Jean Dodds can be found at Hemopet.org.
Pure Dog Talk Series with Dr. Jean Dodds
Here are the other episodes with Dr. Jean Dodds:
Episode 118 – Thyroid Epidemic in Dogs
Episode 116 – Wholistic Medicine
Episode 114 – Saving Dogs Lives: Canine Blood Bank
Author of the Week – Myra Savant Harris
Myra Savant Harris has released a new DVD series based upon her successful seminars.  Thanks to Dogwise.com for giving us another great product.
MYRA SAVANT HARRIS' Canine Reproduction, Whelping, and Puppy Intensive Care Seminar:  Techniques for a Successful Breeding and Healthy Puppies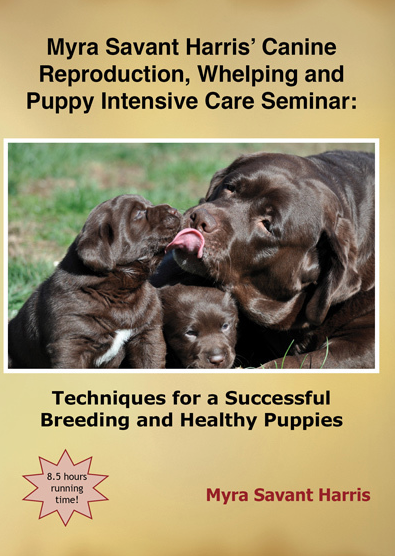 Attend Myra's Breeding Seminar Without Leaving Home!
Myra Savant Harris' breeding seminar that she has given to clubs and breeders throughout the country is finally available as a comprehensive 8 hour recorded seminar. Myra applies scientific approaches to every aspect of breeding, dispelling a number of popular myths along the way.
She explains how to:
•Set up the ideal conditions for your stud dog to thrive
•Calculate when ovulation occurs, and the ideal time to breed
•Determine when a C-Section really needs to happen
•Know what the 'green discharge' actually is
•Use the accordion technique and a delee to resuscitate puppies
•Enhance milk production, encouraging the puppies to latch to the breast, and when to tube feed or use formula
•Deal with common conditions such as mastitis, pyometra, eclampsia, and canine herpes
Along with great anecdotes and stories from Myra's own experiences and breeders who she has worked with.
Myra Savant Harris, R.N. is the author of four books including Puppy Intensive Care and Canine Reproduction and Whelping. Myra combines her life-long interest in animals with her professional experience as a labor delivery nurse to bring breeders priceless information on reproduction and whelping. The hundreds of seminars Myra has given throughout the country have given breeders the skills, knowledge, and confidence to have healthy and successful litters. She lives in Tacoma, Washington with her husband Doug Harris, and her dogs.
KNOWLEDGE IS POWER — FRANCIS BACON
When you become a patron of Pure Dog Talk you'll tap into an exclusive community of experts to help you and your dog be blue-ribbon best at whatever you do with your purebred dog! Your support helps keep the MP3's rolling at Pure Dog Talk!
As a supporter, you'll immediately gain access to the weekly Pure Pep Talk SMS, Pure Pep Talk private Facebook group, and priority emails. Patrons can choose to level up to the After Dark Zoom and a Patrons Digital Badge for their website— even a private counseling session with Laura on any topic.