133 – Story of How NBC Sports Got the National Dog Show|Jon Miller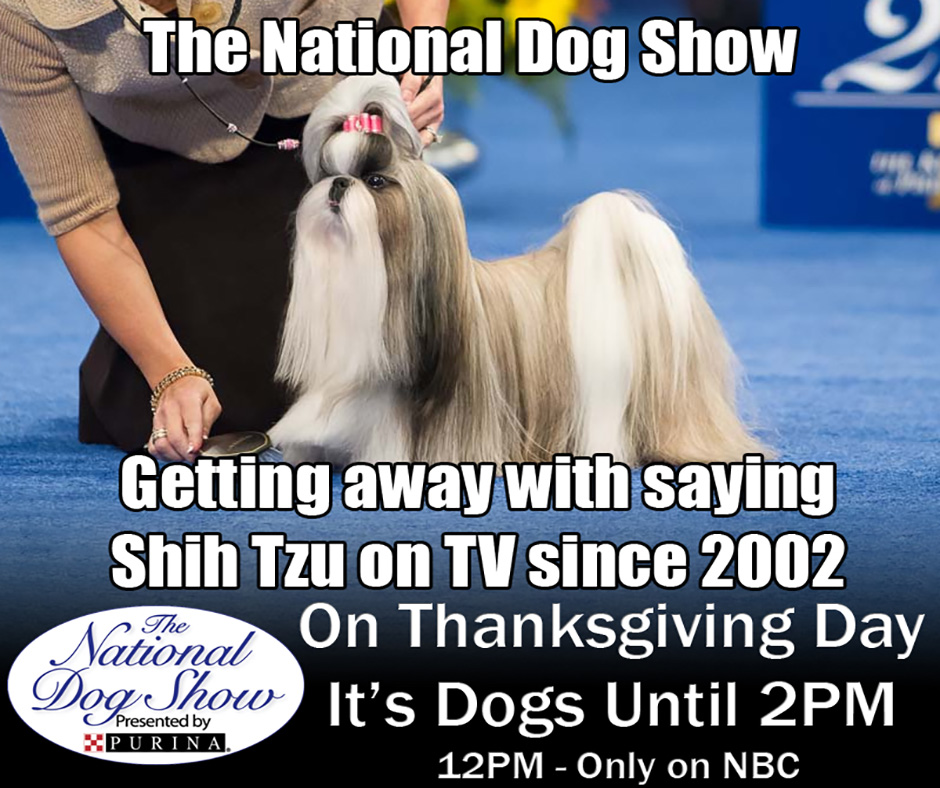 Today's interview with Jon Miller from NBC sports takes you inside the network team that brings the dogs to America on the National Dog Show Presented by Purina.
Pure Dog Talk goes Access Hollywood with NBC Sports Jon Miller
Jon Miller, president of programming at NBC sports is the mind behind what's been called one of the most perfect pieces of television programming ever.
Now in it's sixteenth year, the National Dog Show presented by Purina reaches 20 million viewers with a celebration of purebred dogs and all aspects of dogdom.
We have found people care about a lot of things passionately," Miller said. "They love their families. They love their cars. And they really love and care about their dogs. Dogs are part of their family. The dog show allows three generations of family to watch the dog show after the Macy's Thanksgiving Day parade and before the football game and dinner. It's become part of the culture.
How the Best in Show Movie Started the "Show"
According to Miller, the story of this cultural phenomena was born on a cold winter night in January 2002.  "My wife brought home movies to watch with friends. One of them was the classic, "Best in Show." We had six or eight people all watching it. After some of the folks left, we watched it again because it was so funny."
Thanksgiving Day on NBC – Before the National Dog Show
At the time, NBC didn't have Thanksgiving Day football. Miller said the broadcast powerhouse had been running "It's a Wonderful Life" after the Macy's parade. He called Wayne Ferguson, president of the Kennel Club of Philadelphia (the oldest dog show in the US) and asked if NBC could buy one of the days of the dog show. He called Michael Crawford at Purina and asked if he wanted to help sponsor a big dog show (since Pedigree sponsored Westminster Kennel Club).
And then Miller walked into his boss' office at NBC and said, "We have this idea to do a dog show…. The boss threw us out of the office."
Jon Miller Pitches Jeff  Zucker
Miller explained his idea further, pitching it as an NBC entertainment opportunity. Jeff Zucker, who now runs CNN, was then the head of NBC entertainment. Miller noted that Zucker wasn't impressed with the ratings coming in from "It's a Wonderful Life" and figured they'd give the dog show a shot. The very first year, the National Dog Show outperformed the previous year's programming by a huge margin.
"This event has been a great performer for our network," Miller said. "It's allowed us to invest back into the Kennel Club of Philadelphia and into purebred dogs."
Philadelphia Creates National Dog Show Month
Miller adds that the people of Philadelphia have embraced the event and even created National Dog Show Month in the city, including a charity dog walk and a number of other dog focused events. This has enabled the team to turn the support for purebred dogs into support for ALL dogs.
"We have 100s of different breeds at the National Dog Show," Miller said. "But everybody's favorite dog is their own dog."
NBC New to Dog Shows
Putting on a dog show was new territory for NBC, but Miller's team immediately set about "making ourselves smarter about this world. We surrounded ourselves with people who understand the business so we could do a good show and give back to the dog world."
Jon Miller and Local Kennel Clubs
Miller also had a great recommendation for local kennel clubs looking to create media connections about purebred dogs for their communities.
"Reach out to your local NBC affiliate," Miller suggested. "Every station has a community relations person. Find a way to tie in an event or story with the Kennel Club of Beverly Hills show (in March) or the National Dog Show."
From Laura Reeves of Pure Dog Talk
So, Pure Dog Talk listeners, tune in to the National Dog Show on Thursday! This is a HUGE (20 MILLION viewer) opportunity for purebred dogs to take center stage in a positive way in the public consciousness. Meanwhile, remember a nod of thanks to Christopher Guest and HIS comedic genius in creating Best in Show. You might even rent it to watch after dinner as a perfect end to the day.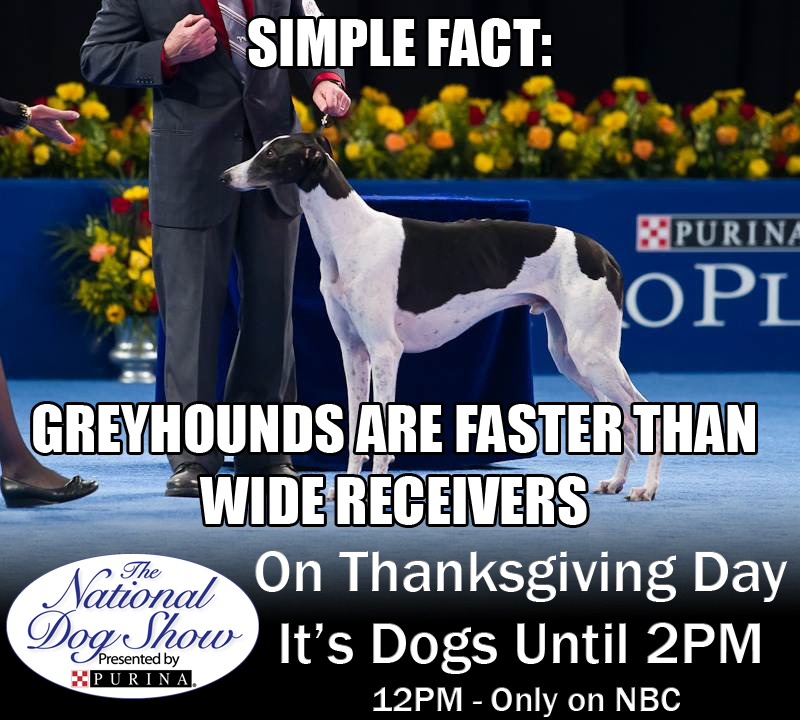 Dogs til 2
In recognition of NBC's support for purebred dogs, we here at Pure Dog Talk are jumping in with enthusiasm on their "Dogs til 2" Meme theme…. Post your best Football/Dogs meme to the Pure Dog Talk Facebook page and let's show these folks how WE support our purebred dog community.
Allison Foley's Tip of the Week – Scissoring
Meanwhile, don't miss Allison Foley's Tip of the Week to give YOU the leading edge at the dog show. This week Allison gives us Rule #1 for proper scissoring technique!
KNOWLEDGE IS POWER — FRANCIS BACON
When you become a patron of Pure Dog Talk you'll tap into an exclusive community of experts to help you and your dog be blue-ribbon best at whatever you do with your purebred dog! Your support helps keep the MP3's rolling at Pure Dog Talk!
As a supporter, you'll immediately gain access to the weekly Pure Pep Talk SMS, Pure Pep Talk private Facebook group, and priority emails. Patrons can choose to level up to the After Dark Zoom and a Patrons Digital Badge for their website— even a private counseling session with Laura on any topic.