254 – Purebred Dogs Get Their Own Super Hero Movie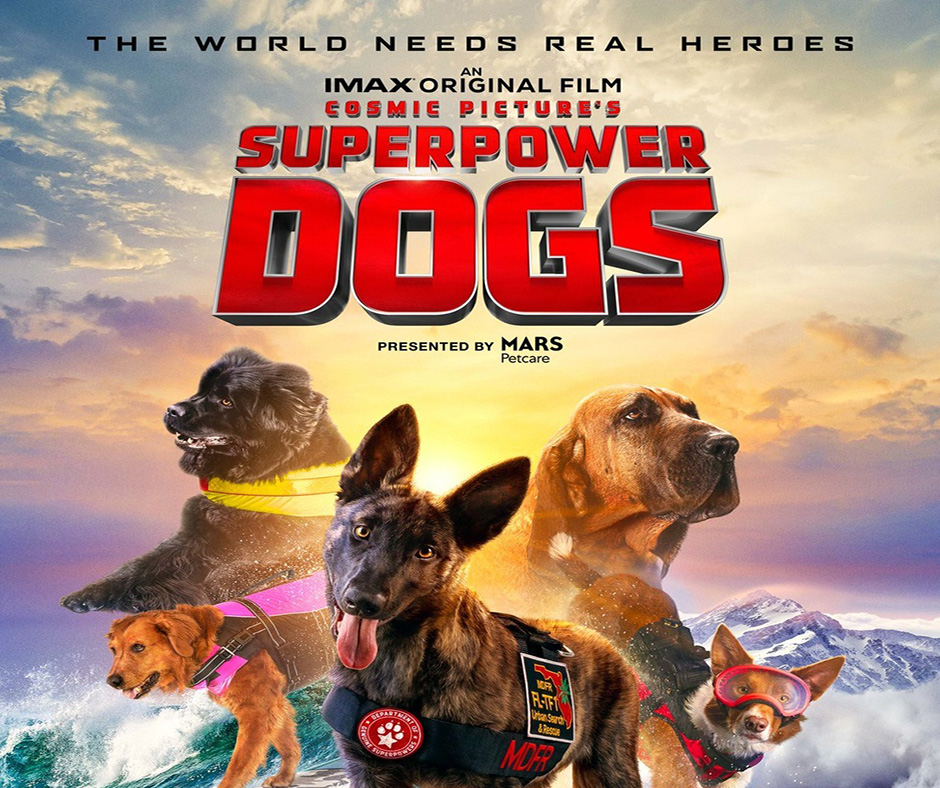 Purebred Dogs Get Their Own Super Hero Movie
Host Laura Reeves, live at the AKC National Championship brought to you by Royal Canin, visits with Daniel Ferguson, producer of the new superhero IMAX film — Super Power Dogs.
An exciting joint effort with corporate sponsors including Mars Pet Care and Wisdom Panel, Super Power Dogs is a story about the heroic achievements of dogs, Ferguson said.
"This movie is like the doggie avengers," Ferguson said. "If features five breeds with different, specific abilities."
Ferguson said he wanted sort of a "James Bond opening" to the movie. The opening scene of an avalanche shows Henry, the Border Collie, danging from a helicopter on the way to the rescue. Henry is actually the movie's narrator, Ferguson noted. "It's the voice of Dog."
An eclectic background in film gives Ferguson perspective and creativity for the project.
Ferguson has produced, written and directed films for National Geographic Studios, the National Wildlife Federation, History TV, Smithsonian Networks, France Television and Discovery Channel. His IMAX®/giant screen credits include Lost Worlds: Life in the Balance, Wired to Win: Surviving the Tour de France, Journey to Mecca and Jerusalem. His most recent film is the feature documentary, Last of the Elephant Men.
"You're talking about an IMAX film, the screen is multiple stories tall," Ferguson said. "The screen holds so much promise, you have to do it right. Getting the science right is important. There are so many stories to tell of dogs involved in helping people."
Halo, a Dutch Shepherd, handled by Fire Captain 'Cat' Labrada of Miami Dade County, Florida is the "star" of the movie. The film crew followed Halo and Cat for three years as they developed the bonds they'd need for the emergency work they do.
Joining Henry and Halo are, Reef, a Newfoundland lifeguard with the Italian coastguard; Ricochet, a Californian surf legend helping people with special needs; and, the Bloodhound brothers, Tipper & Tony, who are leading the fight to save endangered species in Africa.
Super Power Dogs is set to debut at IMAX theaters around the country this spring. Check local listings for more details.
KNOWLEDGE IS POWER — FRANCIS BACON
When you become a patron of Pure Dog Talk you'll tap into an exclusive community of experts to help you and your dog be blue-ribbon best at whatever you do with your purebred dog! Your support helps keep the MP3's rolling at Pure Dog Talk!
As a supporter, you'll immediately gain access to the weekly Pure Pep Talk SMS, Pure Pep Talk private Facebook group, and priority emails. Patrons can choose to level up to the After Dark Zoom and a Patrons Digital Badge for their website— even a private counseling session with Laura on any topic.