357 – Genetic Testing Helps You Swipe Right for Your Dog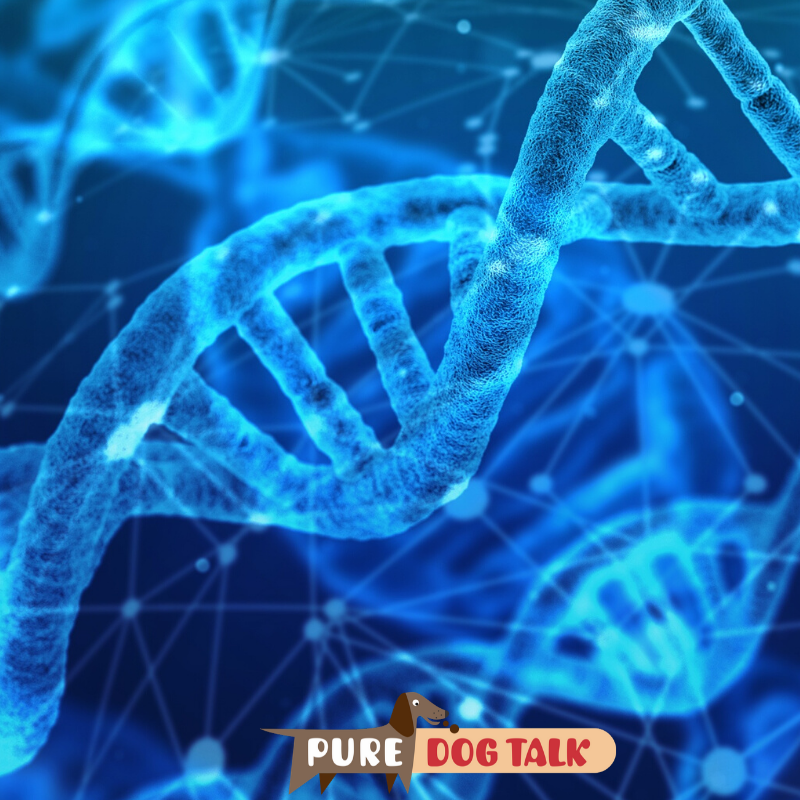 Genetic Testing Helps You Swipe Right for Your Dog
Today's dog breeders are getting a boost from the burgeoning field of genetic testing. Doberman Diversity Project co-founder Sophie Liu talks about her work using advanced tools to improve genetic health issues in Doberman Pinschers.
Liu was a vet student researching her next dog when she became aware of the multitude of health challenges facing Dobermans.
According to the DDP website:
​OUR MISSION is to reduce the incidence of heritable diseases in the Doberman by studying and addressing the depression in the overall genetic diversity of the Doberman breed and studying and researching widespread disease-associated mutations, through comprehensive genetic testing and analysis, development and sharing of evidence-based breeding findings, development of online breeder decision-making tools, and long-term tracking of results to measure the effectiveness of varied approaches to breeding — in terms of genetic health and longevity.
Combatting DCM
Liu said that a major focus of their research is geared toward reducing the incidence of Dilated Cardiomyopathy in the breed, which currently is plagued by the devastating disease, with nearly half of the breed being affected.
A great deal of DDP's research and studies are directed at developing a tool which establishes a genetic value for the risk of passing on DCM. Building on the work done by Guide Dogs for the Blind, DDP hopes to enable breeders to determine an "estimated breeding value" for DCM on a pedigree and genetic basis.
"This is a super powerful tool," Liu said. "This is how guide dogs have systematically improved their breeding program."
The two genes identified to date that are associated with DCM in Dobermans are autosomal dominant, Liu said. Because the disease shows up late in a dog's life, it can be hard to stay ahead of, she noted.
Genetic testing offered through Embark at cost enables DDP to track genetic data. Study participants also update all clinical health data for the research project.
Need more dogs tested
Liu said that in just about two years DDP has tested more than 2,500 dogs, but they need many more.
"We need more dogs tested. Affected and unaffected dogs. We need raw data and clinical updates and medical records," Liu said. The guide dog programs' success relies on having the advantage of huge breeding colonies that are all tested in house, she added.
DDP's relationship with Embark enables breeders to find the right balance between the inbreeding percentages needed to fix type and maintain health. Embark's breeder tool enables people to make that decision for themselves, Liu noted, "just like Tinder for your Doberman."
"We're finding out that the genetic bottlenecks are worse than we thought," Liu noted. "Over 99% of Dobermans share a single paternal haplotype, in other words, one stud dog is behind nearly every Doberman tested."
The research is also turning up valuable information about the heritability of various traits – in other words, how much variation of the trait is genetic. For example, studies indicate 40 percent of fear behavior is genetic. For more on the topic of how genetics impact fear behavior, listen to Pure Dog Talk Episode 221.
"People go to breeders for consistency," Liu said. "The better we get at it, the better it is for everyone."
KNOWLEDGE IS POWER — FRANCIS BACON
When you become a patron of Pure Dog Talk you'll tap into an exclusive community of experts to help you and your dog be blue-ribbon best at whatever you do with your purebred dog! Your support helps keep the MP3's rolling at Pure Dog Talk!
As a supporter, you'll immediately gain access to the weekly Pure Pep Talk SMS, Pure Pep Talk private Facebook group, and priority emails. Patrons can choose to level up to the After Dark Zoom and a Patrons Digital Badge for their website— even a private counseling session with Laura on any topic.