489 – Lorraine Bisso on the Irish Setter: "most beautiful of all dogs"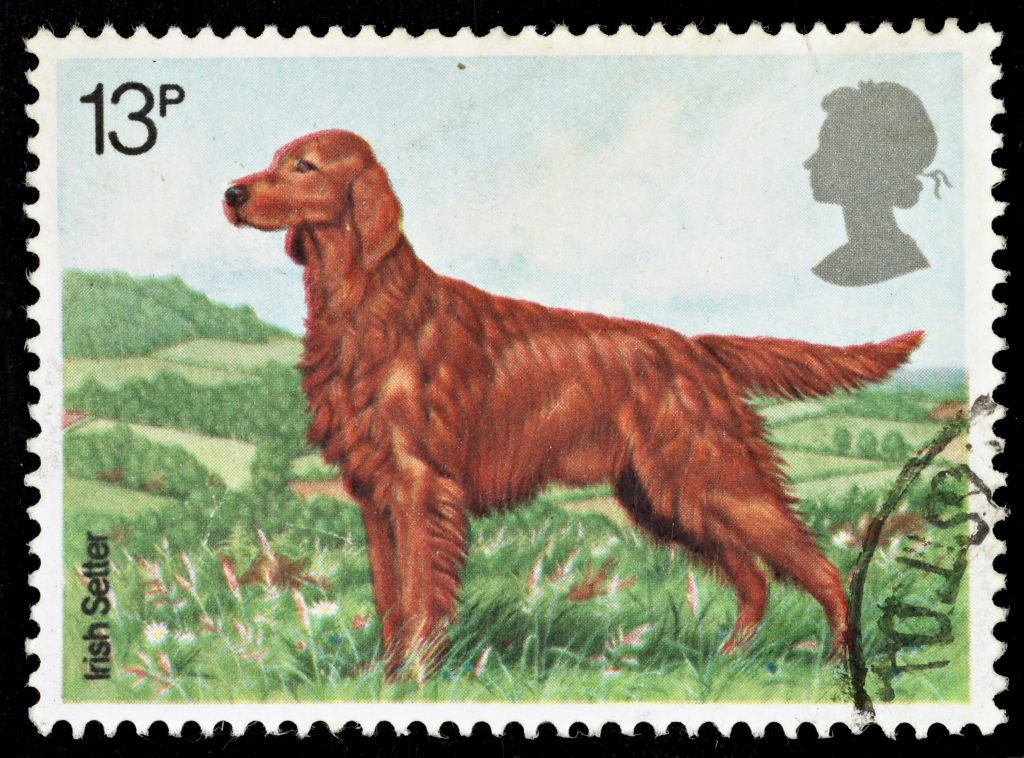 Lorraine Bisso on the Irish Setter: "most beautiful of all dogs"
AKC judge and Irish Setter breeder Lorraine Bisso shares her passion for the breed with host Laura Reeves.
"The standard tells you that it's termed by artists, the most beautiful of all dogs," Bisso said. "I tell people when I do judge's education, when the dog walks in the ring, if your heart doesn't skip a beat by the beautiful color, the symmetry, the silhouette, before you even get to know the dog, then something is missing. In this beautiful, drop-dead gorgeous dog beats a soul not to be matched. He would give his life for you. He also cheats at cards."
Bisso has been involved with Irish Setters for more than 50 years and brings us a little myth busting.
"They are smart," Bisso said. "That's something that's very misunderstood in this breed. They earned a reputation at one point for not being smart… they are very  creative and often the problem is that they are one step ahead of their owners.
"Irish setters do not like to do things over and over and over again. They will go from point A to point B quite willingly several times. Then they will decide to take the scenic route. When they get to point B, they're really mystified as to why you are upset. They got there, they just took the scenic route. It's a charming part of the breed.
"The standard describes a hunting dog. When you judge them, you should keep in mind that singular point. They are the most beautiful of all dogs and they are bred to hunt. Everything in the standard relates to those twin elements of type, shall we say. They have to be beautiful, but they also must be the active gundog that the standard talks about. That's the reason for the feet, the tail set, the proportions. the bite, the head, the eye. Everything in that standard is about a working gun dog and as you judge the breed, you should keep that in mind.
"Irish Setters are a single coated breed. Their coat is designed to have things come out if you brush them. Again, our standard calls for a "pleasing fringe of hair." It does not call for a foot of hair, it calls for pleasing fringe. While we all love the beautiful show coats, don't get me wrong on this, I'm a sucker for the full on press, all you really need is the pleasing fringe. So again I tell judges, do not walk past a dog because you don't think that he has quote enough hair. If it's good hair and it's the right quality and it's the right color then you're good to go."
Tune in next week for more from Lorraine Bisso and hear all about the history and excitement at this year's Morris and Essex dog show.
KNOWLEDGE IS POWER — FRANCIS BACON
Pure Dog Talk is grateful to all of the mentors in our sport who support us with their knowledge, their kindness and their generosity. JOIN us today in providing access to this invaluable "watering hole" for anyone who is thirsty for knowledge. Your pledge of as little as $5/month helps guide the next generation of dog fanciers. Click the "Be My Patron on Podbean" button to join our "listener supported" team at Pure Dog Talk.