568 – AKC's New Genetic Testing Program to Offer Expanded Insights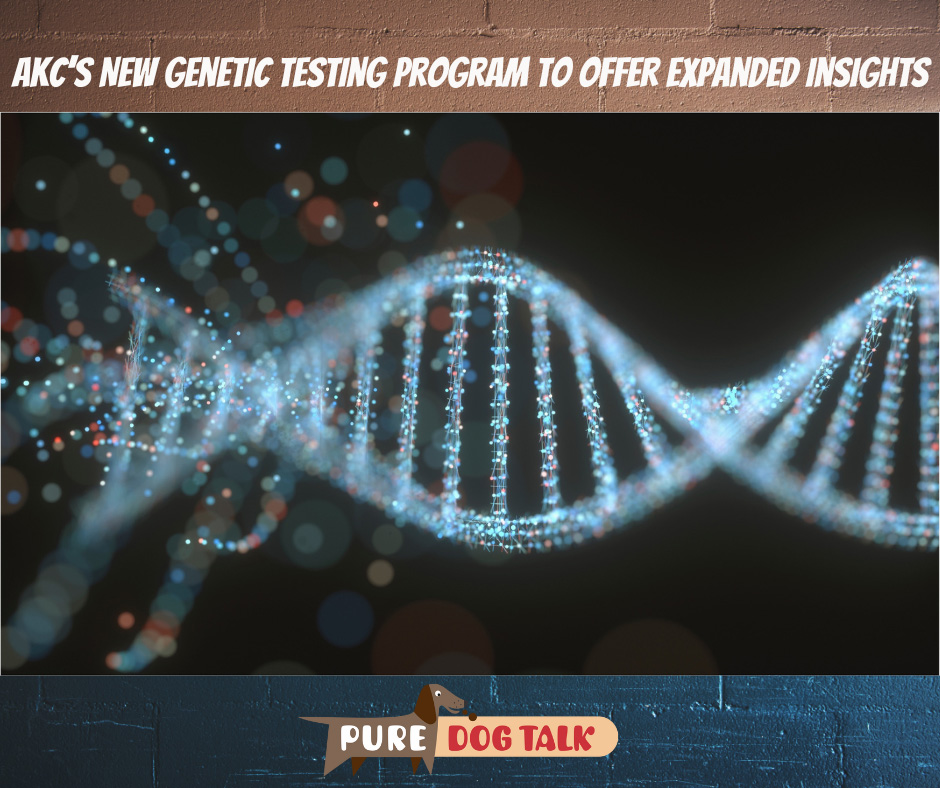 AKC's New Genetic Testing Program to Offer Expanded Insights
Dr. Claire Wiley, Executive Director of the AKC DNA Program, joins host Laura Reeves with breaking news about the expansion of their testing capabilities.
AKC's DNA program will soon include the option to identify traits and genetic diseases, in addition to simple parentage, Wiley announced.
"For the past 25 years, the AKC DNA program has really focused on protecting the registry," Wiley noted. "And they did that using unique identification, kind of like fingerprints and also using those fingerprints to verify parentage. It had more of a regulatory role to it.
"A couple years ago, the AKC developed an ad hoc genetics committee. They listened to the breeders (who) were really interested in having more from the DNA program. And that's kind of why I got hired, because we've listened to the feedback and are trying to bring things into the future to really serve our most important constituents, the breeder."
Wiley, a second-generation Portugese Water Dog breeder, is a board certified veterinary specialist in Small Animal Internal Medicine. Her passion for genetic health testing started early in life after losing two PWD puppies to juvenile dilated cardiomyopathy. She later worked on the breakthrough studies to identify the genetic marker for protein losing nephropathy in Soft Coated Wheaten Terriers.
"I'm a breeder. I lived through it from the very beginning and now I'm back here to help bring the DNA program into the future," Wiley said. "At AKC, we try to focus on all dog owners, but it all starts with the breeders who are producing the healthy dogs for all dog owners.
"The fundamental process will essentially be the same where you use a cheek swab to collect DNA and you go online to activate it. When you first go in to buy the swabs, there will be two products. The original parentage product will be called the AKC Original DNA profile and then the one that includes health tests and traits will be called the AKC Signature DNA profile.
"So when you're actually on what we call our shop page where you're buying the swabs, you have an option of choosing either just the Original profile, which is the $50 kit that provides parentage, or you can choose the option that still includes that $50 original profile, but also has health and traits available.
"We're really hoping to launch this by mid 2023 at the latest, hopefully April. A lot of these companies say there are over 200 markers that they're testing for, but if you actually talk to breeders, they're probably focused on 2, 3, maybe 0 for that specific breed. So, we are taking the experts, you know, the Breeders, and having them tell us what we should be including as important markers for them.
"The parent clubs have what we call parent club health statement letters where they actually say this is what we are concerned about as a breed and as a group, and so we're using those letters to determine which testing is the most important for that breed."
Listen to the full episode for more from Dr. Wiley.
KNOWLEDGE IS POWER — FRANCIS BACON
When you become a patron of Pure Dog Talk you'll tap into an exclusive community of experts to help you and your dog be blue-ribbon best at whatever you do with your purebred dog! Your support helps keep the MP3's rolling at Pure Dog Talk!
As a supporter, you'll immediately gain access to the weekly Pure Pep Talk SMS, Pure Pep Talk private Facebook group, and priority emails. Patrons can choose to level up to the After Dark Zoom and a Patrons Digital Badge for their website— even a private counseling session with Laura on any topic.