600 – Mentors, Mentees and All the Love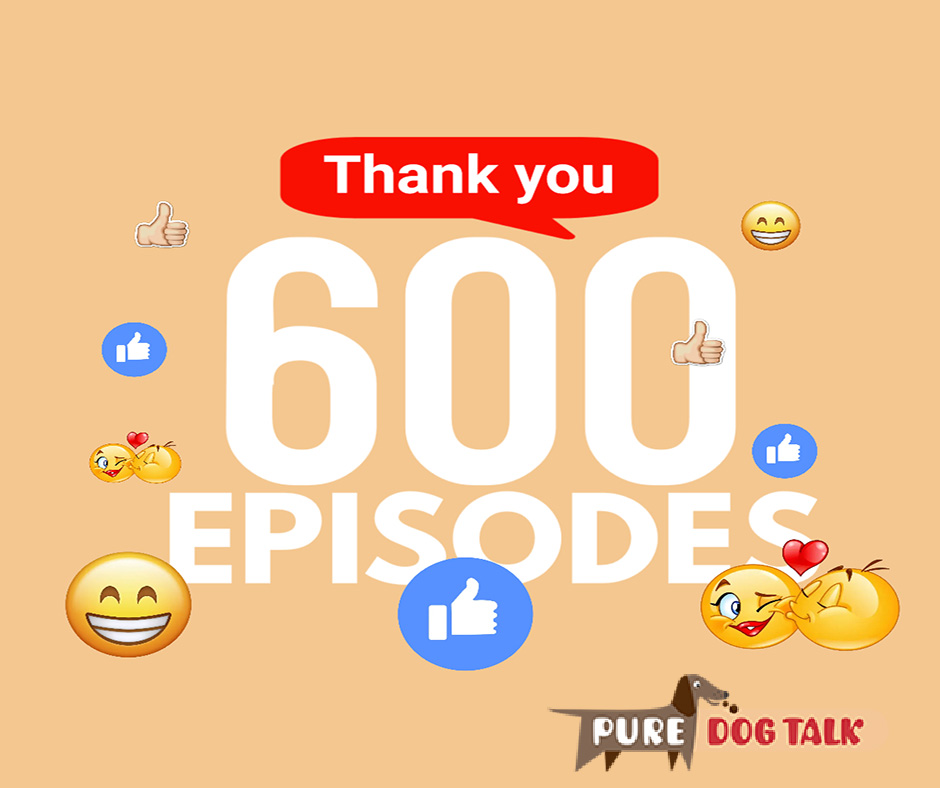 Mentors, Mentees and All the Love
Welcome to Pure Dog Talk. I am your host Laura Reeves, and today is episode 600. Like holy podcast palooza Batman. There has been an awful lot of water under the bridge since November of 2016. If you haven't, you should make a point to watch the Live@Five episode with Mary Albee from this month, where we talk about the creation of pure Dog talk. Everything from what to name it to her dragging me kicking and screaming into the role as host. It's pretty epic conversation.
And for everybody who's listening, just know that you can go to the website puredogtalk.com and the blog post will have links to a bunch of these things that I'm talking about today. I have lots of thoughts, but instead of droning on about  how impactful this podcast actually is, which I know you know because I hear from you all on the daily, I want to dig into a topic that is front of mind for every single one of our listeners.
Not a day goes by in one of the, I don't know, 9 million groups on dog book or in our own patrons group or somewhere. That there isn't commentary about mentors and mentees and the relationships they're in. I even touched on this in a conversation with Vicki Ronchette on her show Dog Prep School Facebook Live a few weeks back.
The fact is, for me, the most moving and powerful moments of the last seven years have been when random strangers tell me that pure dog talk and the work that we do here has served as their mentors. That pure dog talk, me as the host and all of our amazing guests – shout out to every single one of y'all – that we're the reasons that they're breeding dogs or showing dogs or participating in a club. And that veterinary voice episodes with Marty Greer of literally saved their dog's life. That I, that I was their virtual mentor from afar, in a tiny, tinny voice over their smartphone.
So I wanted to dive into the concept of mentorship more in this epic moment of episode 600. This day represents a truly mind-bending amount of time and energy. Learning, growing, succeeding, failing. And I guess I'd like to use that as an avatar for really a larger conversation. Growing up this podcast, this community, this ever blossoming dialogue is in many ways analogous to the effort involved as both mentor and mentee in any relationship.
And as it turns out, the ability and willingness to share knowledge and accept the sharing of knowledge in a mentoring type relationship is not actually hardwired into the human brain. So I went searching for, you guessed it, some more insight and some more knowledge.
KNOWLEDGE IS POWER — FRANCIS BACON
When you become a patron of Pure Dog Talk you'll tap into an exclusive community of experts to help you and your dog be blue-ribbon best at whatever you do with your purebred dog! Your support helps keep the MP3's rolling at Pure Dog Talk!
As a supporter, you'll immediately gain access to the weekly Pure Pep Talk SMS, Pure Pep Talk private Facebook group, and priority emails. Patrons can choose to level up to the After Dark Zoom and a Patrons Digital Badge for their website— even a private counseling session with Laura on any topic.