236 – CHF Research Examines Neurological Diseases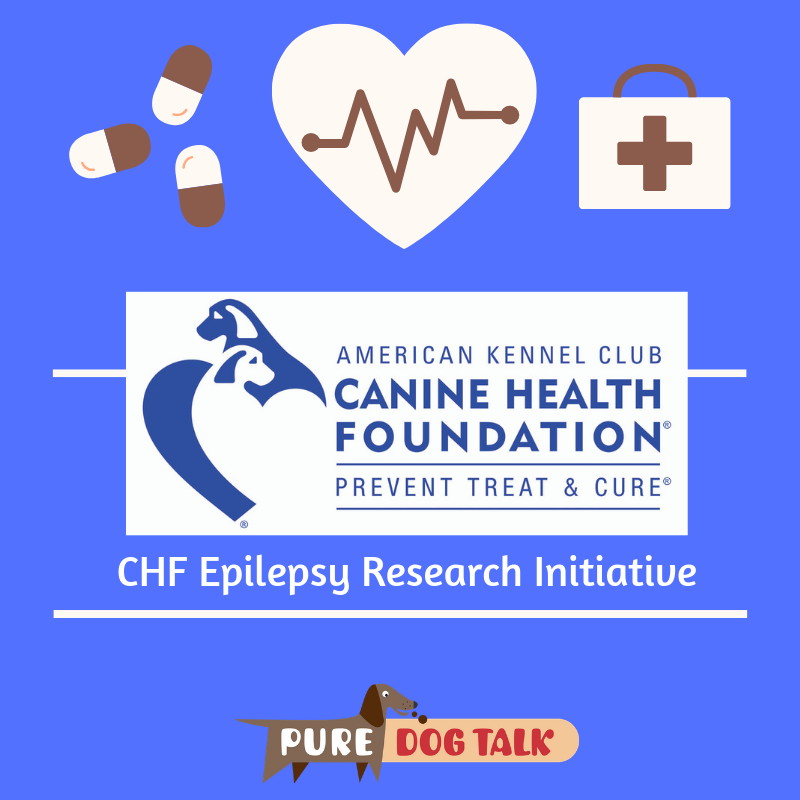 Epilepsy is the number one neurological problem in dogs
Dr. Diane Brown and the Canine Health Foundation are doing battle with neurological disease, specifically epilepsy, in an effort to improve the lives all dogs, and their people.
"Epilepsy is a complex disease," Brown said. "It presents in different ways. It is present in all dogs, mixed breed and purebred, and in people."
Epilepsy is a catch all term applying to different breeds, different ages, different causes of seizures. "Idiopathic epilepsy" in layman's terms means, "we don't know why your dog is having seizures, but we're calling it epilepsy."
Brown notes that seizures can be caused by clearly genetic cases, toxicity, structural defects, inflammatory diseases, brain tumors and other underlying issues. Even more terrifying, up to one-third of epilepsy cases are noted to be resistant to current medication
"We really wanted to make a concerted, multi-year effort trying to address epilepsy in dogs," Brown said. She added that the research effort is focused on two broad areas: genetics and developing new therapies for the disease.
Break throughs and new studies
A CHF funded grant has already identified a new dosing option for dogs with seizures causing an emergency situation.
"It's been 20 years since a new drug was identified that can be used in an emergency situation," Brown said.
Alternatives to standard therapies are also being studied. Brown highlighted a study into the effects of treatment with CBD oil in a large clinical trial with rigorous scientific standards. The research is the first of its kind in the country, and CHF was the first to invest in this exciting effort.
As other studies investigate gene identification, the most recent breakthrough was identifying a form of epilepsy in juvenile Rhodesian Ridgebacks that is directly related to pediatric epilepsy in humans.
While the goal is to develop a DNA test for epilepsy, Brown notes that genetics are complicated and it's rarely as simple as identifying one gene to breed out of a population.
An even more fascinating study is examining the role of the intestinal tract, the so-called gut-brain axis, that may have influence on neurological health
"We are for the health of ALL dogs. It can create a false impression that purebred dogs are less healthy, but the reality is, they are the ones who contributed to the funding to solve the problem," Brown said.
CHF Epilepsy Research Initiative, includes grants, research publications, webinars, other resources
Epilepsy white paper:
http://www.akcchf.org/canine-health/top-health-concerns/epilepsy/understanding-canine-epilepsy.html
CHF-funded research study on CBD for drug-resistant epilepsy in dogs
http://www.akcchf.org/research/research-portfolio/2323.html
Webinar with veterinary neurologist, Dr. Karen Munana:
https://www.vetvine.com/article/376/akcchf-update-on-canine-epilepsy
CHF press release
http://www.akcchf.org/news-events/news/clinical-trial-to-study.html
AKC article
https://www.akc.org/expert-advice/health/alternative-medicine/cbd-oil-for-dog-seizures/
Pure Dog Talk's interview with Liz Hansen on epilepsy research.
KNOWLEDGE IS POWER — FRANCIS BACON
When you become a patron of Pure Dog Talk you'll tap into an exclusive community of experts to help you and your dog be blue-ribbon best at whatever you do with your purebred dog! Your support helps keep the MP3's rolling at Pure Dog Talk!
As a supporter, you'll immediately gain access to the weekly Pure Pep Talk SMS, Pure Pep Talk private Facebook group, and priority emails. Patrons can choose to level up to the After Dark Zoom and a Patrons Digital Badge for their website— even a private counseling session with Laura on any topic.