290 — Commentary: Fun Matches and Rethinking Rankings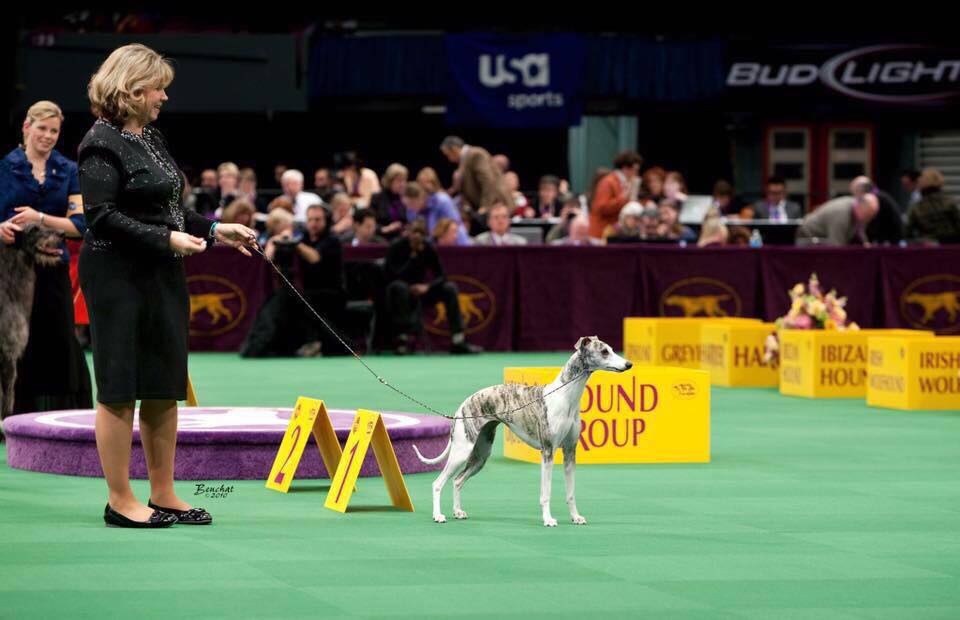 Commentary: Fun Matches and Rethinking Rankings
Host Laura Reeves sat down with Lori Wilson-Paust to talk about fun matches, the need for "picnics in the park" that build the sport from the ground up and rethinking the "rankings rat race."
For more thoughts on the topic, following is a reprint of an article Laura wrote for the online magazine Best in Show Daily a few years ago. Sadly just as applicable today…
As the Wheels Turn
by Laura Reeves, PHA
Rankings Remix
The latest statistics, for the first half of 2015, hit the airwaves today. Everyone from junior handlers to owner handlers to the top dog in the country of any breed is ranked in every possible format.
While I acknowledge the appeal, and certainly am not immune to bragging on the success of the dogs I show, I wonder, along with almost everyone I know, if this system is not a huge part of the problem we are all complaining about in modern AKC Conformation dog shows.
Simultaneously, I received an unexpected gifty from AKC in the form of a Grand Champion certificate for a dog I own. I am terrible about counting GCH points and frankly tell every one of my clients to count themselves or simply wait until the certificate shows up.
At this point in my life, I have a giant file full of certificates I never even look at. So what was special about this one? First, I wasn't expecting it, even remotely. Second, the dog was shown a *total* of 16 shows (days, not weekends) since finishing his championship in January. He was shown three weekends to earn his championship, all at specialties or supported entries. He also earned a group placement at a large show in January and is still ranked, from that one day, #11 in all-breed competition.
This story isn't about bragging, but rather about percentages. This dog was shown eight weekends out of 56 (May 2014 – June 2015). As this is a breed and group well outside my norm, in many cases he was entered under judges I had never even heard of, never mind shown to previously. Of the 28 entries, he won points toward his Championship or Grand Championship roughly 50 percent of the time.
Which begs the question — if a dog wins 50 percent of 30 shows, should it be ranked higher than a dog with 20 or 30 wins which was entered in 100 shows (ie only 20 or 30 percent winning average).
This also applies to the concept of stud dog/brood bitch success. For example: Brood Bitch A (an actual case) was successfully bred once. She produced, out of 12 live puppies, a BIS/BISS/DC/AFC/JH/CD (a breed first), a Ch/MH/RN/TD/MX/MXJ, a BISS/CH/group placer and a CH/regional specialty WD/BOW. This bitch, in her breed club, is not eligible for a Register of Merit award as there were not seven titled get, even though the allotted point total is more than sufficient. Brood Bitch B (fictional), who would theoretically qualify for the ROM, is bred four times, makes 32 live puppies, of which six become champions (perhaps by beating four or more of their littermates), three with a Junior Hunter, one with a Companion Dog and one Novice Agility titled dog. So, seven titled get out of 32 live puppies is a 22 percent "success" rate, versus four out of 12 which is 33 percent.
While perhaps a bit belabored, you begin to see the point. Statistics are great fun. Who doesn't want to be #1? Are they particularly useful in identifying the "best" or most successful dogs being shown or bred? Maybe not so much.
As with anything else, take your month-end stats reports with a grain of salt. Better yet, perhaps AKC or even one of the dog sport mags could invest in the computer programming skills required to create a "percentage-shown" ranking system, which addresses so many of the issues in today's fancy. All it takes is registration numbers and a good algorithm. The basic information necessary is already utilized in the existing rankings.
In such a system, successful owner-handlers with a really great dog who can only make it to a couple shows a month could well rank higher than dogs campaigned week in and week out who win less consistently. This at least attempts to provide for the long sought level playing field in the rankings race (which, sadly, is never going away). This novel concept could lead to increased satisfaction and overall improved entry numbers and fancier retention that does nothing but benefit the sport as a whole.
Living the dream out here on the left coast, to be sure, but still, something for the "powers that be" to ponder.
As always, this is JMHO.
KNOWLEDGE IS POWER — FRANCIS BACON
When you become a patron of Pure Dog Talk you'll tap into an exclusive community of experts to help you and your dog be blue-ribbon best at whatever you do with your purebred dog! Your support helps keep the MP3's rolling at Pure Dog Talk!
As a supporter, you'll immediately gain access to the weekly Pure Pep Talk SMS, Pure Pep Talk private Facebook group, and priority emails. Patrons can choose to level up to the After Dark Zoom and a Patrons Digital Badge for their website— even a private counseling session with Laura on any topic.