187 – Reznik Pt. 2: Ad Design Success, Reading & Dreaming | Pure Dog Talk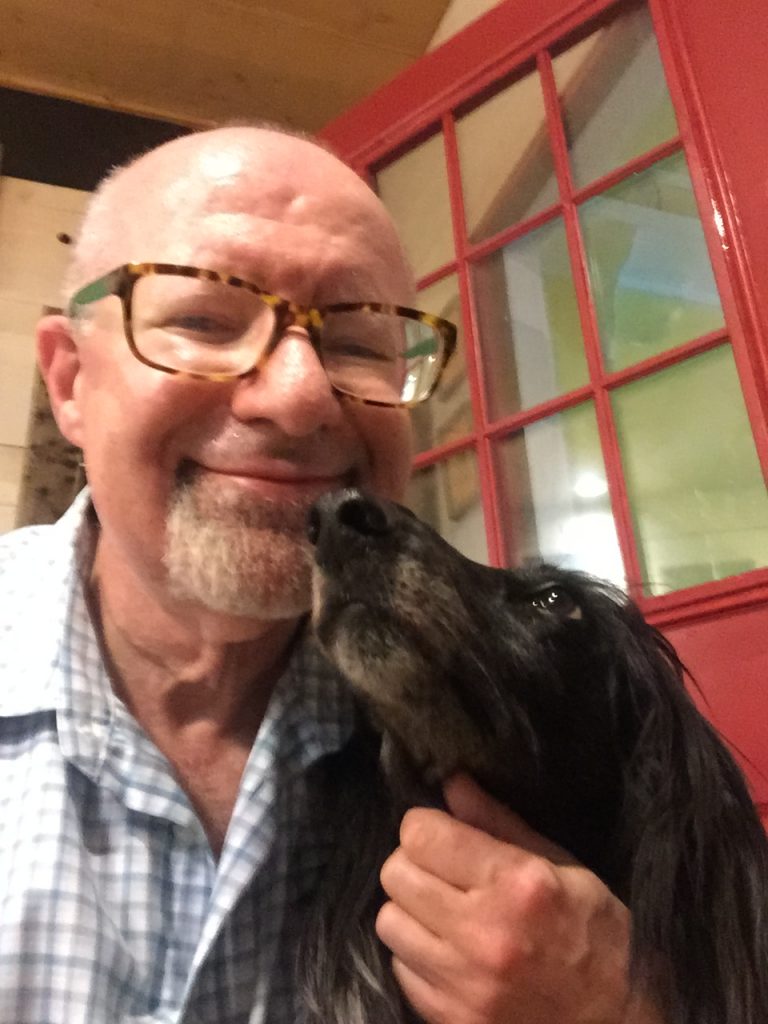 Ad Design Success, Reading & Dreaming
Magazine editor and writer Allan Reznik is back with part two of his fun and helpful interview. His advertising "best practices" tips are outstanding suggestions about when to advertise and how to design a successful ad. His Reading List recommendations are insightful and his Dream BIS lineup is a fascinating stroll through dog show history.
The best uses for advertising, Reznik said, are:
Promote a newly recognized or rare breed.

Catch judges' attention.

Break through at the group level.

Introduce a new dog to the fancy.

Launch a dog's career.
"Judges sometimes need to "give themselves permission" to recognize or acknowledge a dog," Reznik said. "If that ceiling is broken, other judges will follow suit. … Advertising is going to be, for better or for worse, a successful way to get the dog noticed."
Reznik added that, when it comes to ad design, "I think some ads are more successful than others. I'm always a believer that less is more."
Many ad designers, Reznik noted, are young. They forget the age of average judge, which isn't. "This isn't Vanity Fair. This isn't Vogue. The ads can be chic or glamorous, but if you can't find the name of dog or breeder you're doing yourself a disservice."
A candid photo that captures the spirit of the dog and the relationship between dog and handler is always a great idea, Reznik said. "That's just advertising gold."
On the other hand, Reznik noted that an ad that quotes the standard alongside the dog is "terribly pretentious. It belittles a judge."
He also advocated for National Breed clubs to create ads, particularly for new or rare breeds.
"Parent clubs can run a series of ads in which they zero in each month on a detail of a dog," Reznik said. "I don't think a single exhibitor should be the one entrusted to educate judges."
Reznik's Top Three Favorite Dog Books:
Reznik's caveat: EVERYONE should own Pat Trotter's "Born to Win" and Ric Beauchamp's "Solving the Mysteries of Breed Type."
Humor – "Dog Eat Dog, A Very Human Book About Dogs and Dog Shows" by Jane and Michael Stern https://www.amazon.com/Dog-Eat-Human-About-Shows/dp/0684838923
Glossy – "The Dog Show" by William F. Stifle. https://www.amazon.com/Dog-Show-125-Years-Westminster/dp/1592282636
Resource – "Best in Show" – Bo Bengston.
https://www.amazon.com/Best-Show-World-Shows-Kennel-ebook/dp/B00AHEYWJO
Dream BIS lineup
This is a MUST listen lineup! Reznik puts a lot of thought into the dogs, the owners and the handlers on this incredible list. Hint: Here are a few pictures. Can you identify the dogs?
And check out Allison Foley's Tip of the Week from the Leading Edge Dog Show Academy. Whiskers on show dogs: yes or no?
KNOWLEDGE IS POWER — FRANCIS BACON
Pure Dog Talk is grateful to all of the mentors in our sport who support us with their knowledge, their kindness and their generosity. JOIN us today in providing access to this invaluable "watering hole" for anyone who is thirsty for knowledge. Your pledge of as little as $5/month helps guide the next generation of dog fanciers. Click the "Be My Patron on Podbean" button to join our "listener supported" team at Pure Dog Talk.