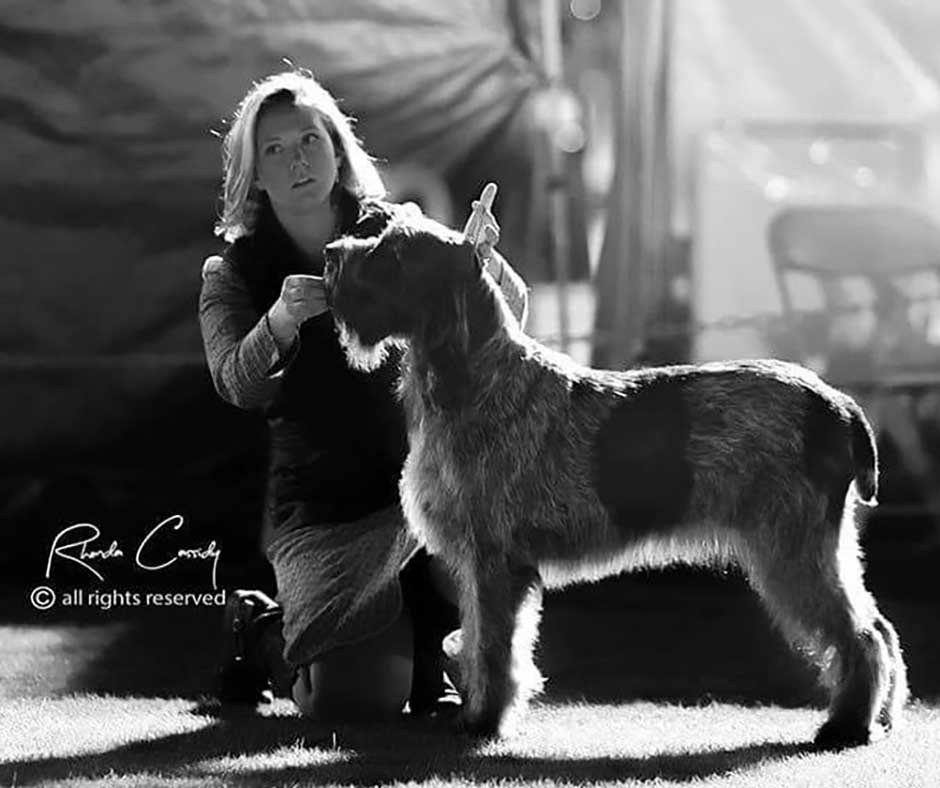 Kelly Shupp on Campaigns, Rare Breeds and Generational Change
Kelly Shupp, Professional Handler, joins host Laura Reeves for a deeply insightful conversation about running a show campaign, the challenges of competing with rare breeds and the generational change happening in her circle.
Shupp grew up with purebred dogs owned by her mom, AKC judge Claire Wisch Abraham. Starting with Chesapeake Bay Retrievers and transitioning early to German Wirehaired Pointers, the mother-daughter team competed in shows, field events and obedience.
In 2012, Phil Booth showed their homebred GWP Oakley, GCH CH Mt. View's Ripsnortersilvercharm, owned by Victor Malzoni, to #1 All Breeds.
Shupp was mentored by top professional handlers in the US and Brazil, including Booth, Damara Bolte, Angela Lloyd and Jane Myers, before launching her full-time handling career. In 2022, she showed the Spinone Italiano Josie, GCHG CH Collina D'Oro Solo Un Bacio, to a record- breaking career, capped with winning the Sporting Group at the AKC National Championship.
"It is a special thing to run a rare breed," Shupp said. "They're not always in the placements. There's judges that will point to rare breeds and judges that won't. It's a game. We learn certain chess pieces that fit and ones that don't. With a rare breed they're very specific (pieces) for sure."
Generational change is taking over in the handling ranks, Shupp noted.
"This year we had so many young people in the group ranking competitions," Shupp said. "Blake and Arial in the terrier group, me and Joanne in the sporting group."
Planning a campaign includes evaluating a budget, competition and geographical location.
"The conversation I typically have with a client the start of the year is you go hard through March, see how it goes. Are you placing a lot in groups? Winning 75% of your breeds? You see if you can start placing more.
"You never go into a year saying I'm going to be #1 sporting dog. You see how it goes. Those are things you don't really say. Those high-end top dog races just kind of happen."
Flashback episode on planning a campaign.
More pro tips:
Ask the right questions to find the right handler for you.
Have those sounding boards to talk about judges and shows with experience-based knowledge.
You can't be better if the people around you don't want to help you be better.
Know your standard. Know about the breed you're presenting. It's such an important part of our job. To be an ambassador for the breed. To honor the breed.
Flip flops are deadly….
Everything happens for a reason.
The greats never stop learning.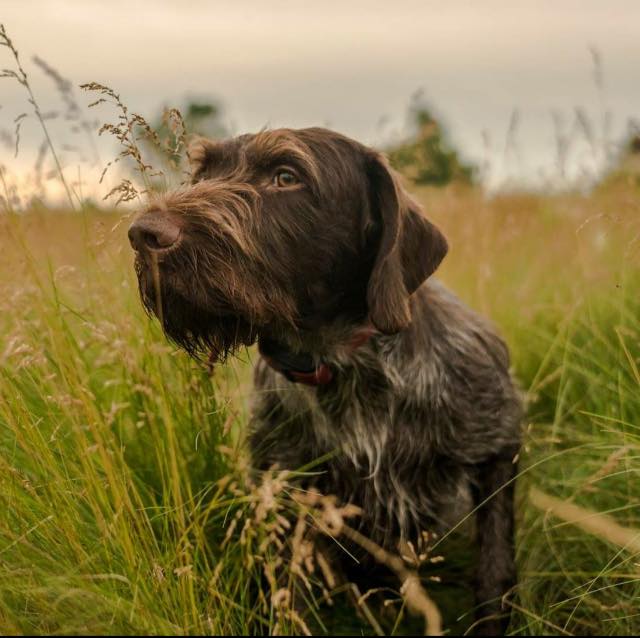 The Uber Dog Needs a Job: German Wirehaired Pointer
The German Wirehaired Pointer is generally the smartest dog in the room, according to panelists at the GWPCA national specialty show.
"They'd rather break in to your house than out of your house. They want to be with you. They want lots of attention and want to be part of the family. I want to sell a dog to someone who is active, does a lot, tries new things. You need to do something with the dog." — Breeder and Judges Education Coordinator, Judy Cheshire
"They do require a tremendous amount of time. You have to be with them. You cannot not have a plan regarding all the events you do with them and commit to that from day one. I can't even imagine not crate training a wirehair. I love how they learn, I love how they think. They're people in their previous lives." — Veterinarian and GWP owner, Robin Nelson
"Owners with small, furry, edible pets are screened out from the beginning. They're incredibly smart loyal and manipulative. To successfully live with GWP, you need structure. Left without structure they are sort of like Dennis the Menace crossed with Home Alone. It's not enough to just exercise the dog. They enjoy doing things. But they tend to thrive in a benevolent dictatorship." — Breeder, Conformation, Hunt Test and Field Trial Judge, Laura Myles
Versatile hunting dogs, versatile performance dogs
"The Germans in the late 1800s wanted a dog that could do everything. Hunt fur and feather, retrieve on land and in water, track wounded game, dispatch small predators, guard hearth and home," Cheshire said.
"A lot of breeds were being developed at that time. This splinter group broke off  who decided performance was most important. The early GWP motto was 'Breed as you like, be honest, tell what you're breeding to, make progress,'" Cheshire added.
"They don't quit. They go til they're dead. I love their drive. I truly believe you can teach them anything," Nelson observed.
"If you can break it into the steps, there is nothing you can't teach them. They get bored easily and they rewrite the lesson plan for you. The dog needs to buy in to the lesson plan with you. You have to be prepared. And always stop on a positive," Myles noted.
For more information, visit: https://gwpca.com/