Girl Scouts Have Gone to the Dog… Show: Marlene Groves and the AKC Dog Show Patch Program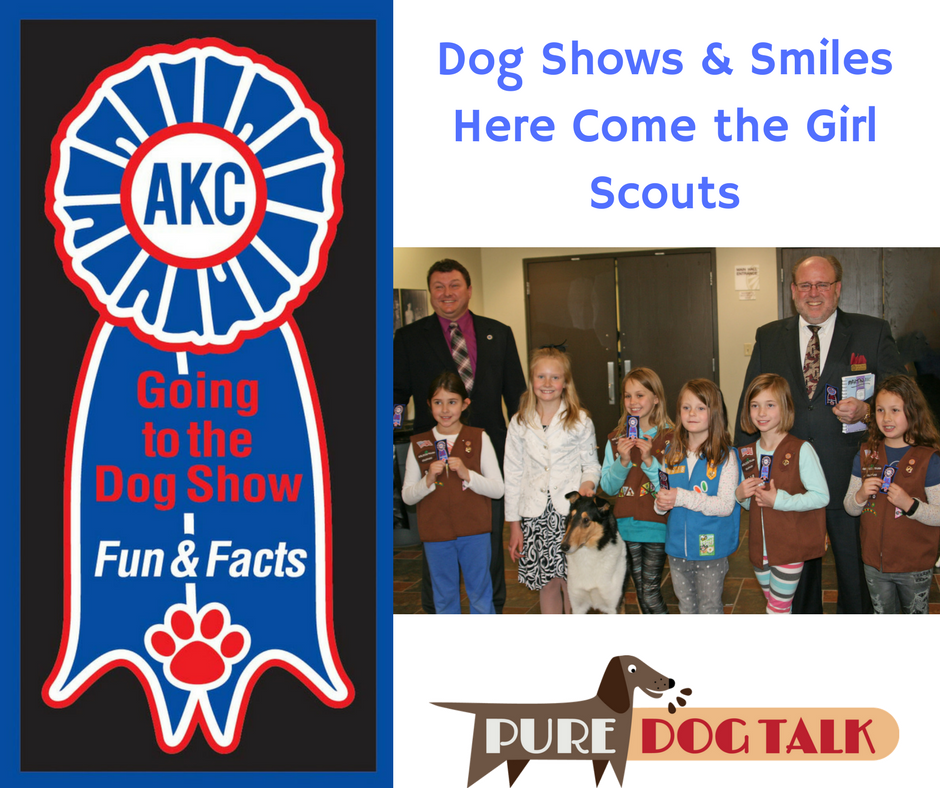 Marlene Groves' Girl Scouts and the AKC Dog Patch Program
Episode #41 of PureDogTalk features Marlene Groves, the history of the Girl Scout Dog Show Patch program, and the eventual gifting of the program to the AKC.
Every Dog Show Should Have Girl Scouts, 4-H, Boy Scouts...
Bring the kids!  Have fun and learn!  Bring the news media to share their joy with your local population.  The AKC Dog Show Patch program is not just for Girl Scouts.  Your club can involve other youth groups as well.  As a second generation Girl Scout, brother and father Eagle Boy Scouts, Girl Scout leader for a mother, youth leaders are always looking for new programs for the kids.
About the AKC Program
The Dog Show Patch program is owned and administered by the AKC at no cost to the youth.  Kids from elementary school through high school have different levels appropriate to them.  Contact AKC Education for more info.
Samples of the Dog Show Patch Program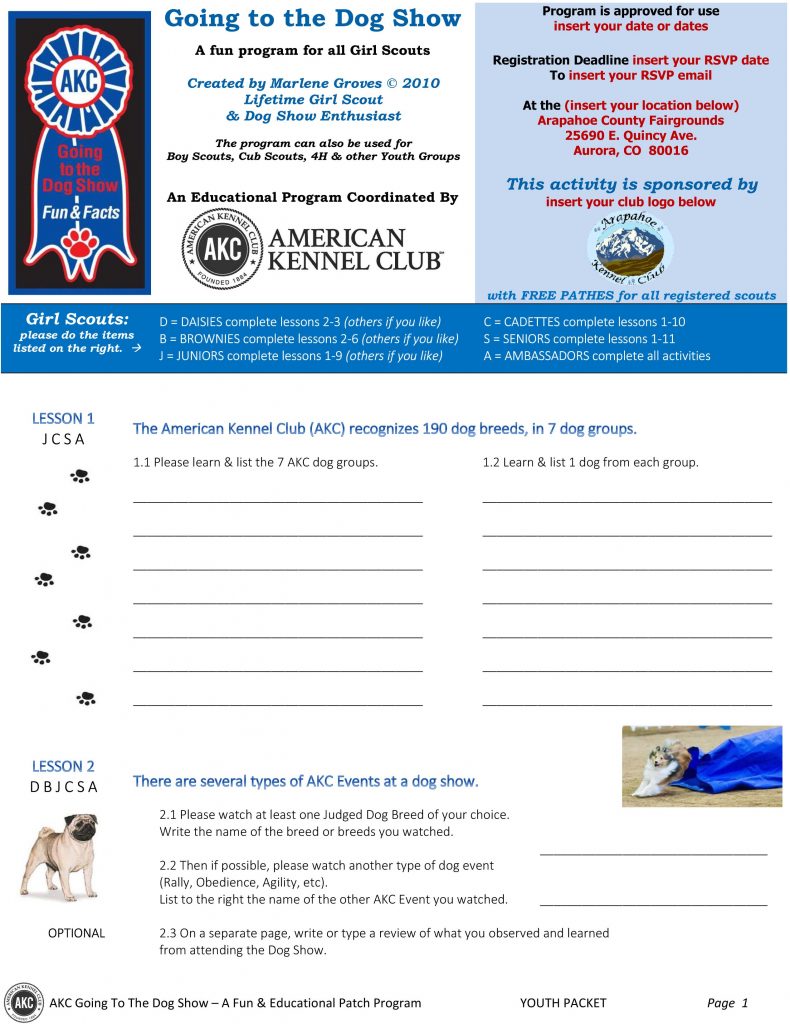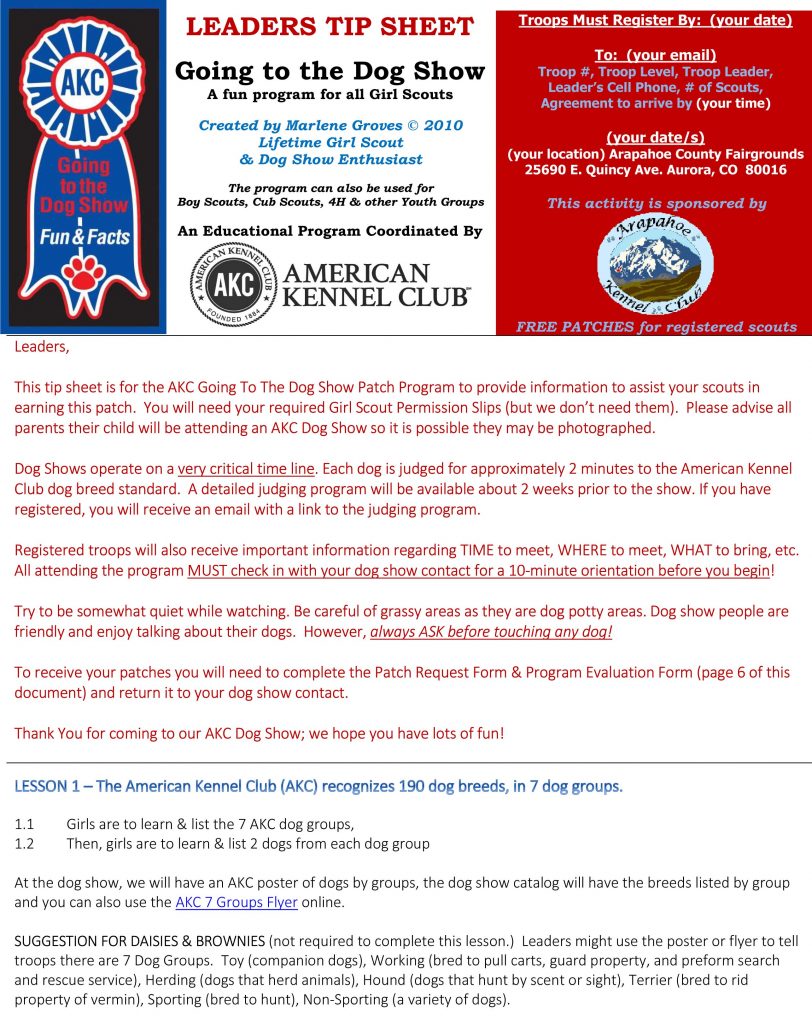 Photos Courtesy of Marlene Groves