Pure Dog Talk: Listen Now on Monday and Thursday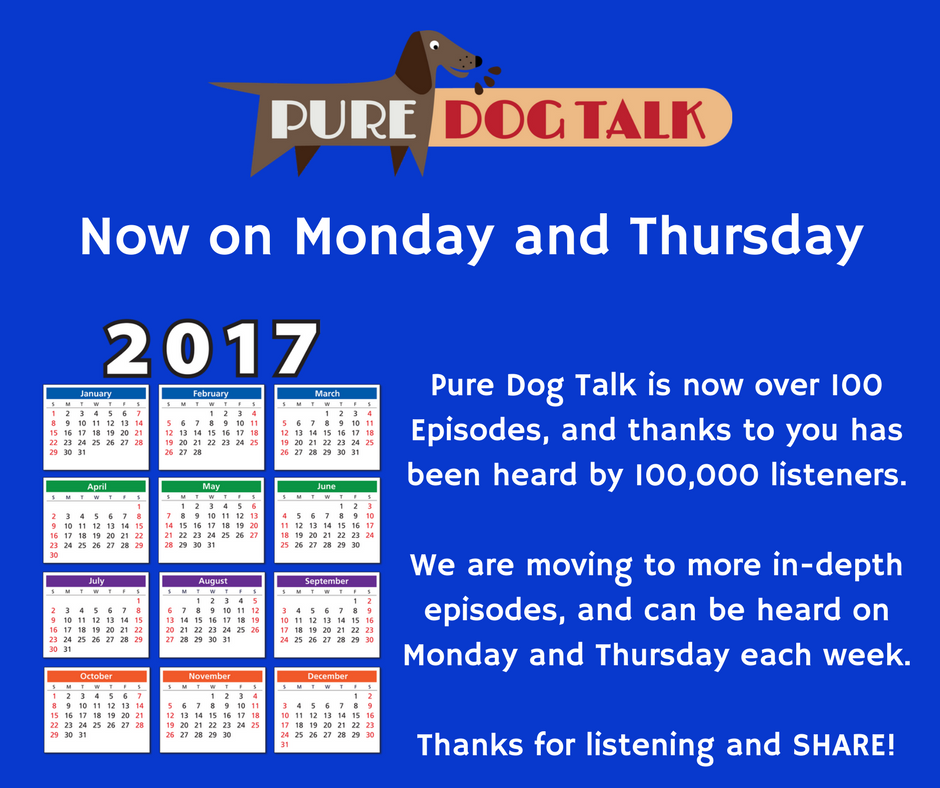 Thanks for Listening to Pure Dog Talk: Now on Monday and Thursday
Why have we moved to Monday and Thursday?  You have asked for more in-depth topics and we are listening!
Our 20 minute format is just not long enough to accomplish your requests... so we are now a bit longer, and on Monday and Thursday.
Please SHARE with your friends
Please SHARE with your clubs
Add Pure Dog Talk links to your website
...and keep the requests coming in... We LOVE hearing from you!
Laura and Mary