Wednesday Wisdom: Bill Shelton: How to Breed a Family of Dogs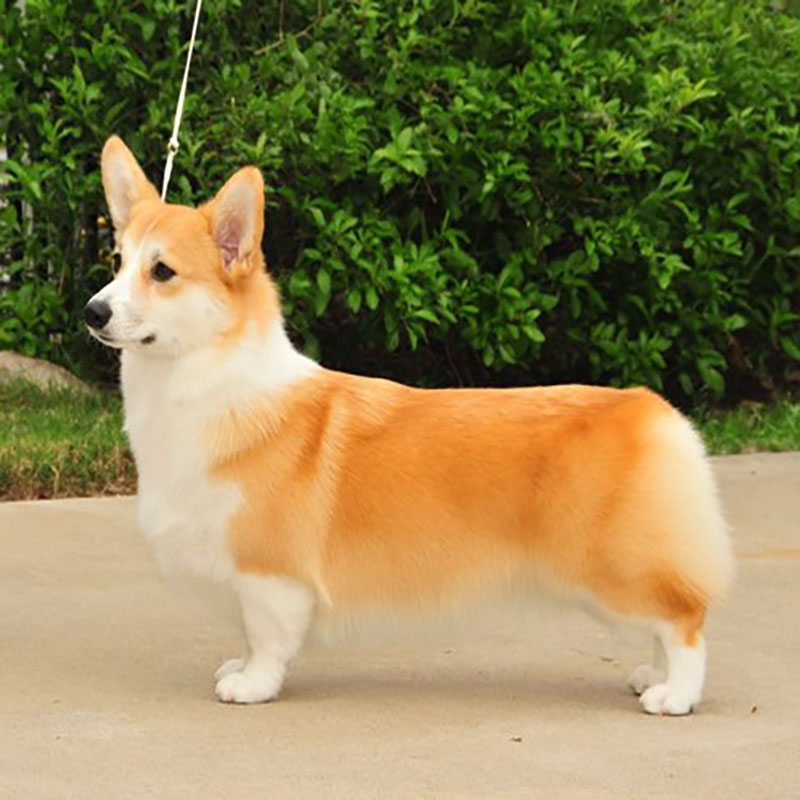 What is a Family of Dogs?
Great kennels stamp a mark – show the ability to breed successive generations of dogs, whose consistent or improved image reflects the master breeder's work.  Historically, just the mention of a great master kennel brought immediately to mind an image – the perfect head, type, hunting ability, temperament… of that kennel's breed.
Today, we interview AKC Judge Bill Shelton and Dr. Beckie Williams, DVM of Coventry Corgis
Highlights:
Start with passion for all dogs – passion for purebreds that have history, and certain physical characteristics.  We are the curators, the caretakers of genes for the next generation.
Family of Dogs – Their consistent image will reflect the breed and us as breeders.  Today's toolbox is type, soundness, soundness of mind, body, and health.  The purpose of today's dog is more companion than farm work so health is important for the family.
Yes, instinct tests are available, and mentality is innate but important is being sound in body and mind.
The Farmer, the Breeder
Which dog would the farmer breed?  One who limps, or the one that can work all day and be happy doing it?
Now we can not only look at the phenotype, the dog in front of us, but with genetic testing in our toolbox, we might know what the farmer doesn't – that the good working dog has a lethal gene.
It's more an art than a science.  Breeding a family of dogs requires good observation and reflection.  Consideration of multiple generations behind each dog, phenotype, and genotype, is critical for blending families.  Selecting an outcross dog to breed to… is also possibly breeding towards another lethal gene.
Health Test
If your health tested your spouse and yourself, you wouldn't have had children… we live with some problems.  Don't pick based on tests alone.
Co-efficiencies
The closeness of line-breeding gives consistency,
With an outcross, you may not know every sibling, uncle, aunt or grandparent.
Family bred is known to known.  Better the skeletons in your closet, than the ones you don't know.
Popular Sires
Use only the ones that contribute to your family of dogs.  Choose traits that you want, and they also need to be line bred, or they won't contribute to increasing co-efficiency.  If you see 3 good dogs winning that are all sired by the same dog, also look at the 3 ugliest dogs sired.
Stepping Stone Breeding – Two Families of Dogs
Kennels of yesteryear didn't have frozen semen available around the world – bred two families of dogs and out-crossed between them.  Again, known to known.
Picking Puppies
One litter a year is difficult to learn to evaluate puppies.  Observe carefully, and take notes and pictures at different ages, so you can better predict the future.
Have other breeders evaluate the litter.
We need more breeders and more breeder education.
Laura – Education is the Key – Boom!!!
KNOWLEDGE IS POWER — FRANCIS BACON
When you become a patron of Pure Dog Talk you'll tap into an exclusive community of experts to help you and your dog be blue-ribbon best at whatever you do with your purebred dog! Your support helps keep the MP3's rolling at Pure Dog Talk!
As a supporter, you'll immediately gain access to the weekly Pure Pep Talk SMS, Pure Pep Talk private Facebook group, and priority emails. Patrons can choose to level up to the After Dark Zoom and a Patrons Digital Badge for their website— even a private counseling session with Laura on any topic.