524 – Norrbottenspets: "Your GPS in the woods"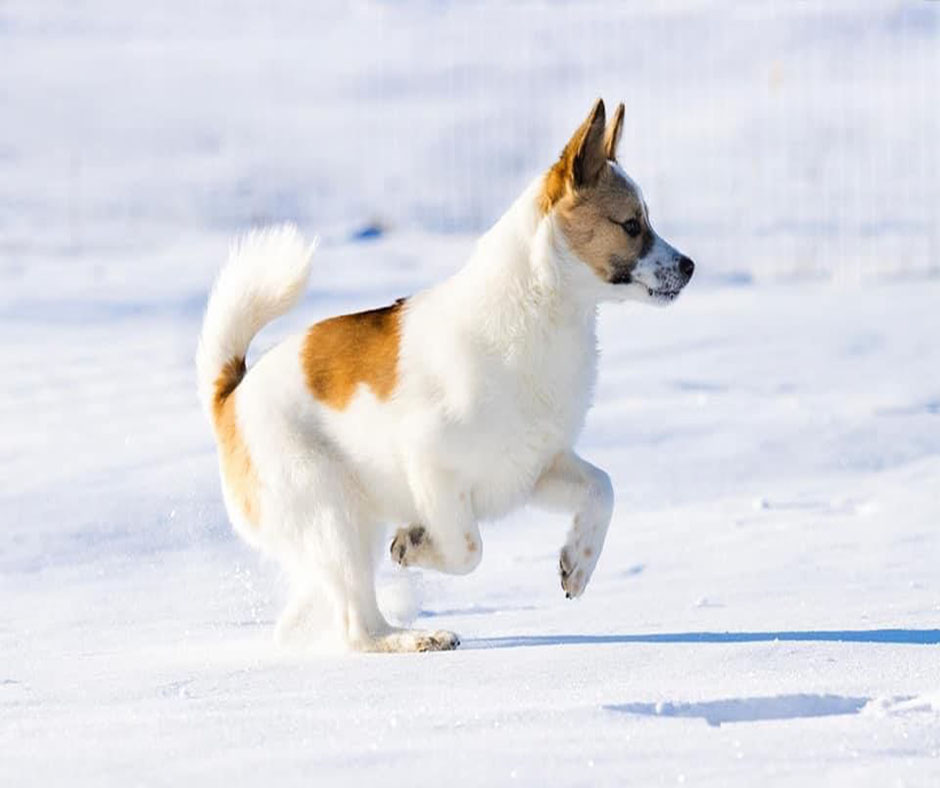 Norrbottenspets: "Your GPS in the woods"
Gabi Vannini, breeder and fancier of Norrbottenspets, joins host Laura Reeves for a Love the Breeds episode during Rare Breeds month at Pure Dog Talk. Currently judged in the Miscellaneous group with AKC, this ancient hunting dog is used to tree game for the hunter.

"They'll be in the hound group," Vannini said. "They're hound spitz, so they don't look like every other dog in the hound group necessarily and in Europe they are in the primitive group. They are tree barking hunting dogs, so they're gonna be kind of like a coonhound as far as barking at things up the trees and then letting you shoot.
"Back before we had GPS collars and fancy things, they were kind of your GPS in the woods because they would go hunting on their own and find something for you and then bark their fool heads off until you found them."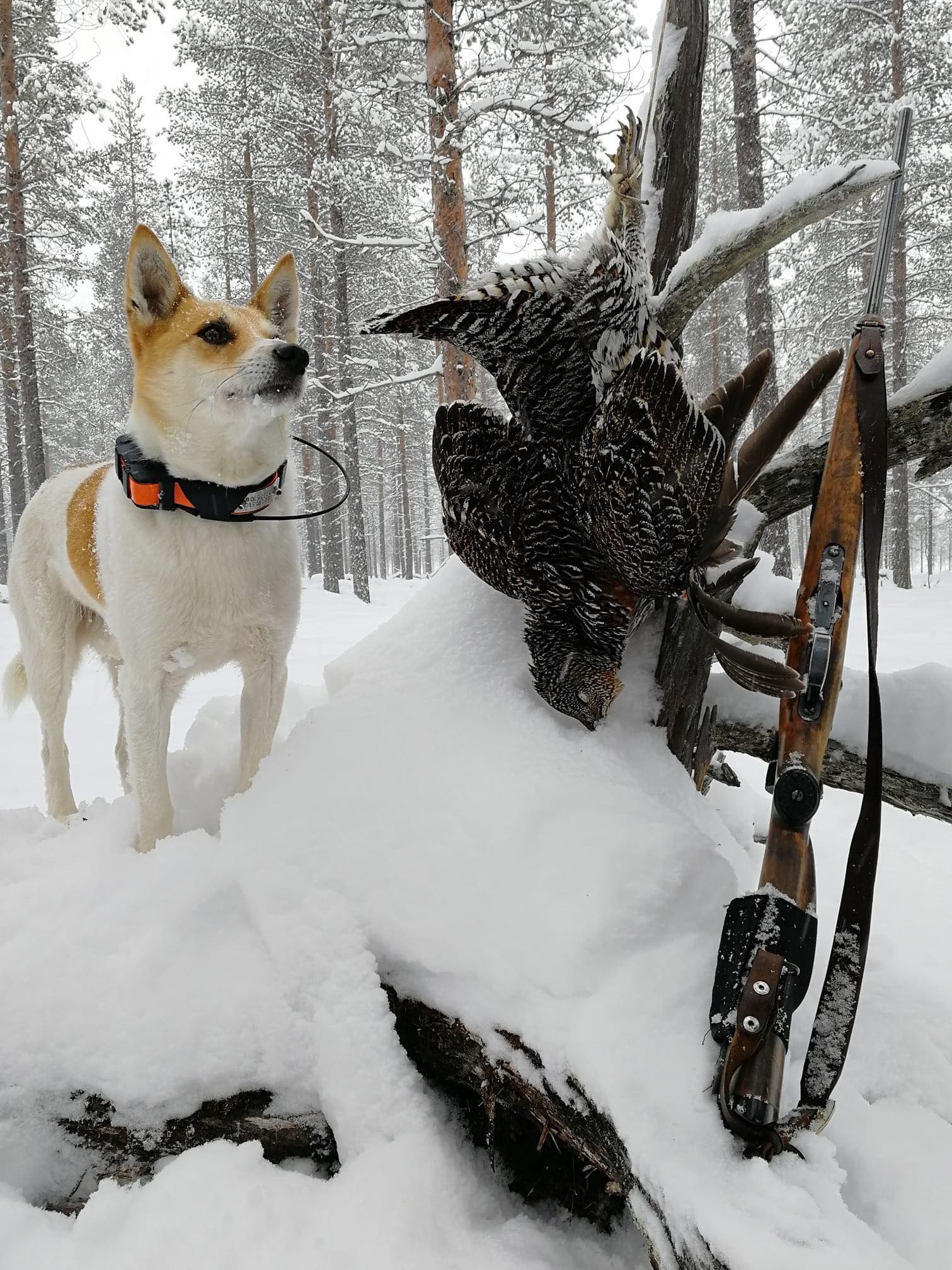 Related to the solid red Finnish Spitz, the Norrbottenspets were the parti colored members of the ancient breed. As breeders selected for the solid color dogs, the spotted dogs dwindled away, Vannini noted, "They actually got really close to being extinct before there was kind of a project made to go out and find some of them."
More popular in their native Sweden and Finland, Vannini estimates there are only about 250 in the US.
"They are really, really nice dogs and honestly a really well-kept secret. I think a little bit of it is the barking stuff. If they're hunting, they're working but other than that they're really not obnoxious or reactive barkers.
"(At 16-18 inches tall), they're nice little go anywhere dogs. We've got a lot of dogs in and out and that's been one of my big things is having dogs that are very tolerant of that. They're just really good with other dogs and really sweet with people.
"It's a double coated breed. Typically, they drop the coat every six months kind of thing, but it's a nice shorter double coat. We're actually explicitly not supposed to blow dry them for shows. They shouldn't be back brushed and fluffed up. The coat should be a tight natural easy coat and that's something that's really nice about them and easy to live with."
Long lived with few genetic health issues, Vannini noted, these hardy little dogs often live well into their teen years. Typical hounds, they require creative training but are not demanding or needing a job.
KNOWLEDGE IS POWER — FRANCIS BACON
Pure Dog Talk is grateful to all of the mentors in our sport who support us with their knowledge, their kindness and their generosity. JOIN us today in providing access to this invaluable "watering hole" for anyone who is thirsty for knowledge. Your pledge of as little as $5/month helps guide the next generation of dog fanciers. Click the "Be My Patron on Podbean" button to join our "listener supported" team at Pure Dog Talk.