240 – Human-animal bond will *literally* save your life | Pure Dog Talk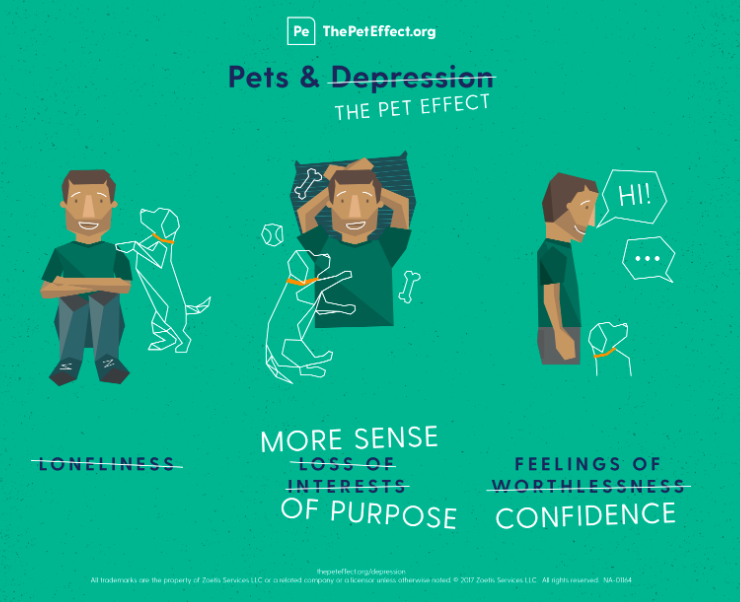 Human-animal bond will save your life
The human-animal bond developed over the course of 30,000 years in which people and dogs co-evolved, according to Steve Feldman, executive director of HABRI.
The Pet Effect Campaign, led by HABRI-founder Zoetis, is a multi-pronged campaign aimed to introduce pet owners to the health benefits of the human-animal bond, and to understand how important their veterinarians are for happy, healthy pets.
HABRI has assembled scientific evidence that demonstrates how pets improve heart health; alleviate depression; increase well-being; support child health and development; and contribute to healthy aging. In addition, companion animals can assist in the treatment of a broad range of conditions from post-traumatic stress to Alzheimer's disease to autism spectrum disorder.
From therapy dogs for autistic children to service dogs for PTSD veterans, research is proving that dogs lower people's bad neurochemicals and increase their good ones, Feldman added.
Pets are the fountain of youth
Dog people have always known dogs are the fountain of youth, but Feldman cited a study from Sweden that looked at three million people over the course of 12 years. It showed that people who own pets live longer. To the point that doctors are beginning to actually *prescribe* getting a pet to improve a patient's health.
"Breeders are responsible for healthy dogs, but they are also responsible for healthy people, families and even a healthier society," Feldman said.
One of HABRI's current studies is examining the potential role of pets in preventing teen suicide. As Feldman said, what the dog community knows anecdotally, they are working on proving empirically.
HABRI, which was founded by Zoetis, has created a promotional campaign to talk about this called The Pet Effect. The shareable videos and graphics are powerful outreach to the public about the importance of our pets.
https://www.youtube.com/watch?v=wXwt62moB7w#action=share
KNOWLEDGE IS POWER — FRANCIS BACON
Pure Dog Talk is grateful to all of the mentors in our sport who support us with their knowledge, their kindness and their generosity. JOIN us today in providing access to this invaluable "watering hole" for anyone who is thirsty for knowledge. Your pledge of as little as $5/month helps guide the next generation of dog fanciers. Click the "Be My Patron on Podbean" button to join our "listener supported" team at Pure Dog Talk.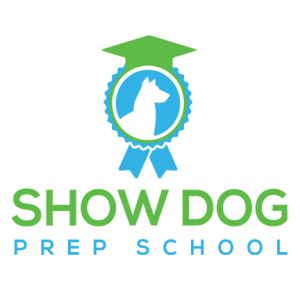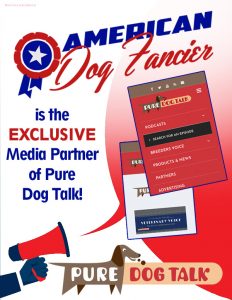 Remember to support our advertisers and partners!