272 – Pam Bruce: Memories and the Essence of Style in Purebred Dogs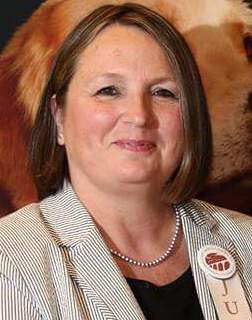 Pam Bruce: Memories and the Essence of Style in Purebred Dogs
Pam Bruce, fourth generation Canadian dog fancier, joins host Laura Reeves in part one of a wide-ranging very personal interview on history, people, judging, breeding and the essence of "style" in purebred dogs.
The quintessential dog person, Bruce shares stories and humor and insight reminiscing about the legends of the sport – Michelle Billings, Jane Forsyth, Anne Rogers Clark, Michael Canalizo, Ginny Lyne, Dick Meen and many more.
Bruce finished her first dog, a Maltese, at four years old. Her family owned Maltese and later Lhasas. Perhaps best known for her association with Canalizo and the Grandeur Afghans, Bruce breeds Airedales today.
Allowed to Brush
In a lifetime of "doing hair," both brushing and hand stripping, she finds that the two coat types develop balance. "You brush away and pull towards, so the actions balance each other out."
Steeped in the tradition of learning from the ground up, Bruce talks about the tasks that she was "allowed" to do as a young girl. Generational standing gave her no "out" on the grunt work. Being trusted with tasks like cleaning pens and brushing dogs was an "earned" privilege.
Being the first person at the dog show was a badge of honor, Bruce noted. Describing her work day as an assistant with one particular handler, she would have all toy dogs bathed before 8 am, dry them in order of their ring time and then work through the bath and blowout of the poodles, Afghan and Lhasa.
Bruce describes the origin of her understanding of focus, being meticulous, and taking care of the dogs first.
"One thing I learned," Bruce said. "I don't remember a bad word being said about anyone or their dogs. Everybody has a talent and something to bring to the table. You should never ever speak of anyone poorly because together we make up what is this passion for all of us, which is this sport."
Teamwork to keep breeding dogs
As one of the few remaining active connections to the days of big kennels, Bruce continues to emphasize dog shows as an evaluation of breeding stock.
"Those big working kennels had numbers," Bruce said, "but that afforded us the ability to learn the quality (of the dogs)."
Lacking those facilities in today's society, Bruce said teamwork picks up the slack. Sharing in a network of other Airedale breeders, "I can go back to the people working with me and get what I need."
"Breeding is about the artform, the intrinsic qualities of the breeds," Bruce said. "The best indicator of what you're going to get is what you've had. Quality begets quality. You need to have foresight. I'm always breeding three generations ahead."
KNOWLEDGE IS POWER — FRANCIS BACON
When you become a patron of Pure Dog Talk you'll tap into an exclusive community of experts to help you and your dog be blue-ribbon best at whatever you do with your purebred dog! Your support helps keep the MP3's rolling at Pure Dog Talk!
As a supporter, you'll immediately gain access to the weekly Pure Pep Talk SMS, Pure Pep Talk private Facebook group, and priority emails. Patrons can choose to level up to the After Dark Zoom and a Patrons Digital Badge for their website— even a private counseling session with Laura on any topic.