296 – Pat Trotter, Dorothy Macdonald and Kim Meredith Speak at Forum | Pure Dog Talk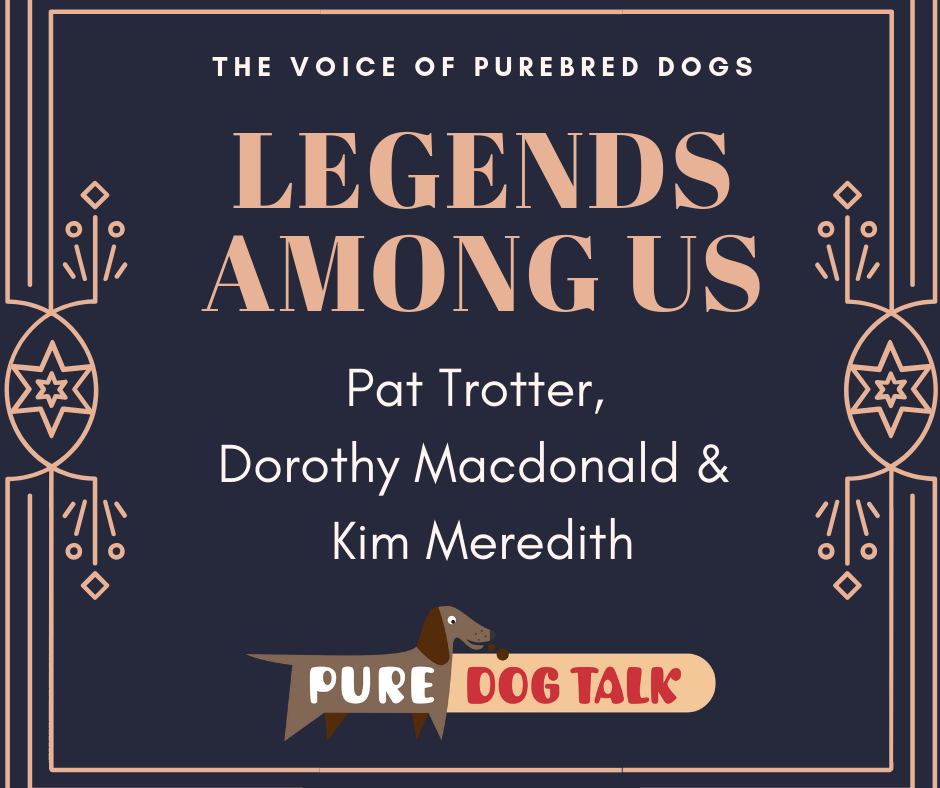 Pat Trotter, Dorothy Macdonald and Kim Meredith Speak at Forum
Today's episode is part one of a Pure Dog Talk Friday Night Forum at Del Monte Kennel Club in 2017. The panel features Pat Trotter, Dorothy Macdonald and Kim Meredith addressing the topic of the "Judge-Exhibitor Relationship." Learn about the background and priorities of these legends in the sport.
This Forum was originally available as a livestream video. We're now bringing everyone all of the information in a three-part series on the podcast.
Topics in this section of the forum include background of the judges, what the judges want to see in the ring, how to ask judges about a dog, the judges' opinions of the National Owner Handled Series and withholding ribbons.
Learn From the Source
In a current moment that features social media commentary pages on which exhibitors "report" on the judges, often with great vitriol, the value of hearing directly from the judges and what matters to them cannot be overstated.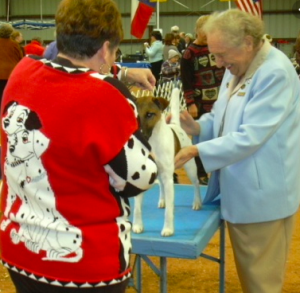 A highlight of the conversation is Dorothy Macdonald's description of coming to the US with her family in 1941 and bringing the dogs they could with them, including a Kerry Blue Terrier rescued from Dunkirk.
Macdonald is noted as one of a handful of judges who judge both conformation and field trials.
"I judged field trials as many years as dog shows," Macdonald said. "I put up the first English setter running in the field that was a show champion."
"As long as you're more interested in the dogs than the people, there will never be a split (between exhibitors and judges)," Macdonald said. "I want an exhibitor to be happy in the ring. I'm interested in the dog, not the exhibitor's ability. Just need them to control the dog. It's the dog I want to see."
"We all had a first time in the ring," Trotter said. "I do want them to have a dog that's somewhat prepared for the event. I want to have a dog we can go through the process … see the bite, see the dog move."
"I'm always happy to talk about the dogs I've judged," Meredith said. "Attitude and how the question is approached are everything."
KNOWLEDGE IS POWER — FRANCIS BACON
Pure Dog Talk is grateful to all of the mentors in our sport who support us with their knowledge, their kindness and their generosity. JOIN us today in providing access to this invaluable "watering hole" for anyone who is thirsty for knowledge. Your pledge of as little as $5/month helps guide the next generation of dog fanciers. Click the "Be My Patron on Podbean" button to join our "listener supported" team at Pure Dog Talk.