Not a Gene Pool.. a Gene Puddle: Dandie Dinmont Terriers with Betty-Anne Stenmark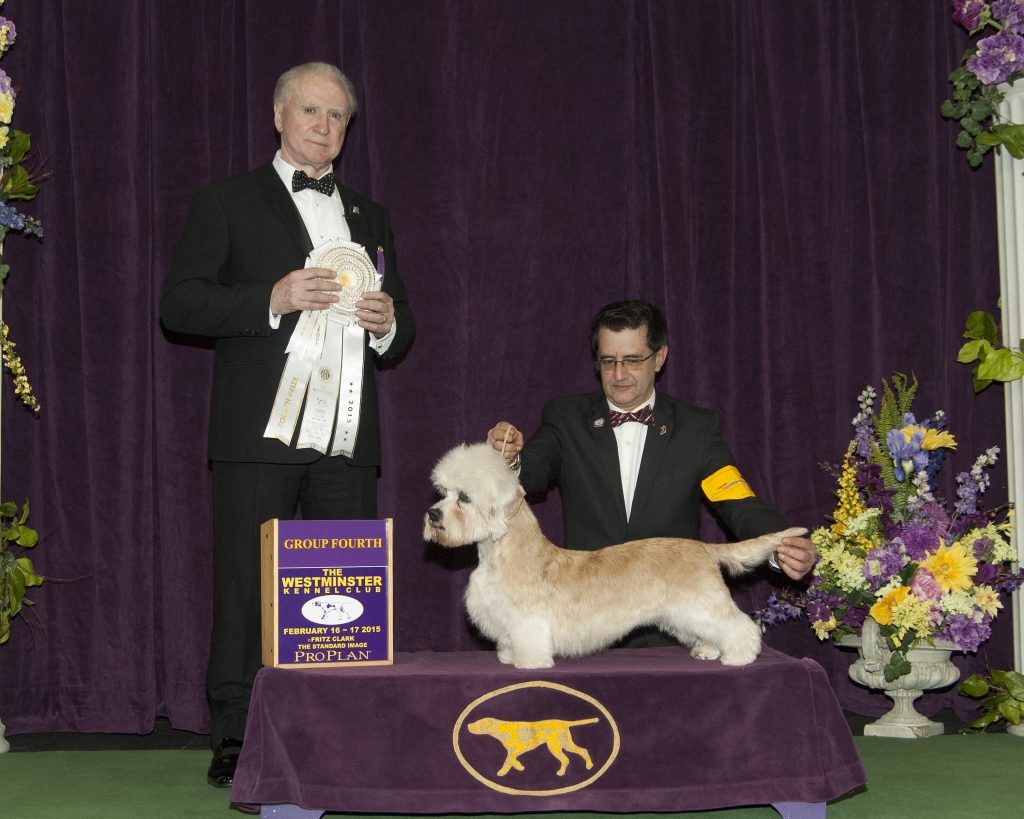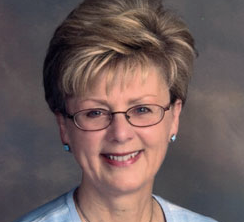 Betty-Anne Stenmark is one of the Holy Grail of Judges...nice to people and dogs, the real thing.

Laura Reeves
Mrs. Betty-Anne Stenmark: AKC Judge, Author, Activist, and True Contributor to our Sport
Mrs. Betty-Anne Stenmark wrote the book on Dandie Dinmont Terriers...literally.  Under the King's Mtn. kennel name, a long line of champions have been bred and an endangered breed preserved to this day.
We don't have a gene pool, we have a gene puddle.
Dandie Dinmont Terriers are a low-entry breed.  A situation that many of our breeds face today.  In Episode #31 of PureDogTalk.com, Mrs. Stenmark shares her wisdom and generous humor on the "Dandies".
History
Born in North Vancouver, BC, Betty-Anne Stenmark's first show breed was St Bernards.
Met Roy Stenmark when he judged at the 1974 St. Bernard National Specialty. Marriage to Roy included 16 Lhasa Apsos.
Together,  in 1976,  they started breeding Dandie Dinmont Terriers, and King's Mtn. champions continue to this day.
AKC Judge of Sporting, Hound and Terrier groups, both Corgis, Best in Show and Junior Showmanship.
Contributions to our Sport
When animal rights anti-breeding legislation in 1990 endangered her local area, Mrs. Stenmark took bold action and founded the Responsible Dog Breeders Club of San Mateo County.  She rallied breeders and purebred supporters, and fought the legislation with education and strength of an activist.
She has served both the Del Valle Dog Club of Livermore as show chair for many years, as well as the Dandie Dinmont Terrier Club of America as president, national show chair, judge's education and other committees.  She is now retired from City of Palo Alto's Animal Shelter from her time as a volunteer coordinator.
King's Mtn. Dandie Dinmont Terriers
The top winning Dandie bitch of all time, Ch. King's Mtn. Angelina Ballerina with seven all breed Bests in Show piloted by Carlos Puig, Group 4 at Westminster 2015 under Dr. John Reeve-Newson in one of the strongest terrier groups in many years.  Shown by her co-breeder/owner handler, Sandra Hickson, she was Best of Breed at the 2015 National Specialty from the Veterans Class under Mr. Bruce Schwartz.  She gave us 10 puppies in two litters.  Sired by Ch. King's Mtn. Stuart Little and out of Ch. King's Mtn. Elsbeth Elfwish she was co-bred by myself, Sandra Hickson, Sandra Wolfskill and Donna Francis.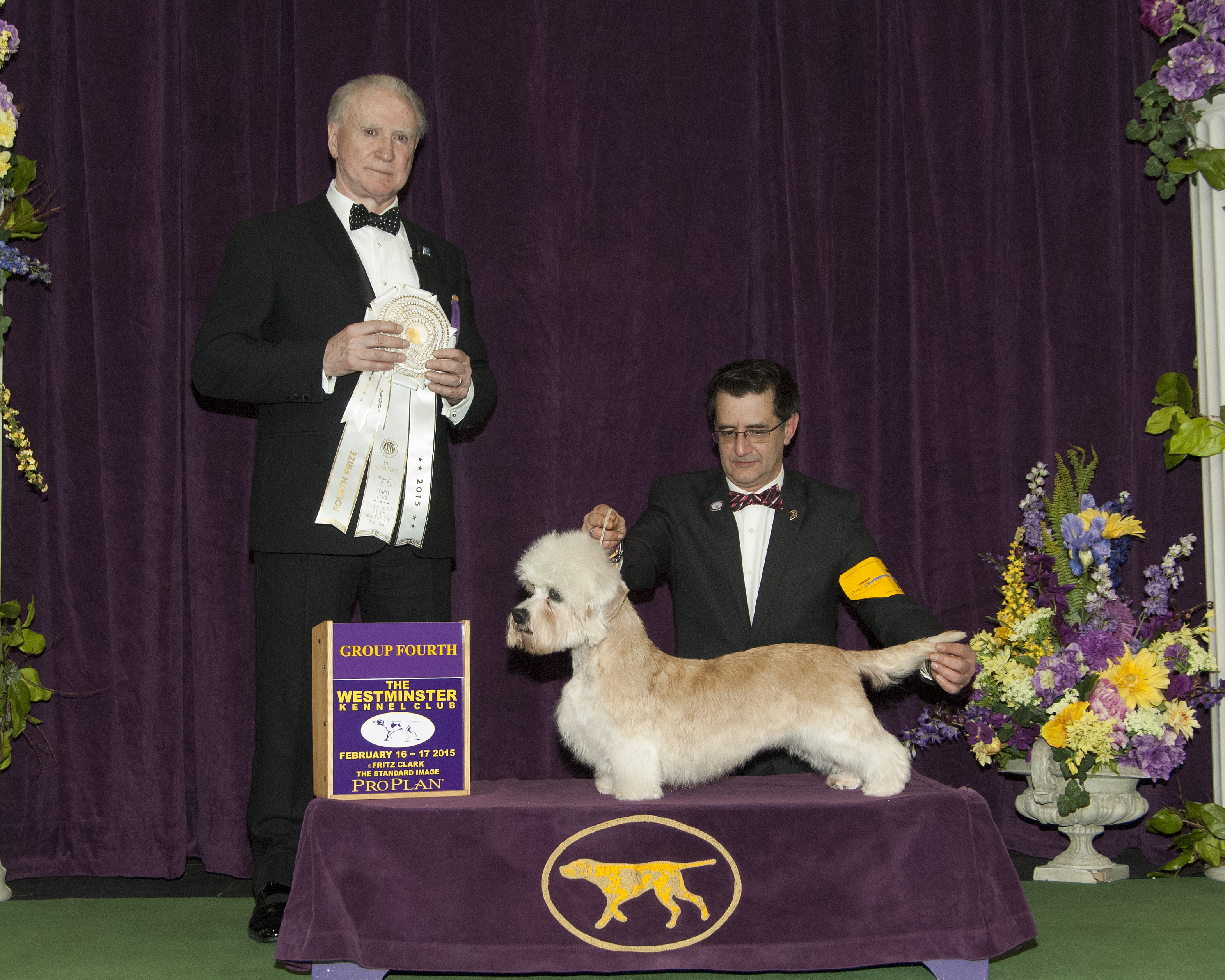 Ch. King's Mtn. Minnie Mouse winning the 2009 DDTCA National Specialty under the late Sandra Goose Allen.  Shown by her owner Don Watkins, the most marvelous dog person to enter the world of Dandies.  With a little coaching, and a seminar by the late Corky Vroom, Don showed Minnie to six owner-handled Bests in Show, second only to her niece Angelina Ballerina in the number of all breed bests won.  Minnie is sired by America's #1 Dog All breeds 2006 when shown by Bill McFadden, Austr. NZ & Am. Ch. Hobergays Fineus Fogg (called Harry) and out of Ch. King's Mtn. Mouse Trap.  It was a litter of six that gave us three top producers, Champions Stuart Little, Godiva and Minnie Mouse.  Bred by myself, Sandra Pretari Hickson and Ryan Horvath, and owned by Don Watkins and Sandra Hickson.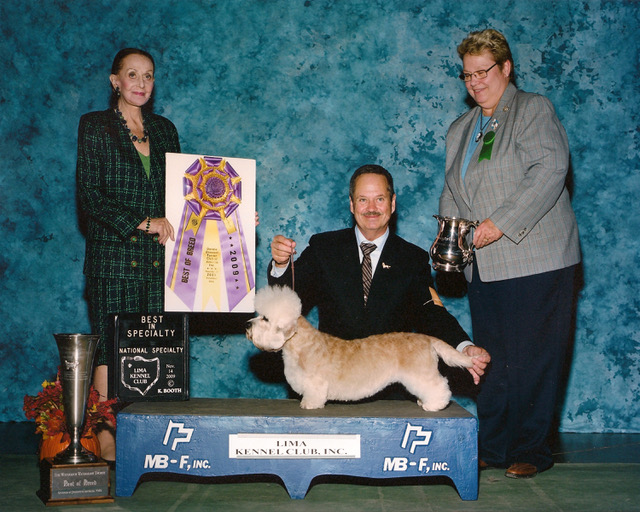 Ch. King's Mtn. Mouse Trap bred to Austr. NZ & Am. Ch. Hobergays Fineus Fogg produced Champions King's Mtn. Stuart Little, Minnie Mouse and Godiva, all of whom have had a positive influence on the future of the breed.   BOS under Elliott Weiss this day at the DDTCA National Specialty at Montgomery shown by her co-breeder/owner Sandra Pretari Hickson.
Books by Mrs. Betty-Anne Stenmark