555 – Dr. Gayle Watkins LIVE: Socializing Puppies Properly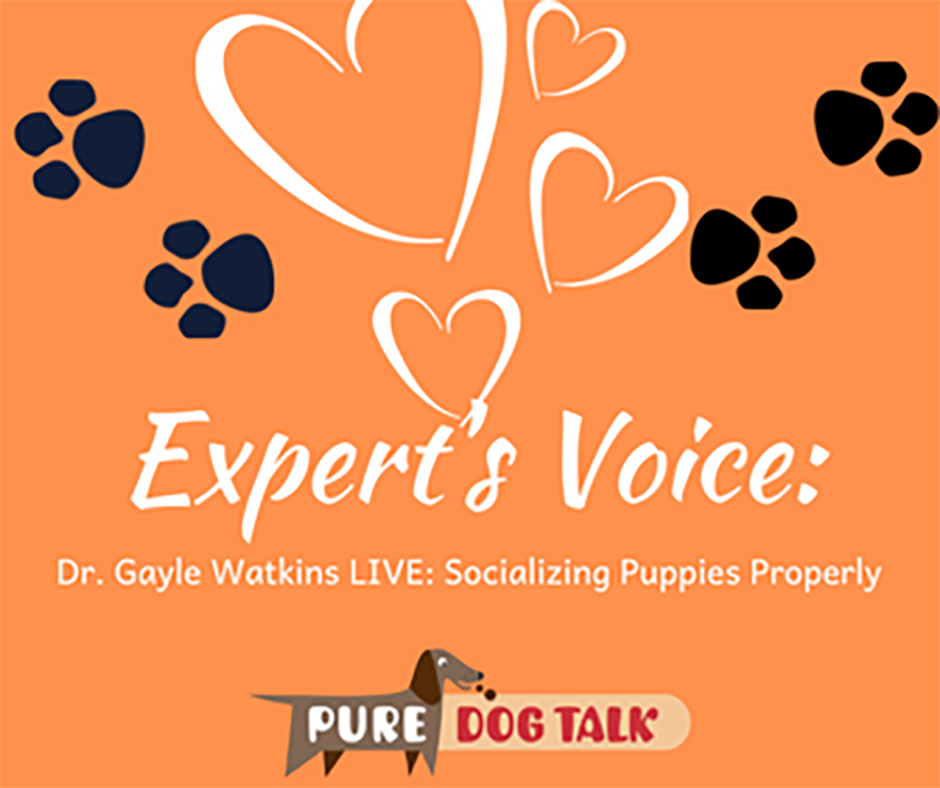 Dr. Gayle Watkins LIVE: Socializing Puppies Properly
Four-time AKC Breeder of the Year in four different sports, Dr. Gayle Watkins, founder of Avidog, speaks about how we create working and competition dogs through proper socializing.
Watkins observes that socialization is building social relationships with humans and dogs. And the current method of socialization causes more harm than good. Puppy development should be manners, mental resilience, civility and trust, she posits.
"The vast majority of people think socialization ends at 16 weeks, the sensitive period. Those first four months so important to puppies. But most dogs need socialization or "development work" through 15 months," Watkins said.
Another misconception Watkins notes is that 8 to 10 weeks is a fear *imprint* period, not a time in which dogs are necessarily more fearful.
"They're not more afraid at that age," Watkins said. "They're going through continual progression towards fear that starts at 5 weeks. It's what a canine is. They are fearful creatures. This is inherent in this species, so fear is inherent in dogs."
"If you go online and you Google socialization and puppies, you'll get a million hits, over a million hits, and you will get checklist after, checklist after checklist. This is not a checklist. We're talking about teaching skills. What is stability? It's the appropriateness of the dog's response to stress.
"I also want to build resilience. Putting them under stress very, very early. So that they can be resilient. Resilience is the ability to bounce back from stress and frustration. If you think about it, we can't make every puppy bombproof. More than anything else. It is built through inoculation to stress. When we are aiming for stability, we want to introduce stress to teach them the right behaviors. Here we must introduce stress to teach them to be resilient."
Watkins' insights on raising sensible, calm competition ready dogs is invaluable. Listen HERE to one of her first conversations on Pure Dog Talk, on bomb proofing your puppies.
KNOWLEDGE IS POWER — FRANCIS BACON
When you become a patron of Pure Dog Talk you'll tap into an exclusive community of experts to help you and your dog be blue-ribbon best at whatever you do with your purebred dog! Your support helps keep the MP3's rolling at Pure Dog Talk!
As a supporter, you'll immediately gain access to the weekly Pure Pep Talk SMS, Pure Pep Talk private Facebook group, and priority emails. Patrons can choose to level up to the After Dark Zoom and a Patrons Digital Badge for their website— even a private counseling session with Laura on any topic.